Coucou everyone! What an exciting week it's been so far – I released my Kielo Beanie pattern on Friday and it was welcomed with so much love it'll carry me throughout the cold and dark winter (don't get me wrong tho I can't wait for colder weathers and crispy mornings)! So THANK YOU THANK YOU THANK YOU to everyone who's already purchased the pattern, you can be sure I'm doing a little happy dance every time I hear that cha-ching sound from my Etsy app. Also I reached 100 sales on Etsy, how crazy is that!
But anyway, back to today's post which is all about Instagram friends and how they're DEFINITELY your real friends too! Me and Lisa from @purlmore go waaaaaay back and I think she was one of the first people I connected with in the maker community. Lisa lives in Austria and, as you probably knew already, I live in France, so we're in the same continent and all but haven't gotten the opportunity to meet up yet (I know, it's SAD!). But we have definitely been talking about a little European knitter-get-together (think stitch & sip in a café, not European Our Maker Life), and I hope we'll be able to get together someday soon!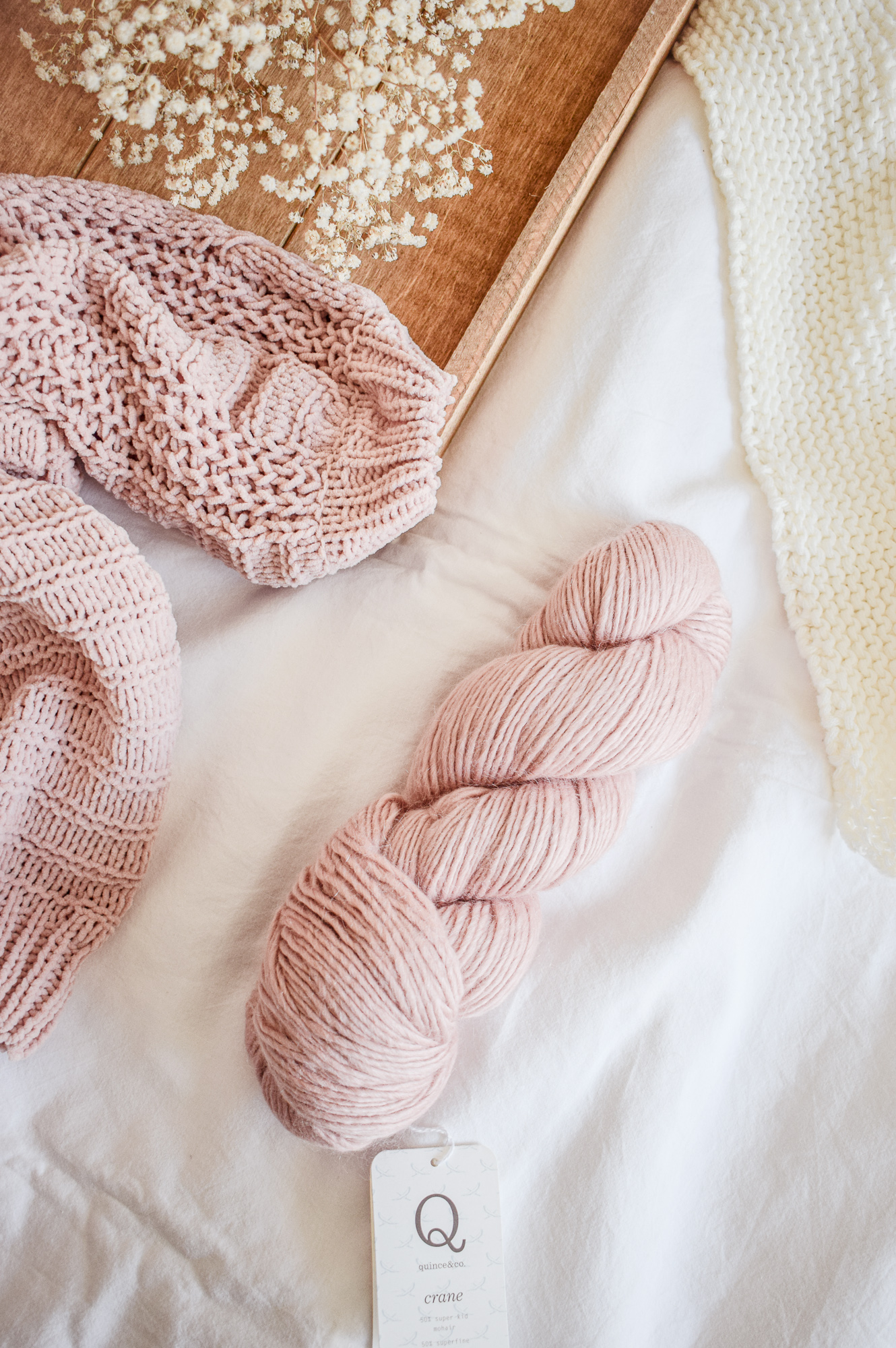 The reason I'm talking about Lisa is because she went to the States over summer, and bought me a SOUVENIR aka this yarn!! She said the color reminded her of me, and honestly this is only the sweetest thing ever and made me cry for days. So this luscious yarn is Crane from Quince & Co in the colorway Frisco, and I'm not even joking when I say it's the softest, squishiest and most comforting yarn I've ever come across. I haven't even started knitting yet, and a part of me doesn't even want to open the skein and turn it into a cake, but I can only imagine the pure bliss of this yarn in a ready item. I've been thinking long and hard and I believe I'll be turning this baby into a pair of socks – they'll be perfect for the winter and I'm sure wearing them will feel like a warm and cozy hug. Also it'll fit perfectly in my collection of blush pink knit socks!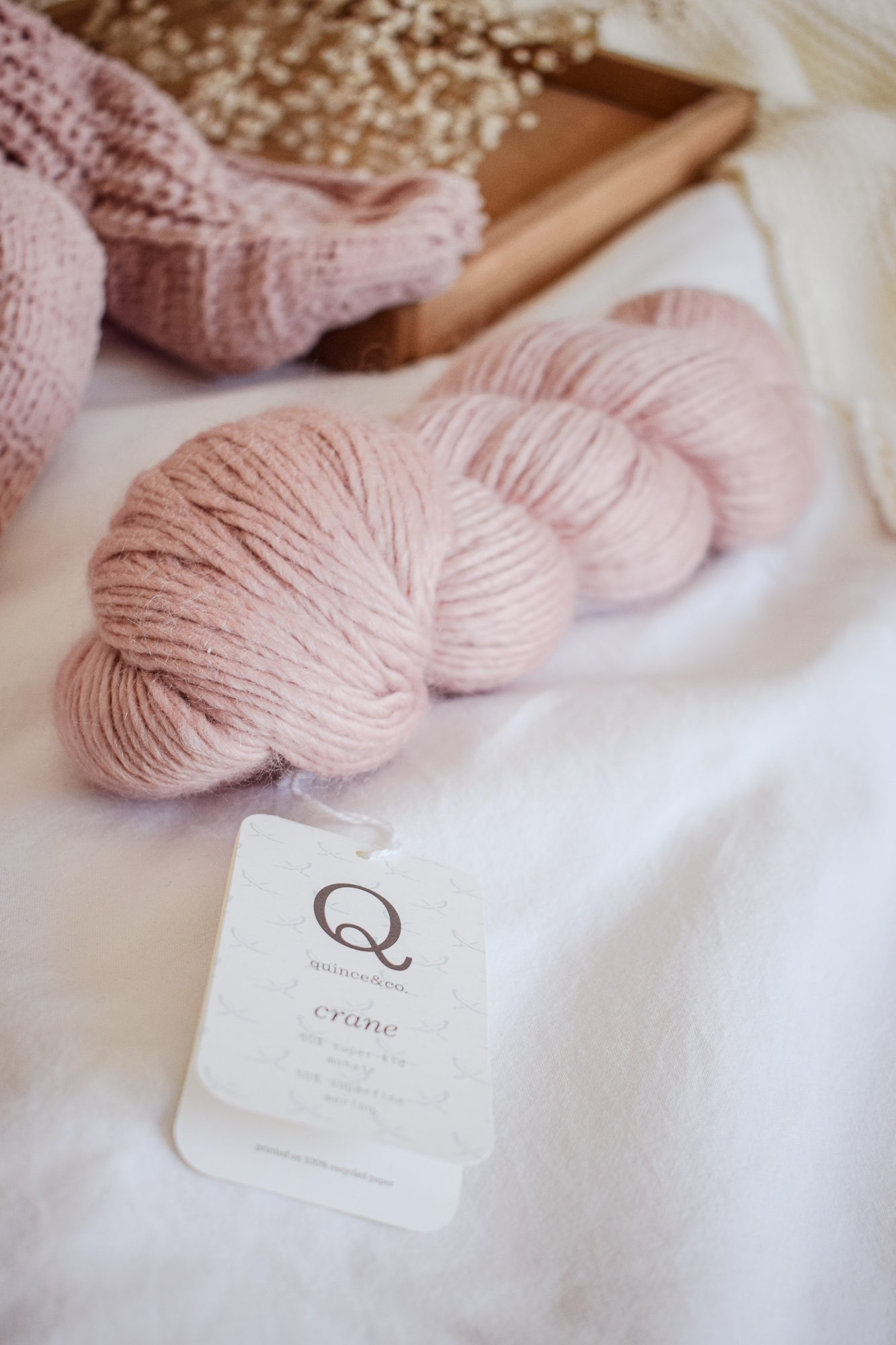 The yarn is a 50/50 blend of super kid mohair and South African superfine merino, it's worsted weight and the skein has 208 yards / 190 meters of yarn in 100 grams. The website describes the yarn as Crane is irresistibly soft, warm, and seems to glow from within, and I don't think I've ever seen a description so accurate.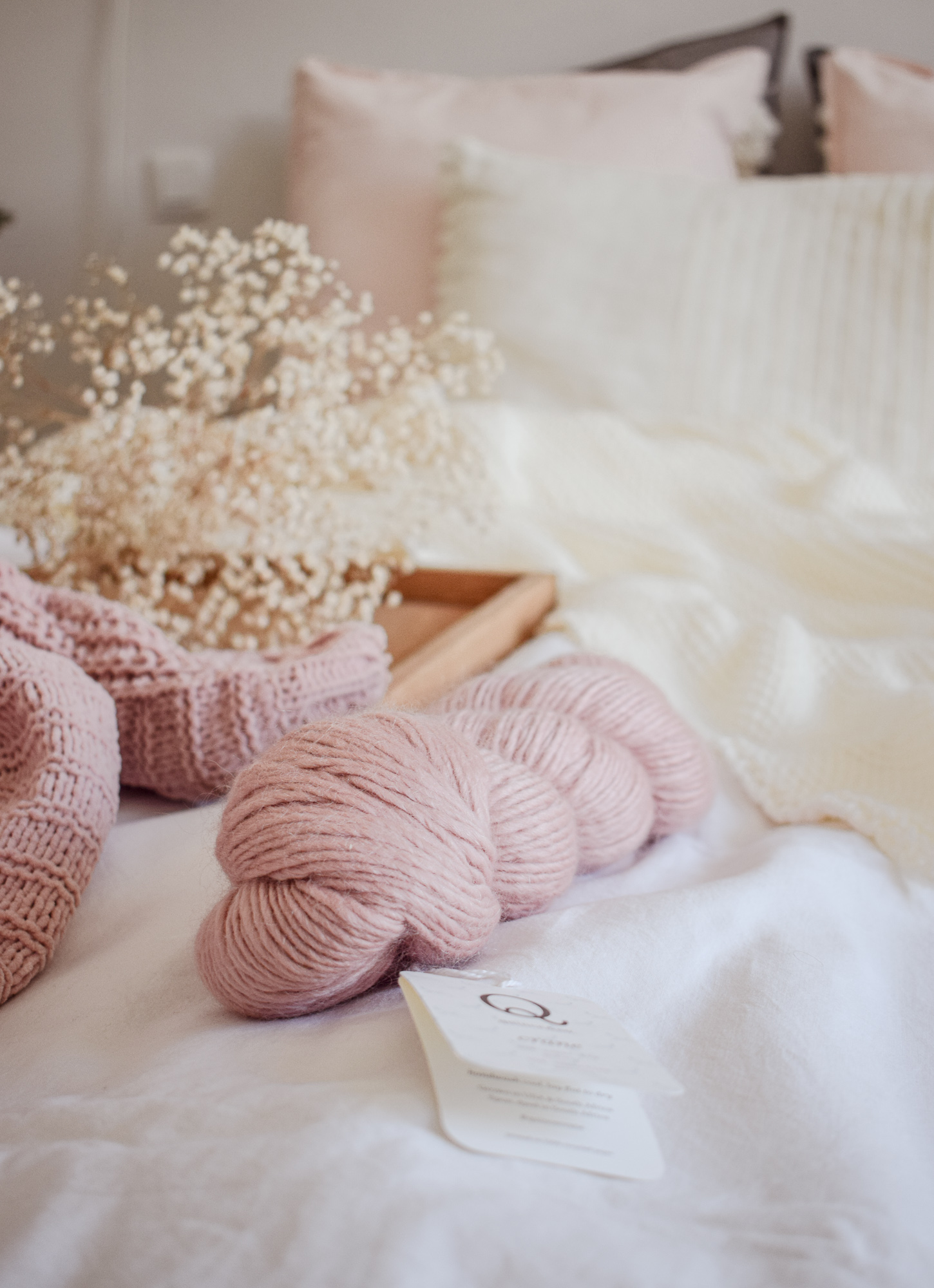 I'll go squish the yarn a little more now, so bye for this time!
xx, Kati