Hi thereee! I love coming up with original patterns and I'm totally a fan of the whole process that comes with it; the knitting, the tweaking, the testing, the typing and the picture-snapping, but sometimes it feels SO GOOD to just sit down with a beautiful pattern designed by someone else! Ginny from Aspen Leaf Knits was a total sweetheart and sent me the pattern for her Pinecrest Beanie and I wanted to show you guys a little how it looks and tell you what a wonderful (and relaxing) time I had knitting mine up!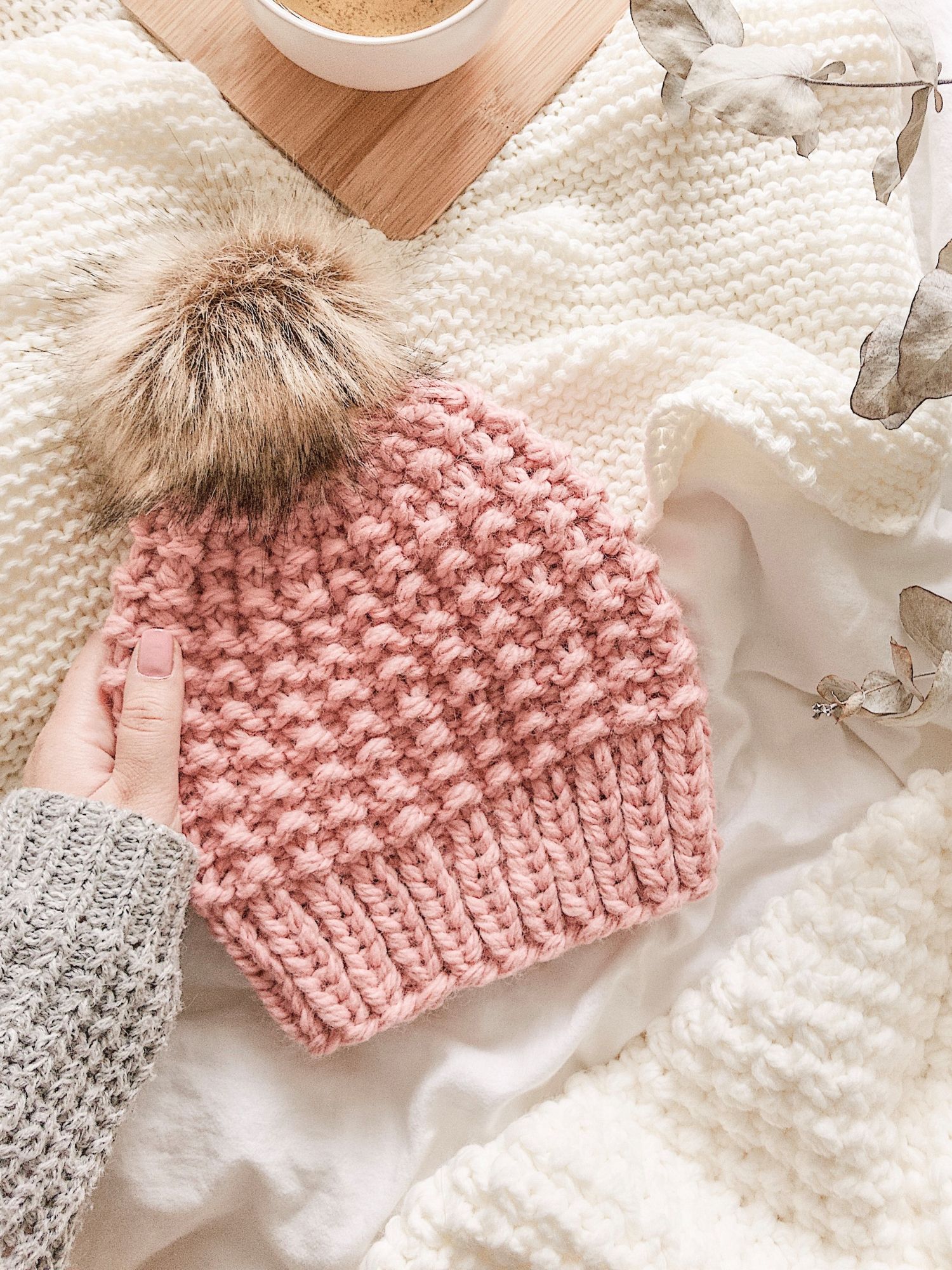 As I don't live anywhere near to a yarn shop that would have Lion Brand in their selection, I always have to make the tiniest adjustments to patterns that call for Wool Ease Thick & Quick. So I relied, once again, on my go-to yarn aka Phil Looping by Phildar, this time held double stranded, and I also went for my biggest needles, the 10mm ones. And oh my gosh how weird did the big needles feel like in the beginning! It's been a hot minute since I needed to dig out the good old 10s, but luckily after a few brim rounds things got a whole lot easier and smoother!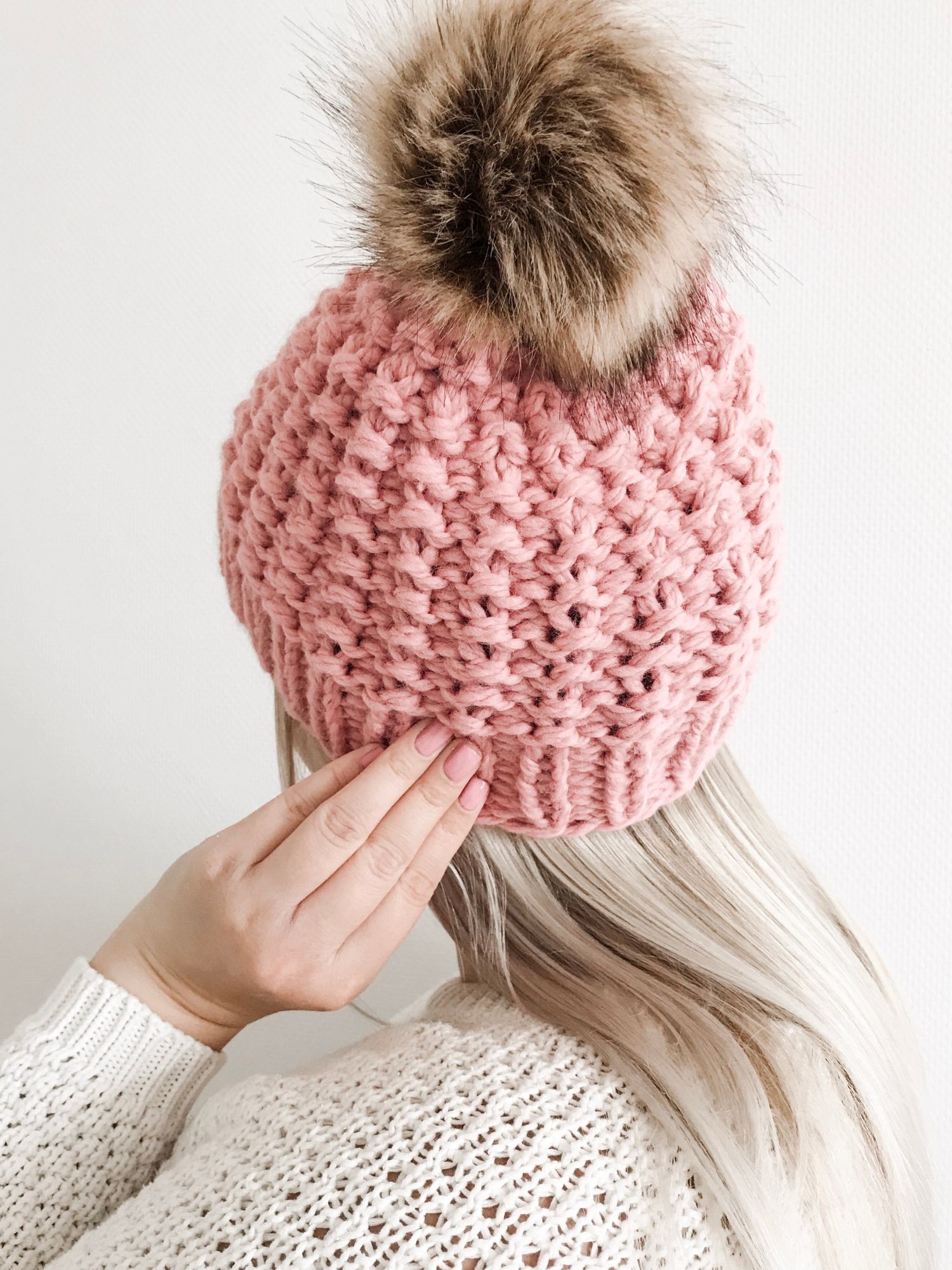 Obviously matched my nails to the beanie…
I usually do something else while knitting – be it listening to music or a podcast, or watching Netflix – but this beanie had me in almost a trans-like knitting state (let's say that's a thing alright) and I didn't even miss any background noise! It was just me and a beautiful blush pink yarn on a Sunday morning while B was still asleep and I kid you not, it was exactly as poetic and romantic as it sounds.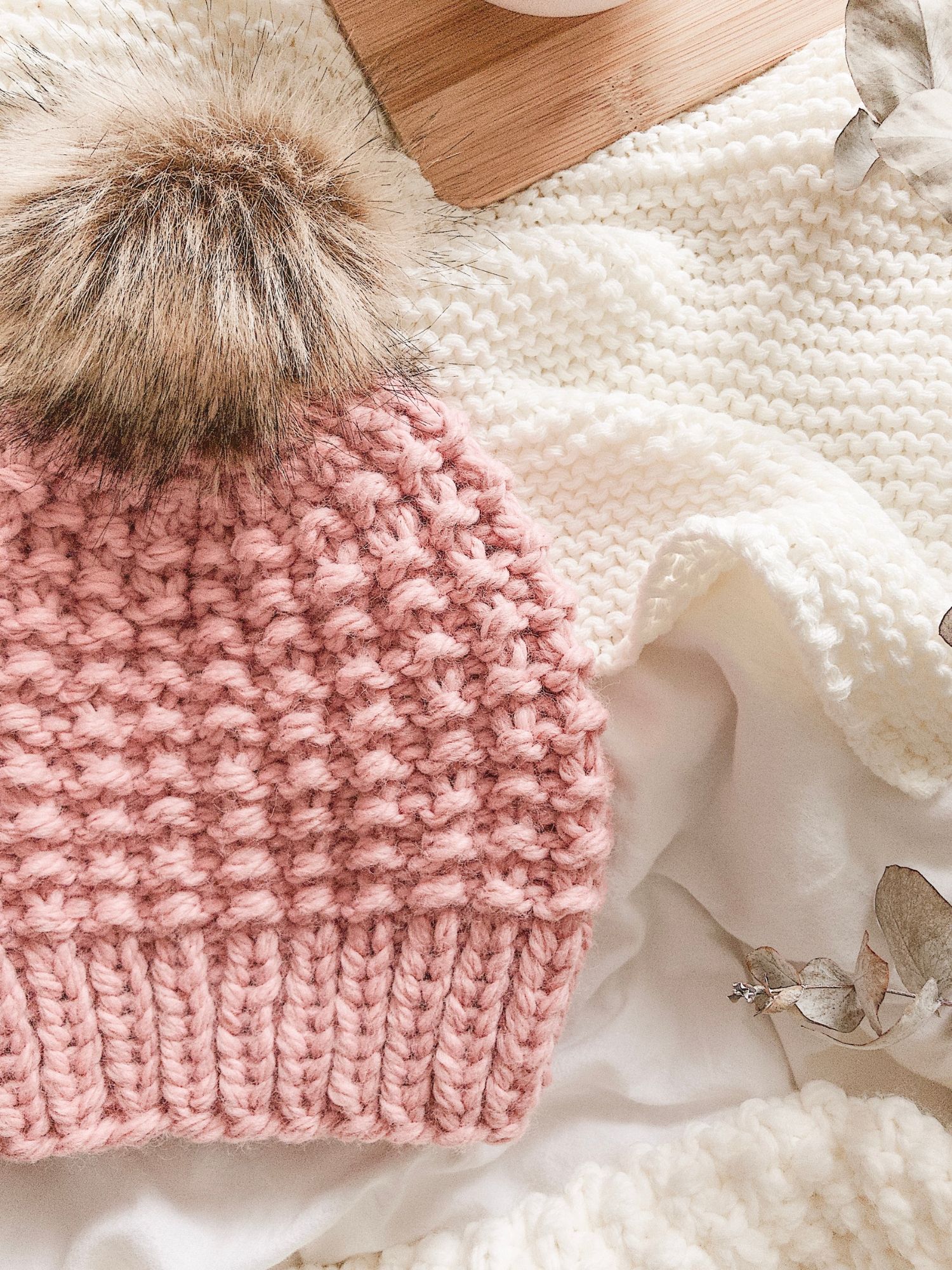 So in short, the Pinecrest Beanie is a total pleasure to knit. It's 100% beginner friendly, knits up in literally no time (mine was ready in under 2 hours) and you just want to keep going after you finish the first one! It's everything I love in a design: simple and elegant, yet full of amazing texture that both looks AND feels good. The perfect pattern for your next knitting project!
Hope everyone's had a good weekend!
xx, Kati