This past spring I had the opportunity to test knit Kneedles and Love Kalley's knit hat pattern, The Madeline Beanie, and it felt like the perfect design to continue my knit lookbook posts! It's another beginner friendly knitting project full of texture, squish and simple stitches that combine into an amazing beanie. This one too knits up in no time and I made two hats in like one sitting!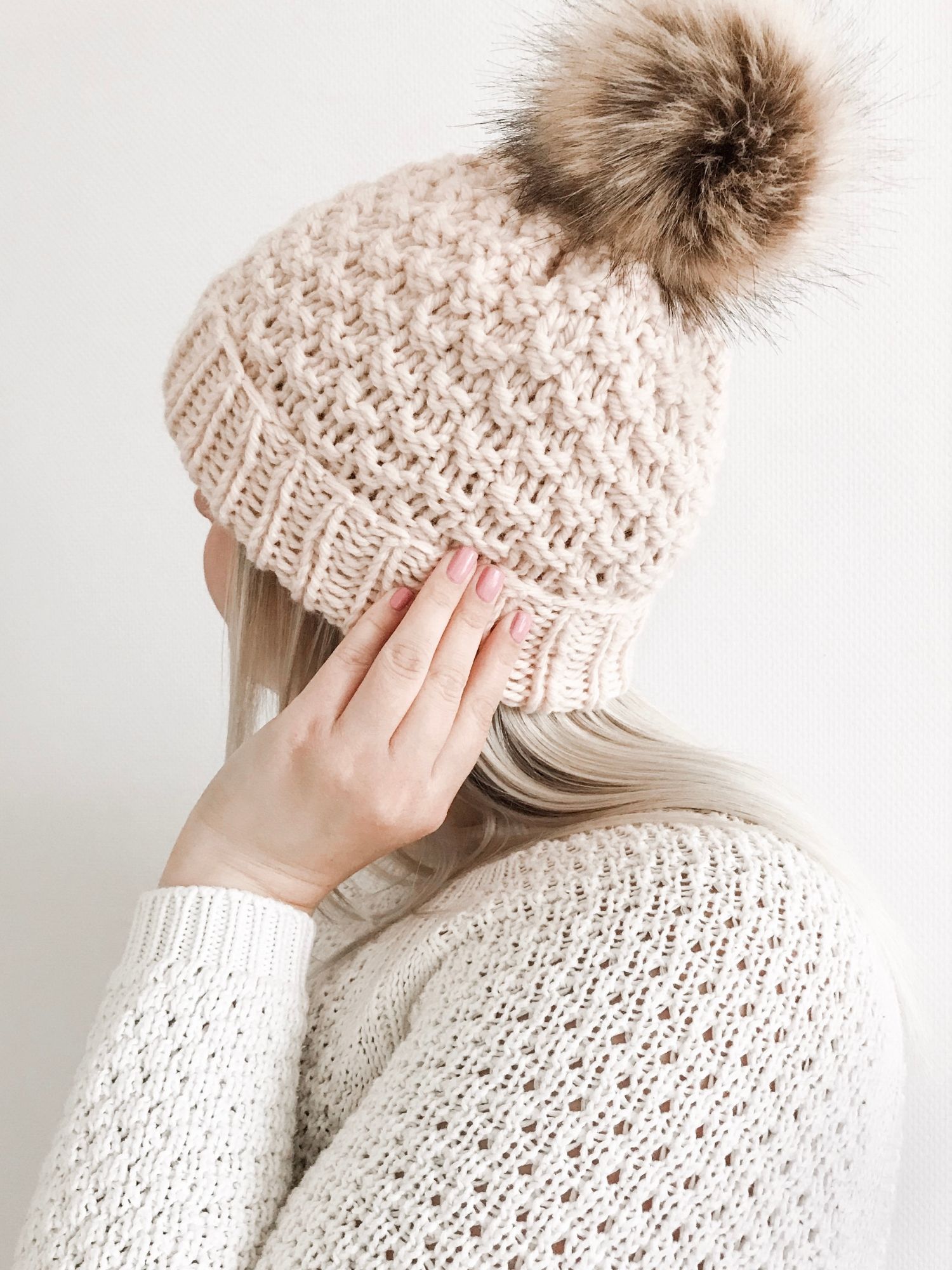 Yarnwise I went with Phil Rapido by Phildar, which is a bulky #5 yarn and so soft it feels like a hug. Lately I've noticed that my knitting tension has gotten a lot tighter than before, so I opted for my 8mm needles and they ended up being the perfect choice for this project (the pattern calls for 6,5mm)! I often knit bulky designs with double stranded Phil Looping, but it's such a nice change to use a yarn that's bulky enough as it is (that is, single stranded). The yarn also comes in some seriously delicious colors so it always takes an afternoon to choose the shade you want to take home with you!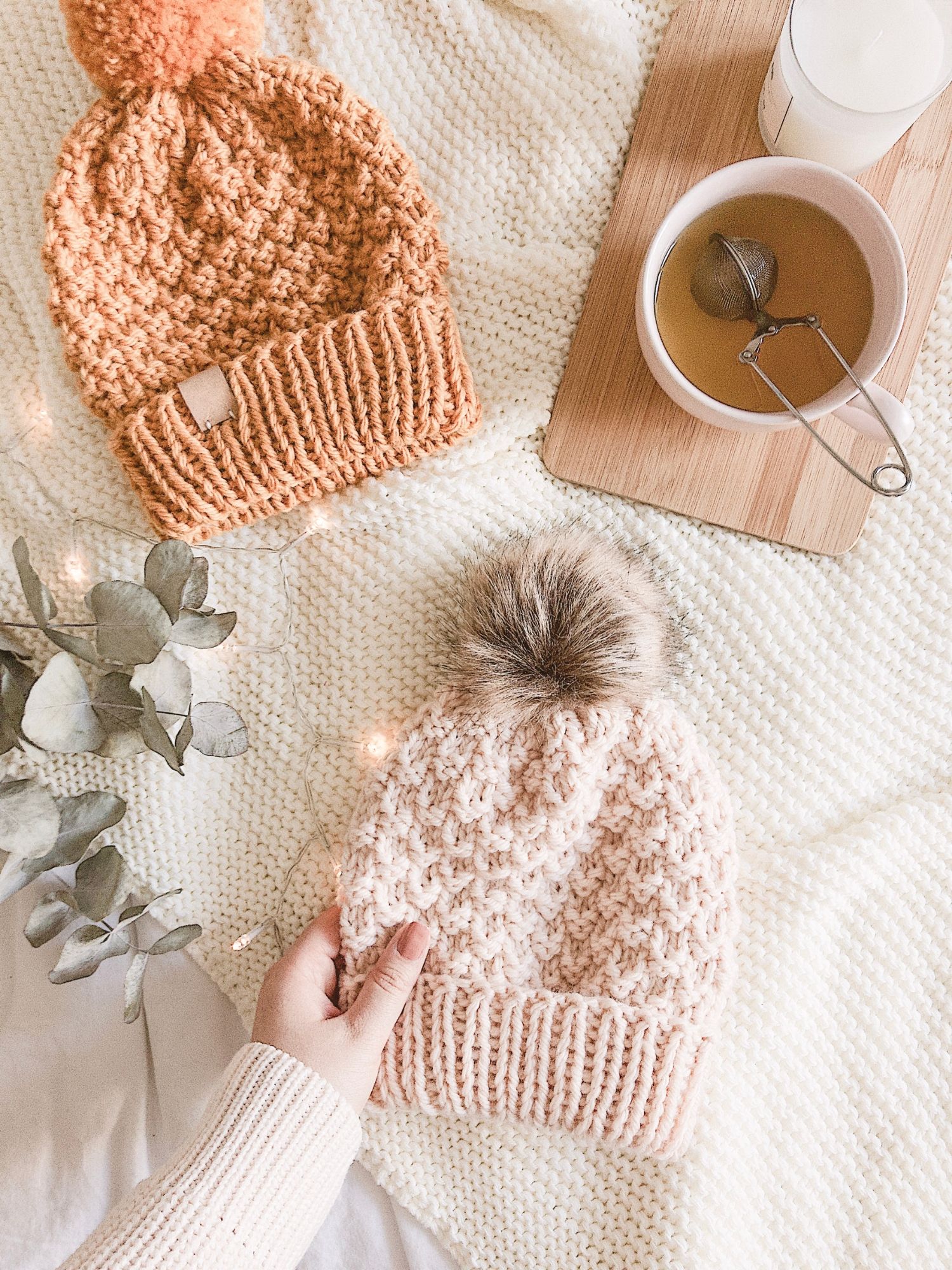 But back to the pattern! Like the two previous patterns I've introduced, The Pinecrest Beanie by Aspen Leaf Knits and The Linen Texture Hat by Steffer Knits Studios, this one is definitely an instant gratification project as well and once you get started, you could just keep knitting forever! The finished beanie is fun, the knit and purl stitches create a beautiful texture & feel, and it's just beautiful in all its simplicity. I would 100% recommend this pattern for beginners and for anyone who's looking for a cute and quick ready-in-an-afternoon project!
In other beanie-related-news, I bought a new pattern this morning and  couldn't be more excited! I'll be making the Favorite Cable Beanie by The Chesapeake Needle – absolutely can't wait to get started already and show you guys the finished hat!
Love, Kati