Another day, another beautiful beanie! I can't tell you enough how much I love quick and simple knits full of texture and fun stitch ideas. One of my maker BFF's Stef from Steffer Knits Studios sent me her newest beanie design, The Linen Texture Hat and as soon as I'd finished Ginny's Pinecrest Beanie I knew I couldn't wait to get started on Stef's gorgeous pattern! Luckily I had enough Phil Looping left and after last night's classic just one more row situation I finally finished the hat this morning and ughhh is it a beauty!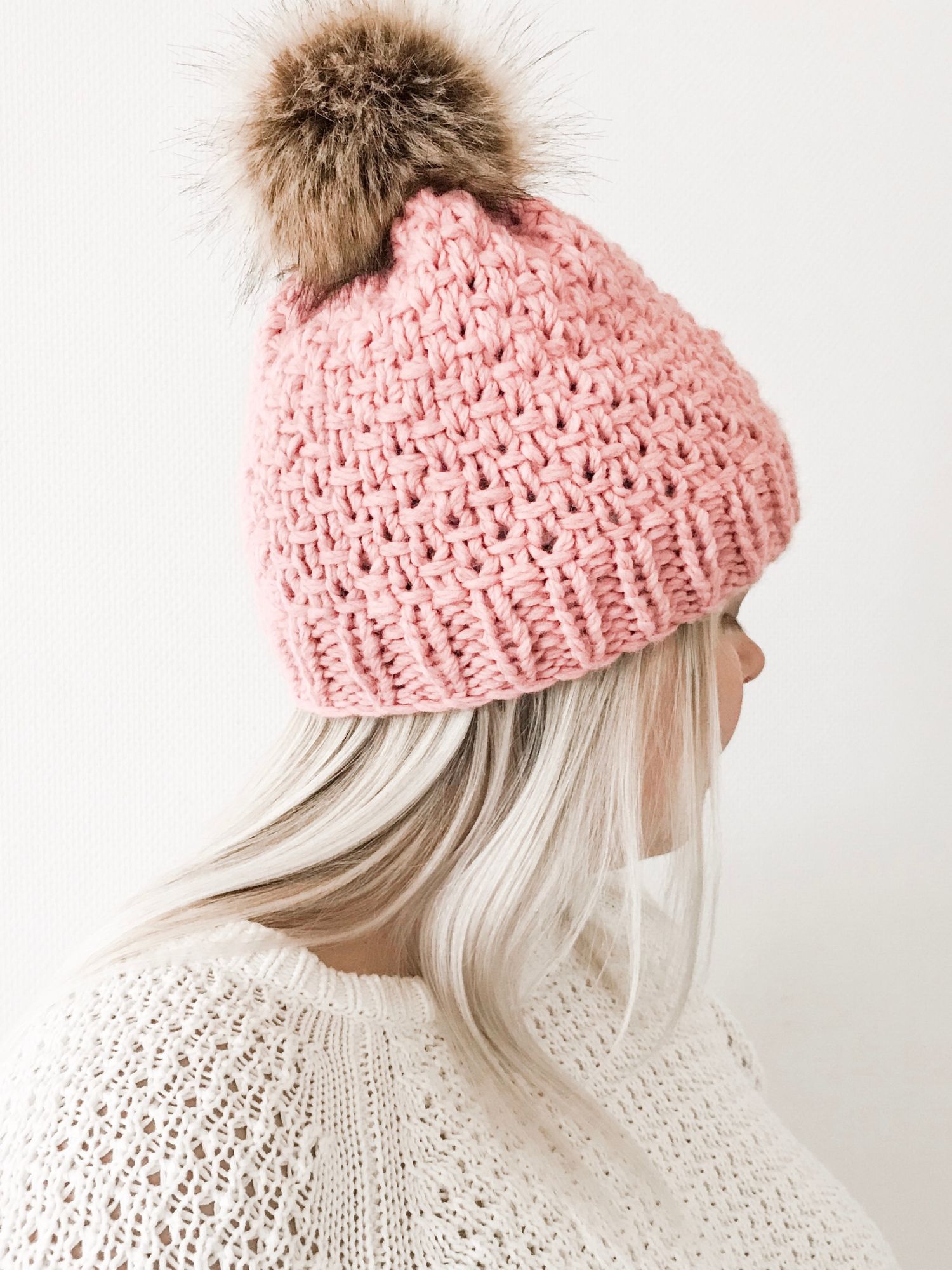 The Linen Texture Hat uses super bulky (#6) yarn that I, as usual, substituted with double stranded Phil Looping. I made the brim a little shorter than in the original pattern and used a *k1, p1* ribbing, and went for my 8mm needles for the brim. THIS was a total game changer! I feel like my brims stretch out far too much for my liking with the 10mm needles, so after knitting the brim with the 8mm needles I changed into the 10's for the body of the beanie and it was smooth sailing from start to finish.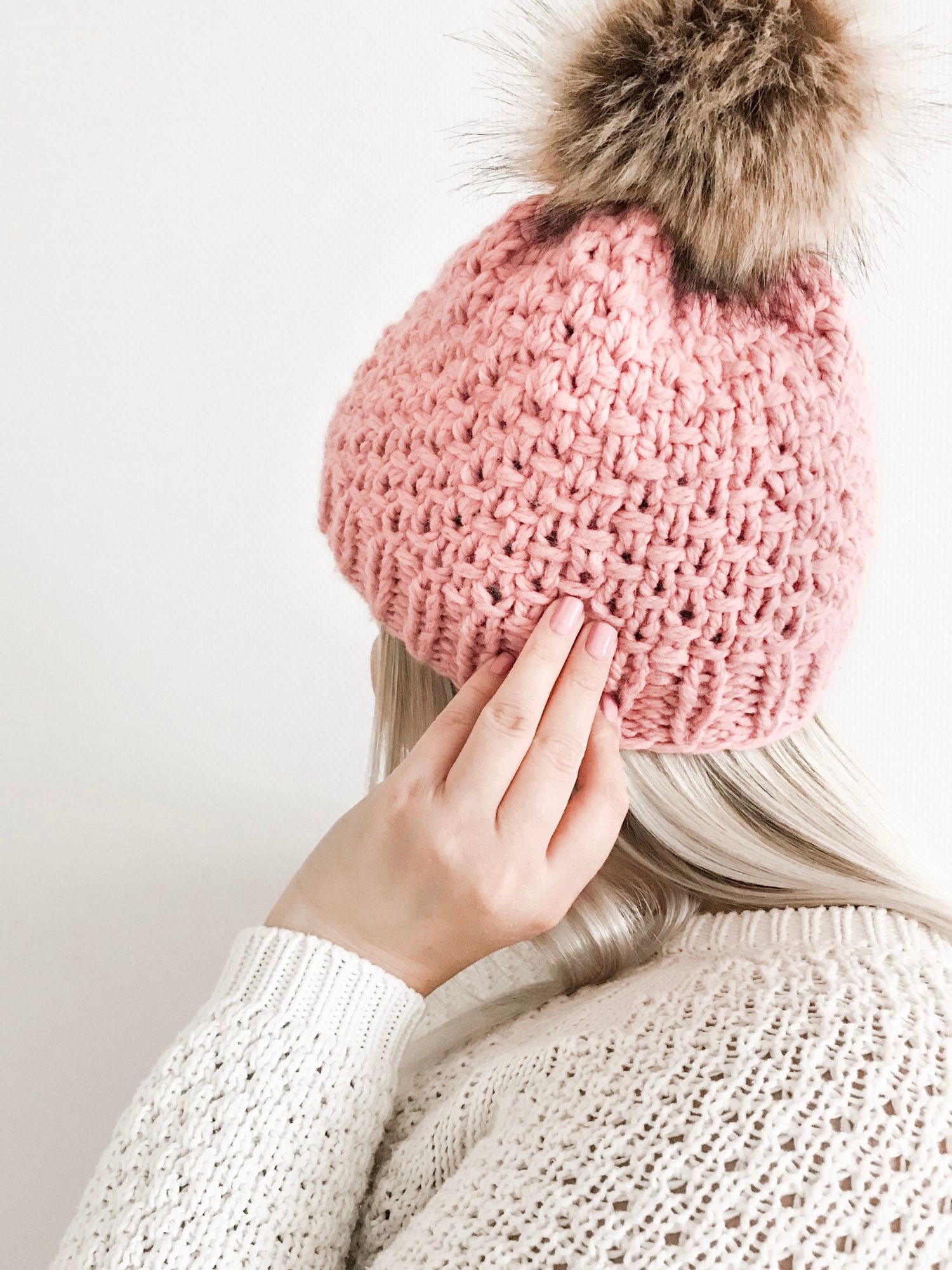 I absolutely love the texture of this hat – it's elegant, beautiful and despite the super bulky yarn it doesn't have a heavy feel or overall look. The beanie is super soft, it fits nicely and feels soooooo comfy! It's another beginner friendly design that knits up in no time and, if necessary, can in my opinion be easily adjusted to fit different size circumferences. The pattern comes with two sets of instructions for 2 different yarns which is always a big plus!
So to wrap up today's beanie, you should definitely get a copy of the pattern and get knitting because you'll absolutely love it!
Happy Monday!
xx, Kati