Want to make your own Hilla Mittens? Head over to my Etsy shop to purchase the pattern!
This pattern comes with a knitting support full of tutorial pictures to guide you through your project!
Hi friends – and happy October! Fall has officially arrived and I'm currently spending all my free time cuddled up on the couch with blankets, apple & cinnamon tea and my favorite knits. I published the Hilla Beanie this past winter and at the time, it immediately became my most popular knitting pattern, and last month after releasing the Kielo Mittens I decided the Hilla needed a pair of matching mitts as well!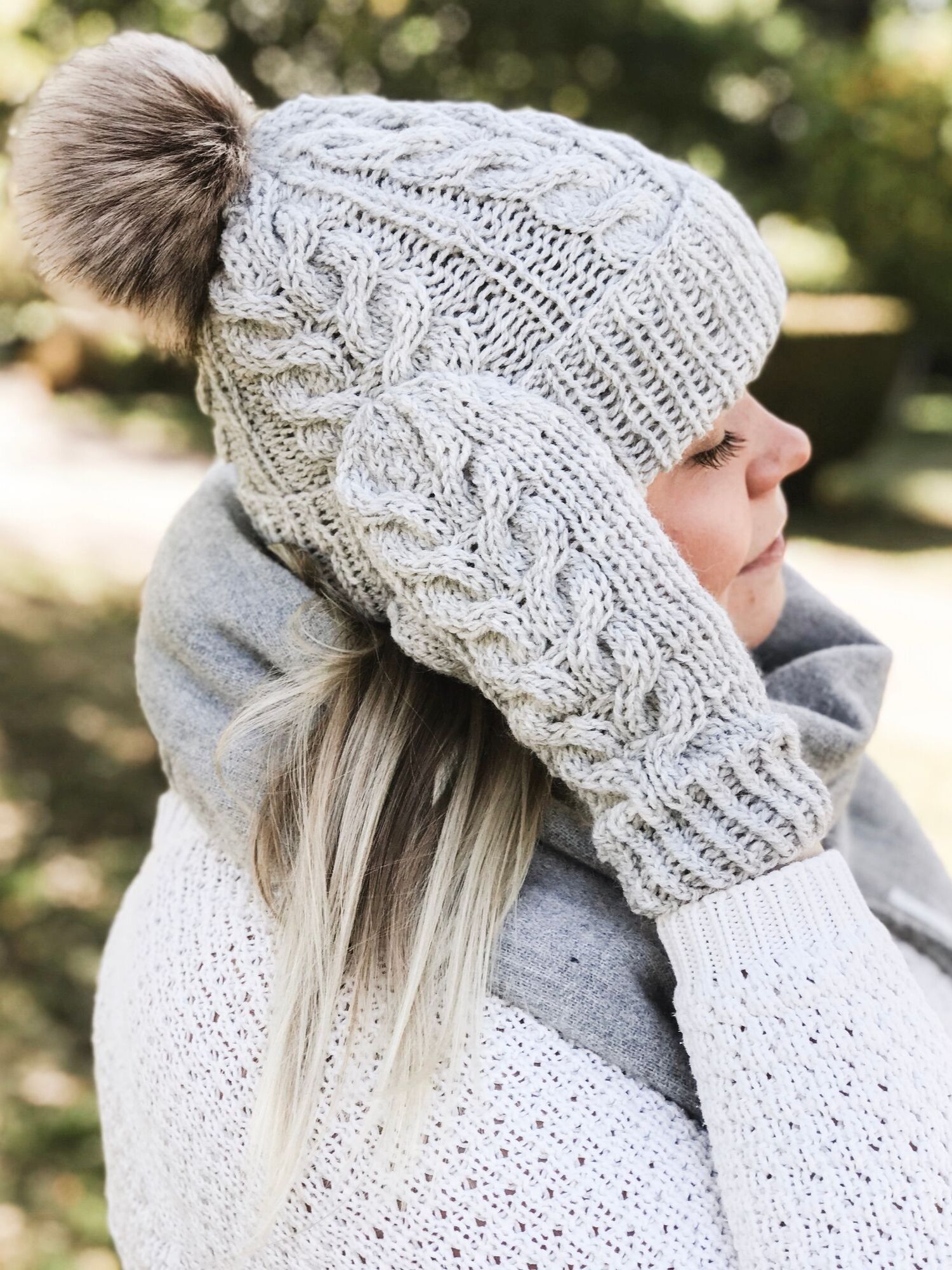 I've been sooooo obsessed with knitting these lately and mittens have become my favorite project for a few reasons: they knit up quickly, are often a 1-skein project and can be easily adjusted size-wise. I love how luscious the cables look on these mitts and the pattern is so easy to remember you'll basically be knitting these with your eyes closed once you get started!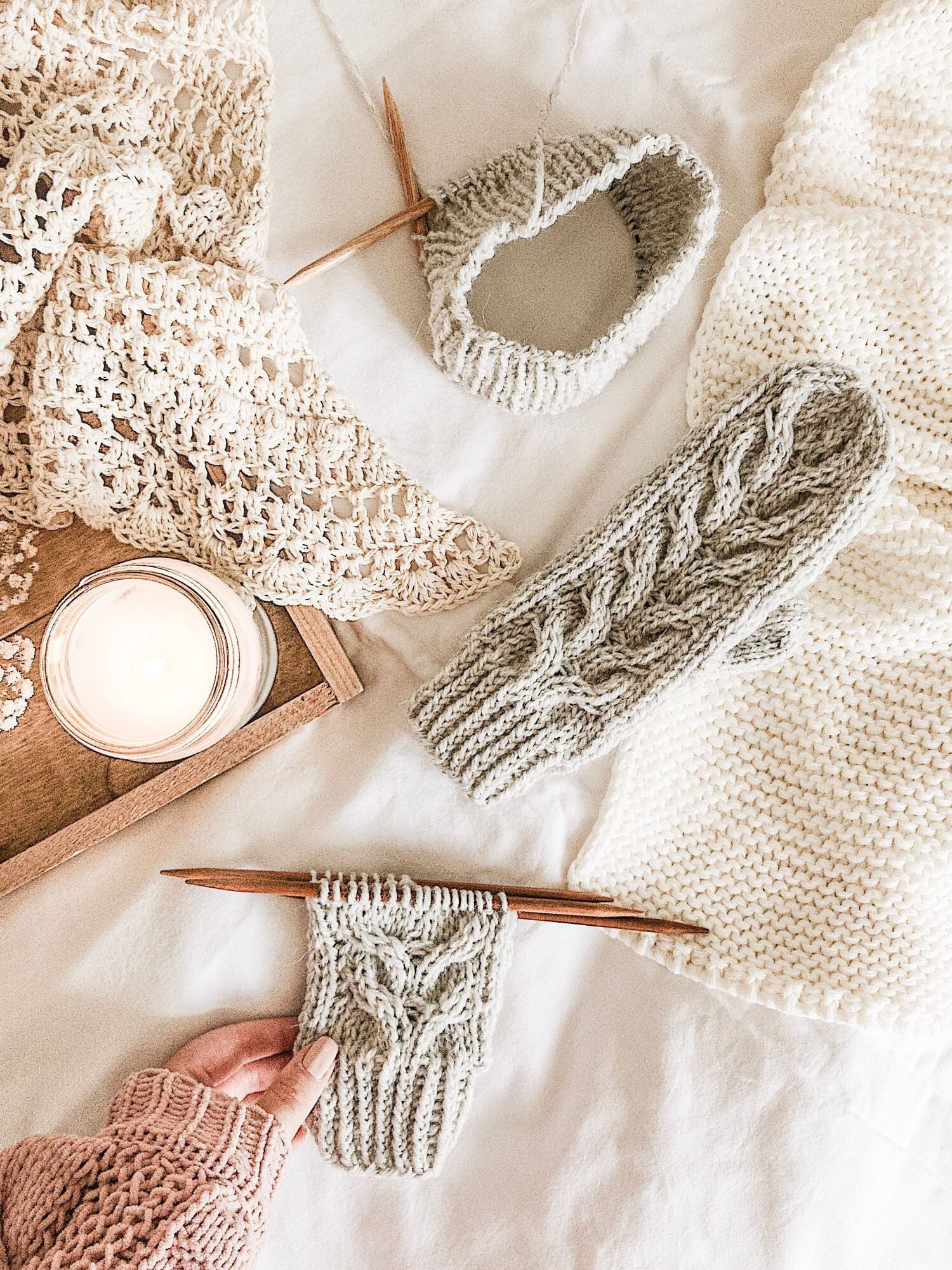 The Hilla Mittens call for a light-ish bulky weight (category #5 – suggestions incuded) yarn, 6mm/US 10 DPNs and a few hours of your time. The pattern also includes a knitting support full of tutorial pictures to guide you through the project, so don't worry – I got you!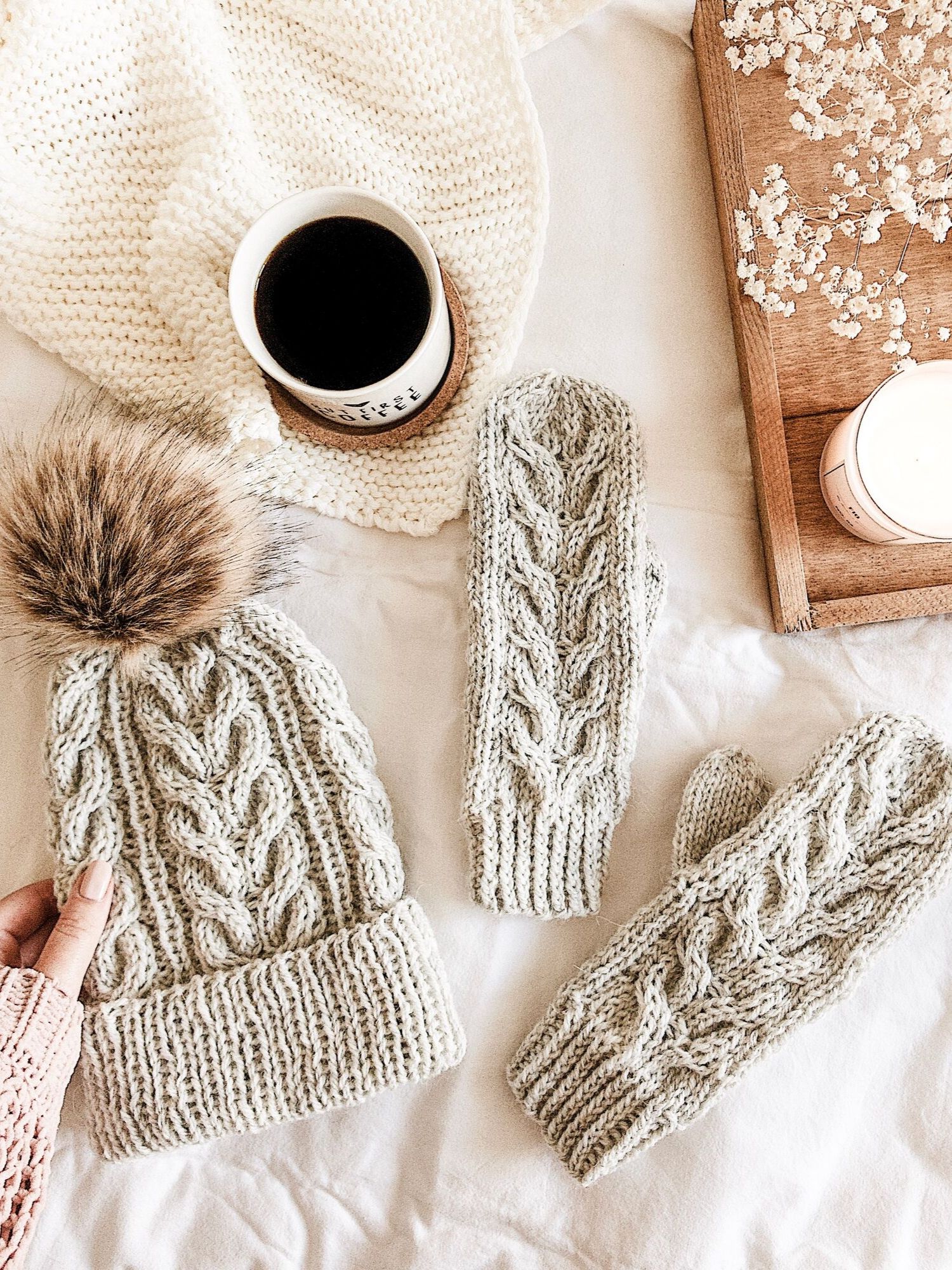 If at any point you have any questions don't hesitate to send me a message on Etsy or an email at kati@katimaaria.com
Also, if you share a picture of the mitts on Instagram, please tag me @katimaariaknits and use the hashtag #hillamittens – I can't wait to see your designs! You may also sell the finished product but please give credit to Katimaariaknits as the designer.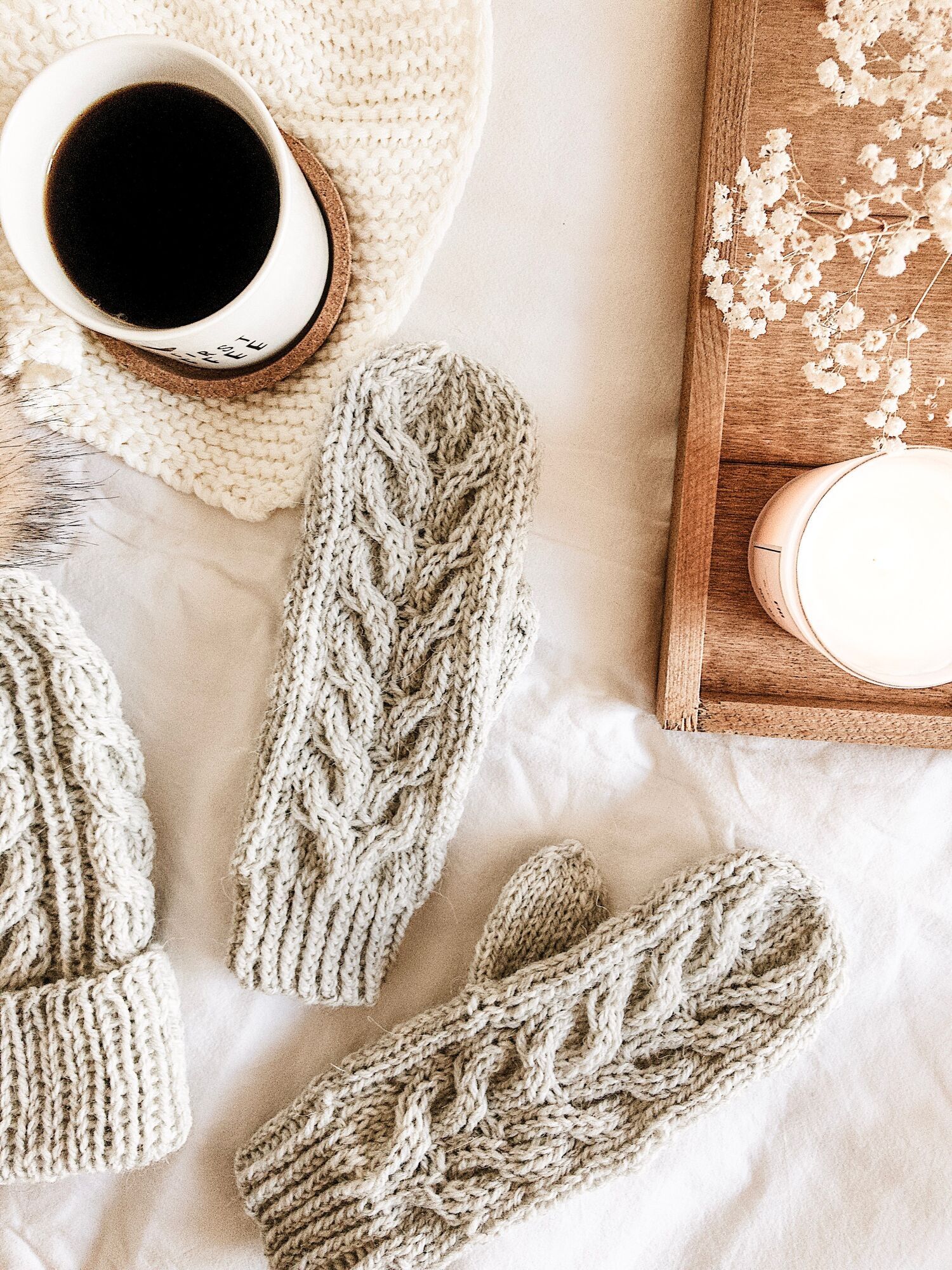 Find this pattern on Etsy by clicking here!
So get your needles and yarn ready, and happy knitting!
xx, Kati