Grab your copy of the Aamu Coaster Set knitting pattern here!
Hi friends! If you've been looking for a project that ticks the following boxes: stash buster, fun way to try new stitches, instant gratification project, perfect for the house or as a gift, I have the answer for you! Meet the Aamu Coaster Set knitting pattern – 6 stitch designs, written instructions & charts, a knitting support and a guaranteed good time!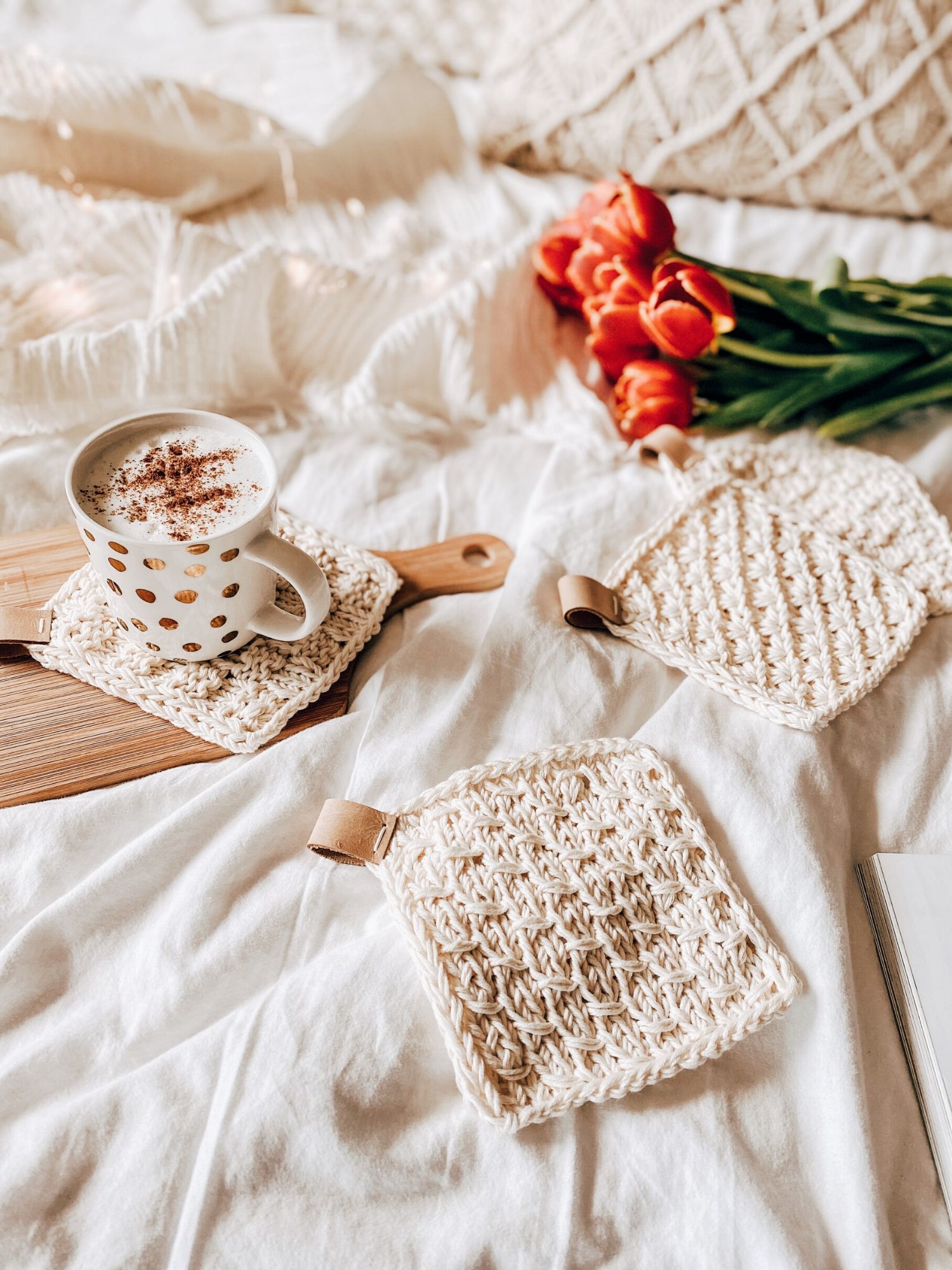 Aamu is the Finnish word for morning, and my inspiration for these coasters came from those cozy and slow mornings with lots of time for knitting and coffee.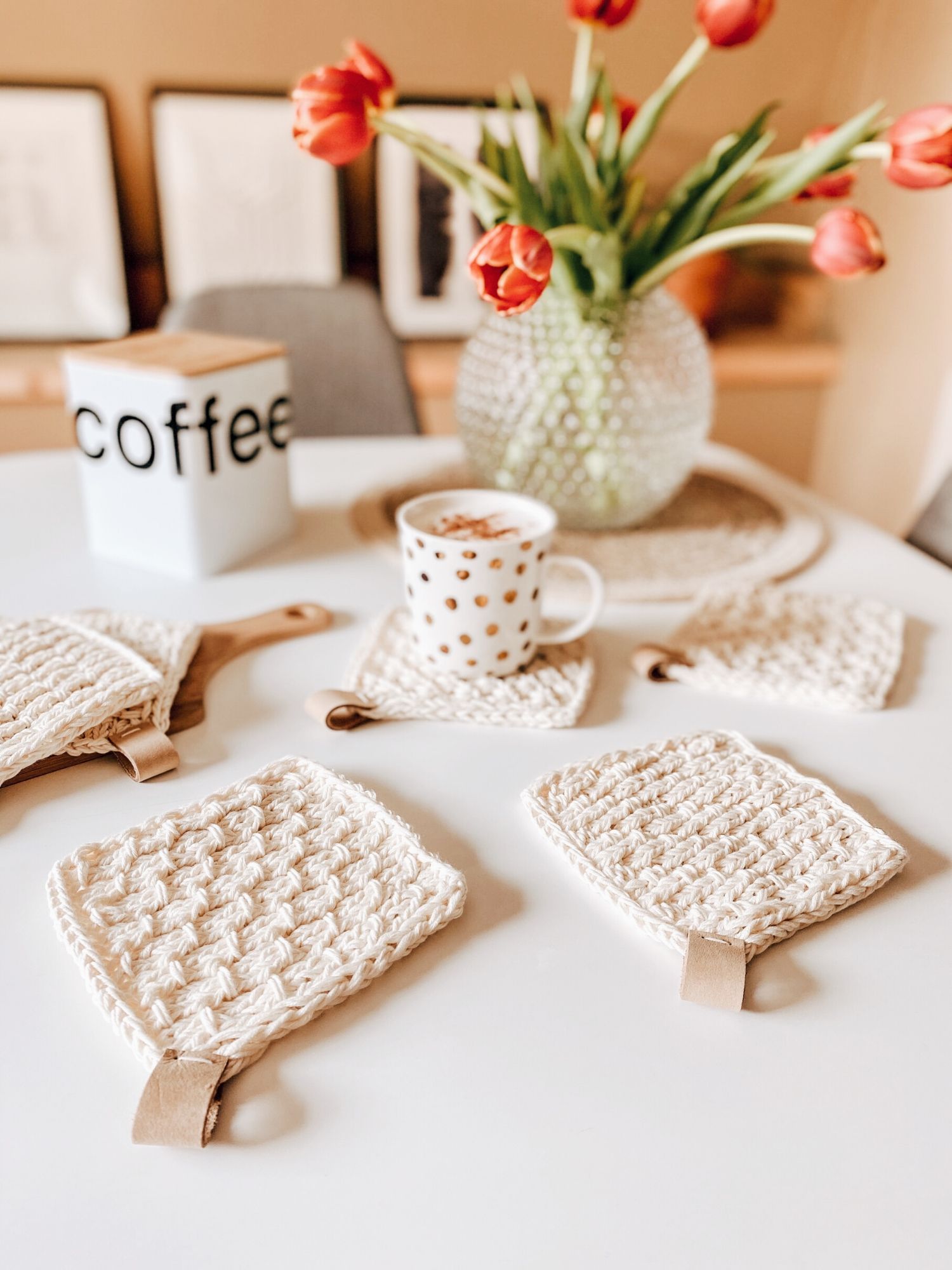 The Aamu Coaster Set knitting pattern calls for bulky yarn, 6mm/US 10 needles (circular or single pointed) and one coaster knits up in no time (we're talking about an hour of your time per coaster). I knit mine double stranded using The Pima Cotton from We Are Knitters to get that bulky texture that allows the coasters to hold their shape better and makes them a suuuper quick knit.
Aside from being the perfect stash buster project, the Aamu Coaster Set is also a fun way to try new stitch combinations and even learn a few new stitches! The i-cord edges on the sides make sure your edges come out looking spectacular, and you can also top off your coasters with leather tags if you feel like it – if not, the coasters will look totally fabulous without!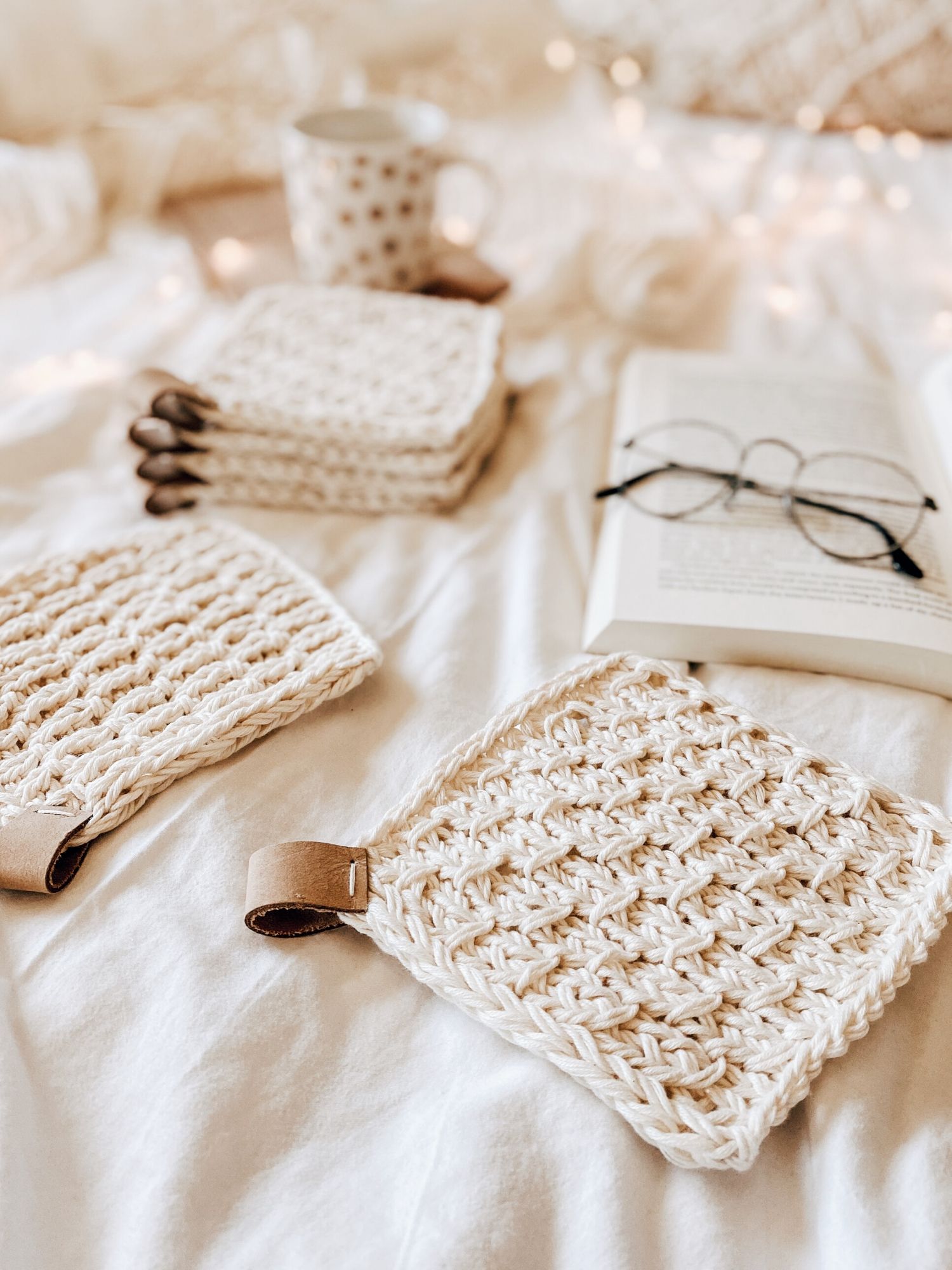 Should you have any questions about the pattern, you can always reach me on Etsy, on Instagram @katimaariaknits or by email at kati@katimaaria.com – I'm always happy to help!
If you share a picture of your coasters on Instagram, please tag me @katimaariaknits and use the hashtag #aamucoasterset – this way I won't miss them!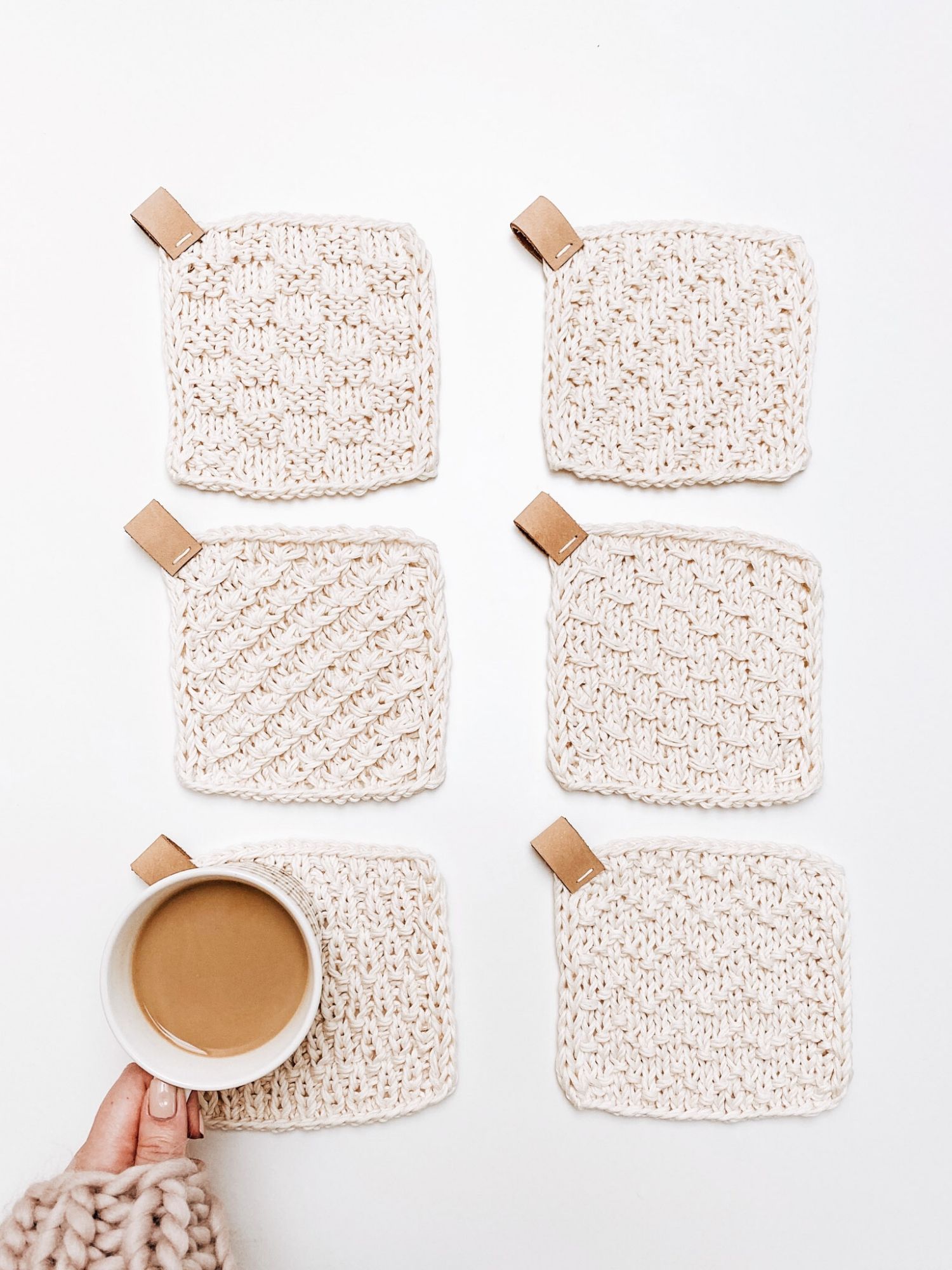 I hope you'll enjoy this knitting pattern like I enjoyed writing it up – I can't wait to see you try this pattern!