Grab your copy of the Tuomi Beanie here!
Hi friends! Another day, another cable beanie pattern: meet the Tuomi Beanie! But I mean can you blame me when cables are like the best knitting technique out there? And then it's lace. And stockinette stitch. You get the point!
But back to this particular pattern. The Tuomi Beanie calls for a light-ish bulky yarn, 6mm/US 10 circular needles and a few hours of your time. Once you're done with the folded brim (which let's face it is always the looooongest part), it's a blink of an eye and your beanie is ready to be worn!
I remember posting the St.John's Wort lace tutorial here on the blog and saying "you'll probably be seeing a lot of this lace" and in retrospect, I was definitely not wrong about that. It's a simple & fun stitch that looks like cables but is not really a cable…perfect for whenever you want to have less of that cable needle action.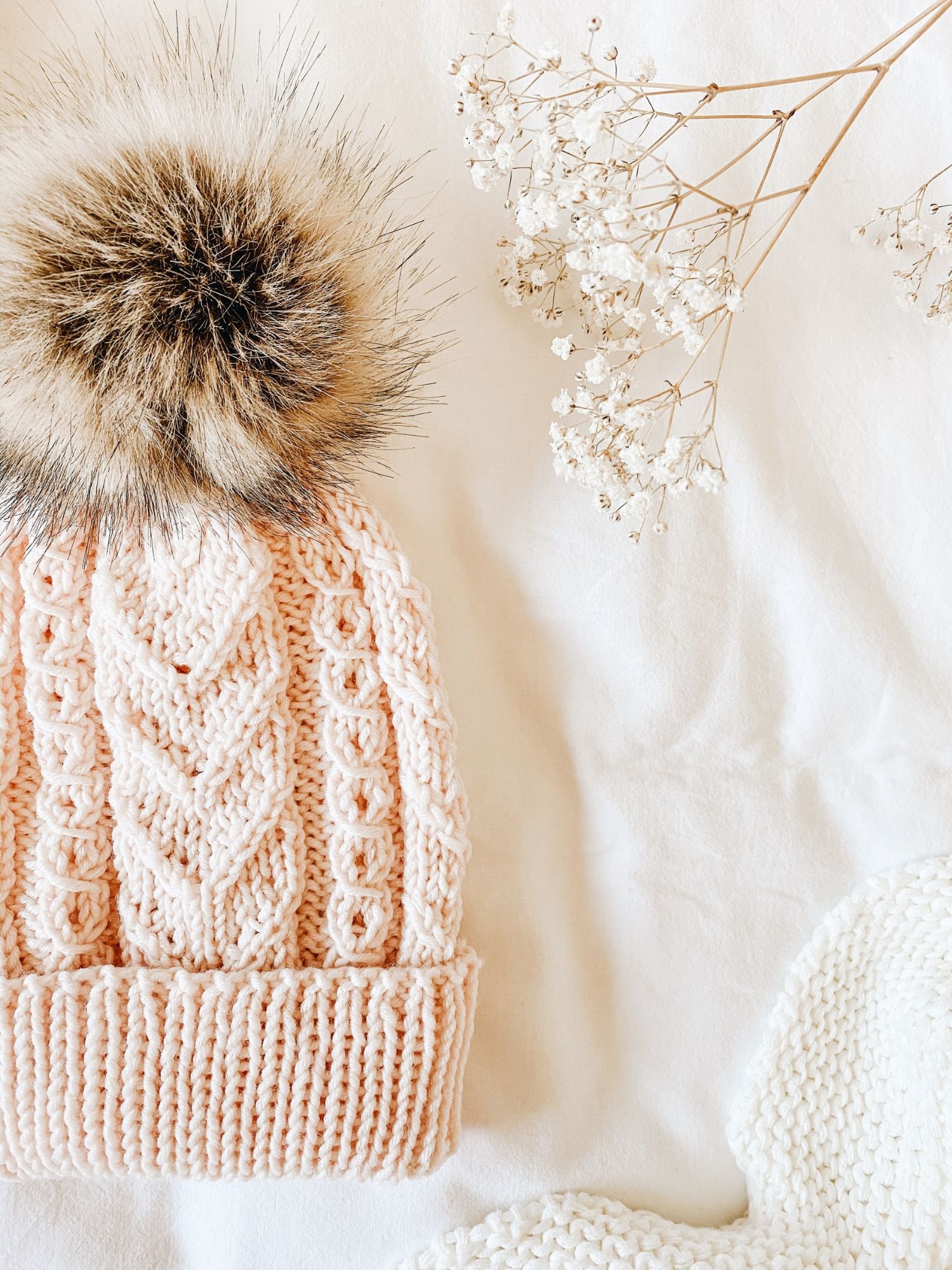 I hope you'll love this pattern as much as I loved creating it, and make sure to check back on my Etsy on Saturday when I release the matching sock pattern eeeeeek!
In other, non-knitting news, it's day 3 of staying at home and I've already spent 9187871 hours on TikTok, eaten all the snacks and completely ruined my sleep rhythm. My class notes have yet remained unopened, I've scrolled through every Netflix category and I'm waiting for Disney+ like I wait for Christmas. None of the remaining moving boxes have been emptied but I did dig out my running shoes and go out for a little walk as it's still allowed (as long as you do it alone and not too far from where you live). I'm also planning on doing my first Instagram live this week, so that should be fun!
Take care of yourselves & your loved ones, bisous!