Hi fellow makers, and happy 2020! My goal for this new year was to be more organized, and I'm starting with patterns! I love the process of bringing patterns to life but with multiple designs and ideas, life can get a little messy if you're not on top of things…which is exactly why I made this little planner!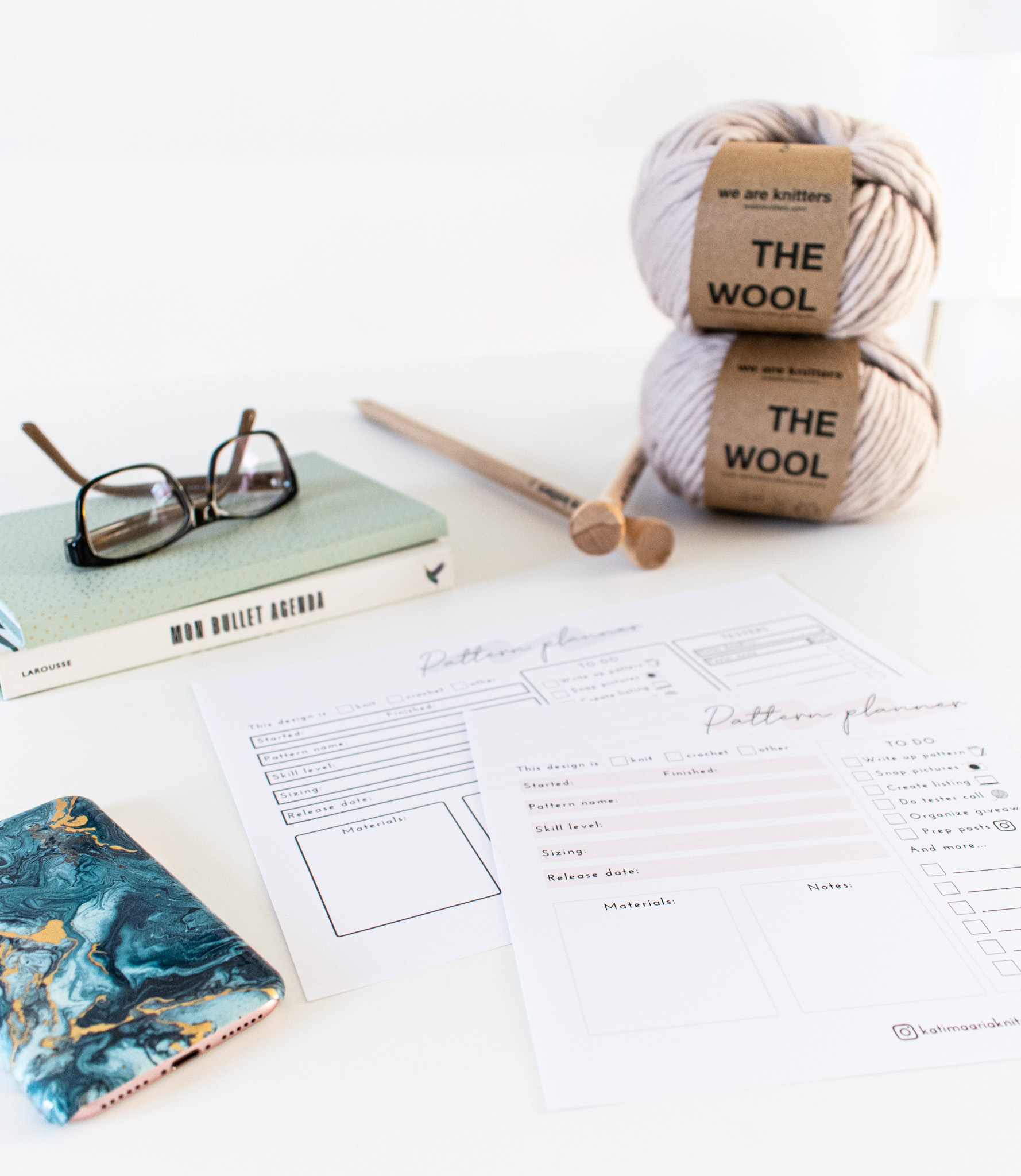 The planner comes in 3 color options and prints out perfectly onto an A4, and it includes a to do -list, space to write down your testers, materials and more!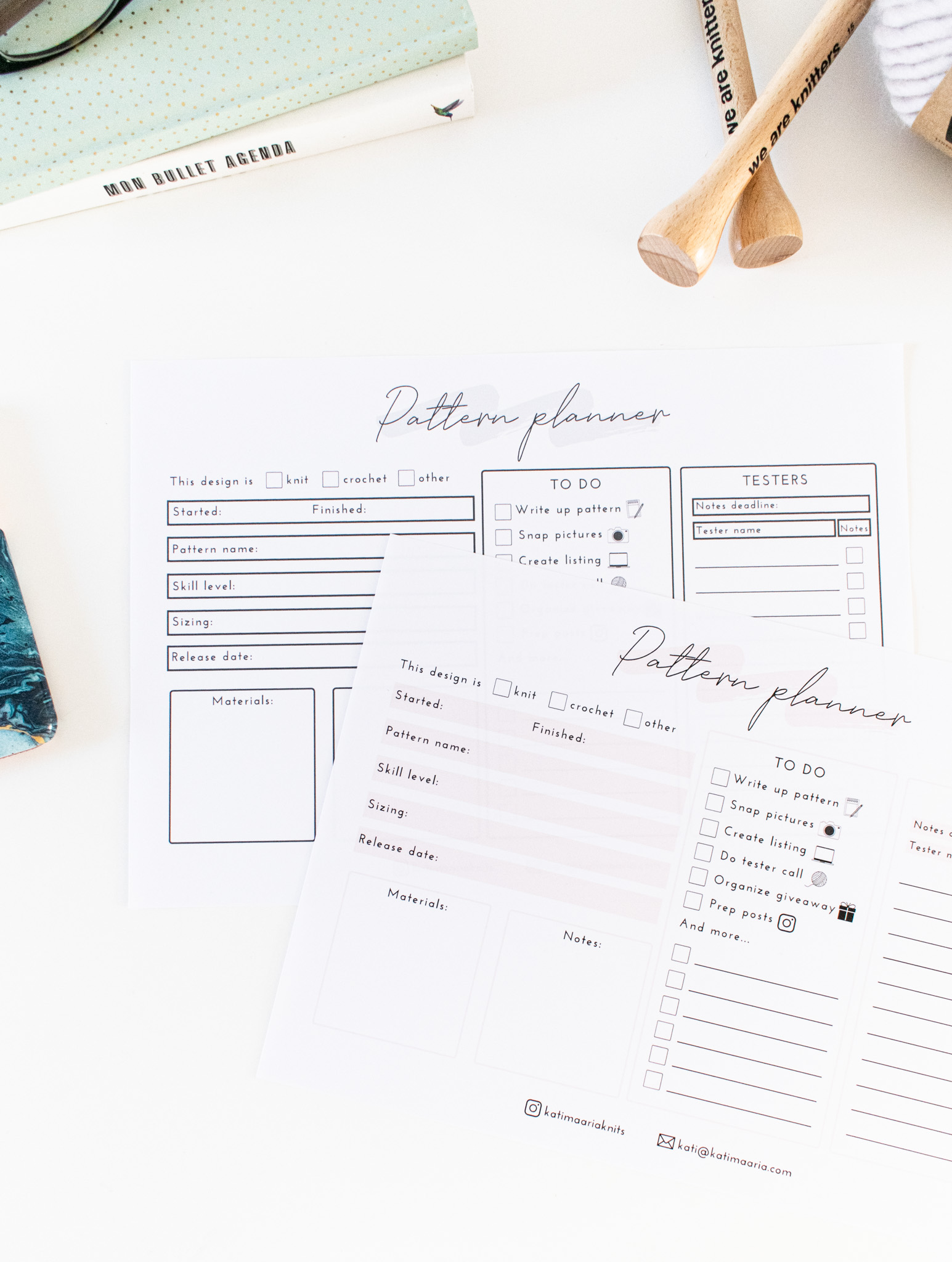 Scroll down to download your own copy and happy knitting/crocheting/whatever your craft happens to be!
// DOWNLOAD THE FULL COLOR VERSION HERE //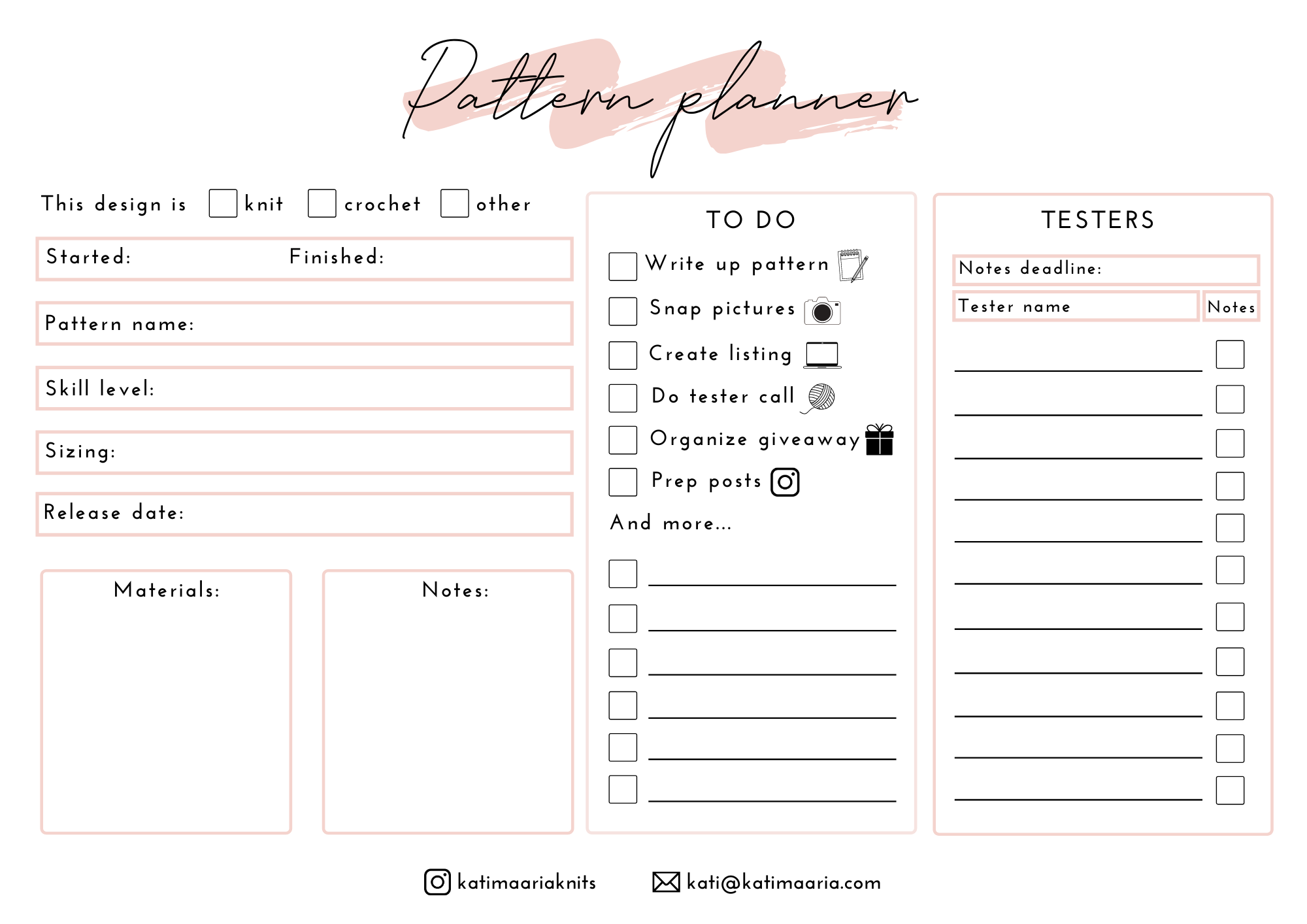 // DOWNLOAD THE COLOR FRAME VERSION HERE //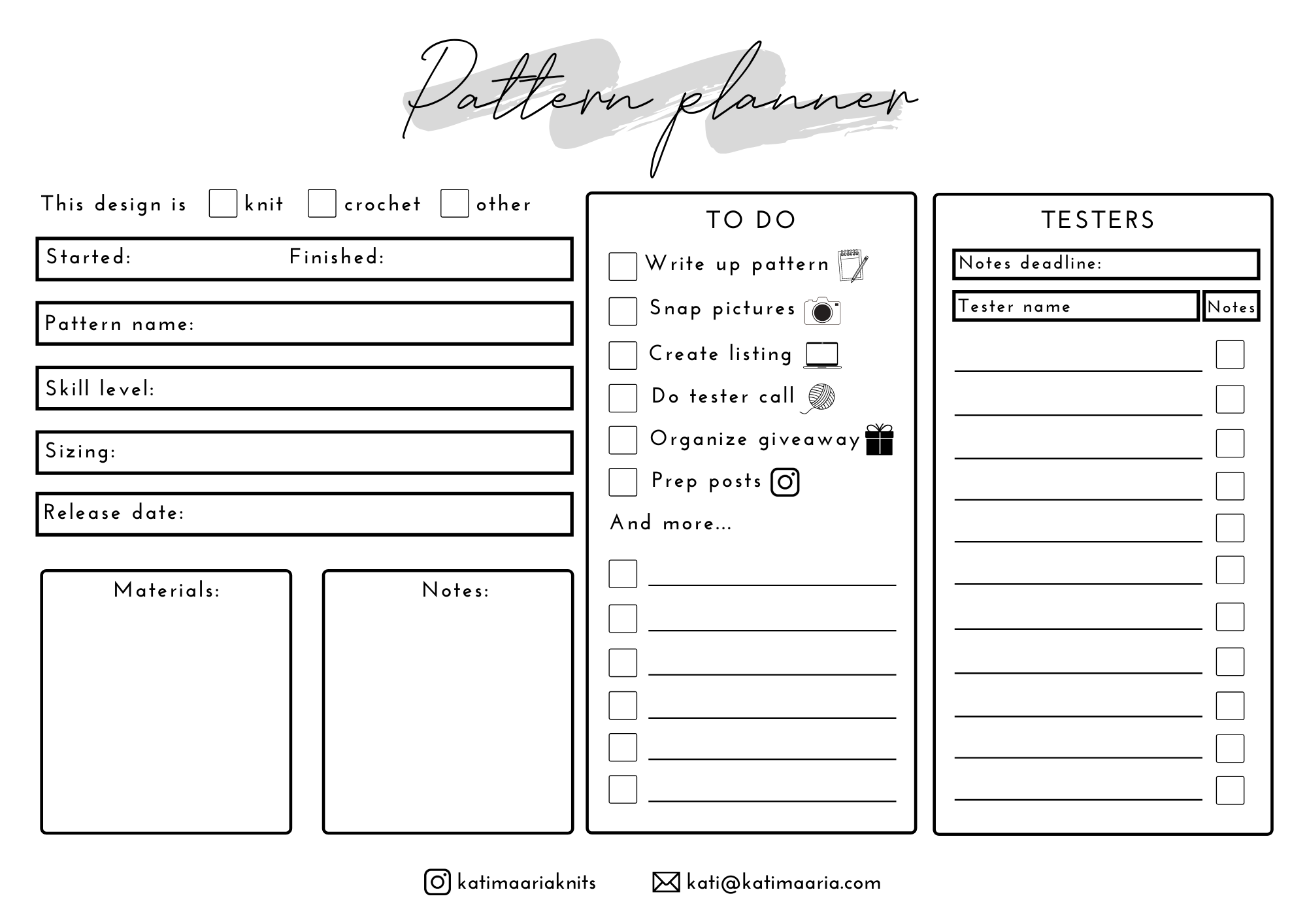 // DOWNLOAD THE BLACK & WHITE VERSION HERE //
xx, Kati