Welcome to the second part of the series! This post will be all about the super talented Justyna from Lady Jay Crochet, who makes me want to grab (I mean buy…) a crochet hook and get crocheting, like, right now! Her Youtube channel also gives me life, especially the 3 part pompom tutorial that seriously helped me up my pompom game – if you haven't seen the videos yet I strongly advice you do so, asap! I love her use of colors and I'm absolutely obsessed with all the fair isle beanies she knits up. Keep on scrolling down to get to know Justyna better and find your way straight to her Instagram by clicking the pictures!
The basics

Name: Justyna Srock
Home town: Pillager, Minnesota
Instagram: LadyJayCrochet
Website/shop: Click here to Etsy Shop!
Describe your business in a few words: Modern cozy makes but also keeping idle hands busy but also hobby to keep mama sane!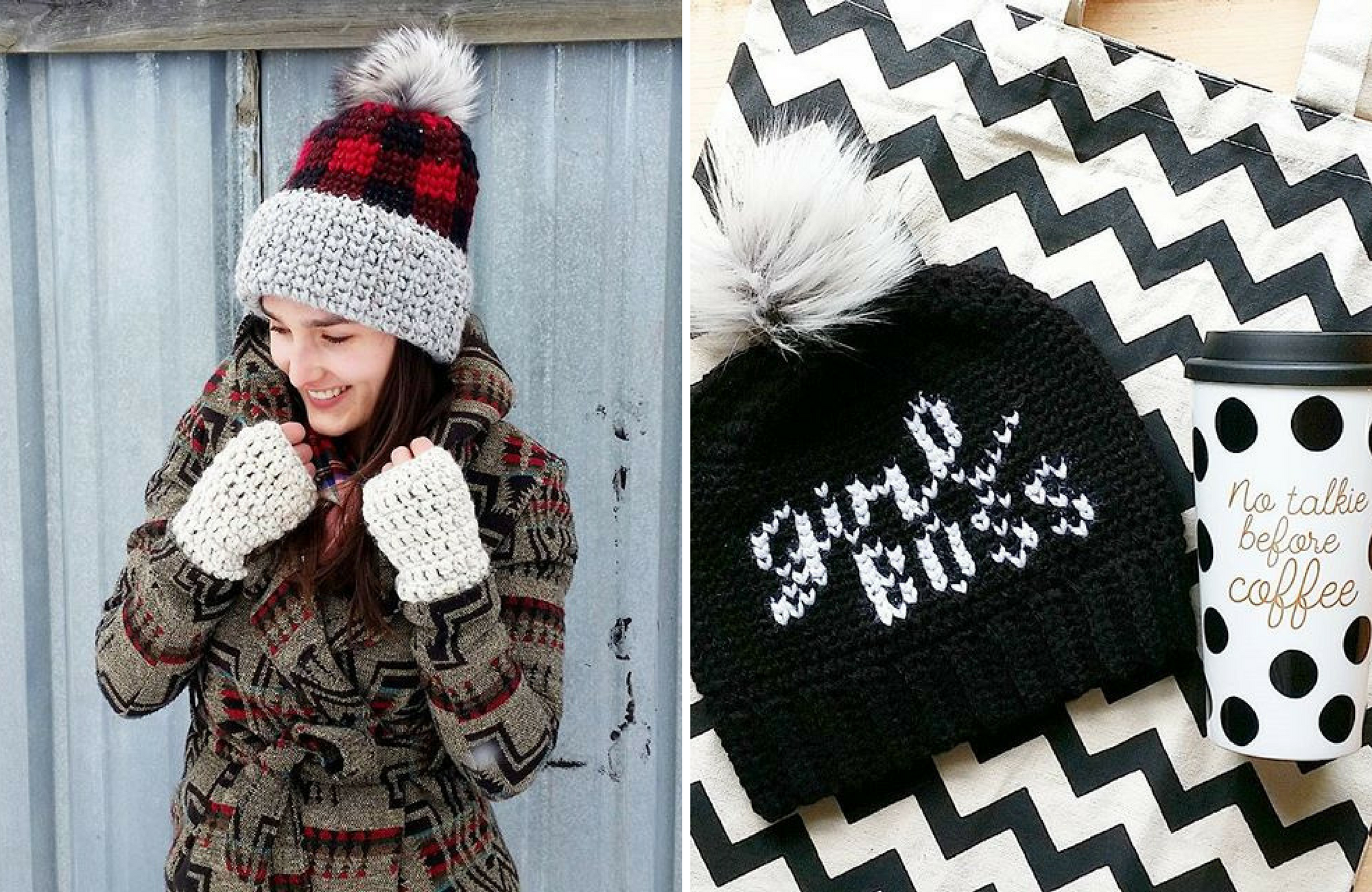 10 questions

1. What's your favorite '90s jam?
– Honestly, not a huge music person! I actually had to google 90s hits LOL. But I enjoy Enya and Michael Jackon, and they released music in the 90s I think?
2. What were you like in high school?
– An emotional teenage girl! HAHA but I did enjoy learning, I was involved in sports, and was social to an extent. Goodness this question gave me some major flash-backs!
3. How many times does it take for you to listen to a song that you love before you actually hate it instead?
– Weeks! I usually listen to a song or songs I enjoy over and ovverrrr until I decide I can't stand it and move on.
4. What's your favorite cereal brand?
– I don't think I have a favorite brand. I am more of a straight-up granola type!
5. What life advice would you give to your 10-year-old self?
– Wash your face and don't worry about boys or shaving your legs.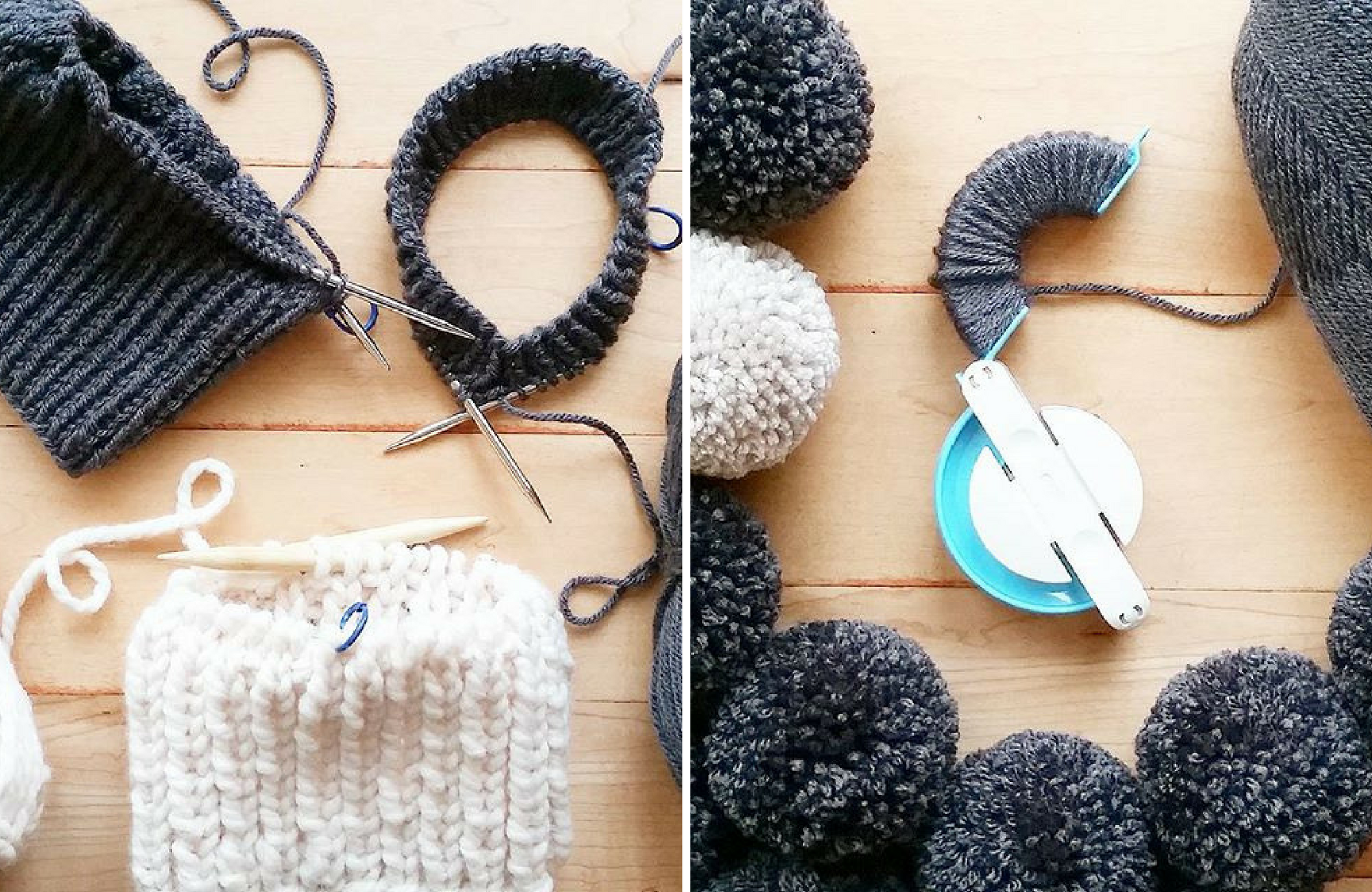 6. If knitting/crocheting didn't exist, what would be your go-to hobby?
– That is a sad concept! I would definitely run more, which is what I did more of before crocheting and knitting (and kids).
7. Do you have a lot of unfinished knitting/crocheting projects or do you always finish what you're doing before starting a new one?
– I am definitely not a monogamous project person! I constantly have a few in progress at all times. 
8. If you could only use one yarn for the rest of your life what would that yarn be and why?
– No fair!! I have too many favorites! But I CAN narrow it down into two ;). Lion Brand Wool Ease Thick and Quick and Vanna's Choice. 
9. What are your tips for taking good pictures of your knits?
– First of all, don't worry about what everyone else is doing for their background/flatlays/modeled photos. Don't try to copy, find what YOU like visually and go for it! Find the place in your home that provides the most soft-natural lighting and snap a few photos. For editing, I just use the features that are available on Instagram! And I have also found that I prefer using my phone over my camera for convenience. Again, do what works for you!
10. What has been the biggest and proudest moment of your maker journey so far?
– There are so many ways to answer this question! I don't really have one answer. I just feel blessed whenever I receive an order, someone leaves a positive review, or someone reaches out to me to compliment my work!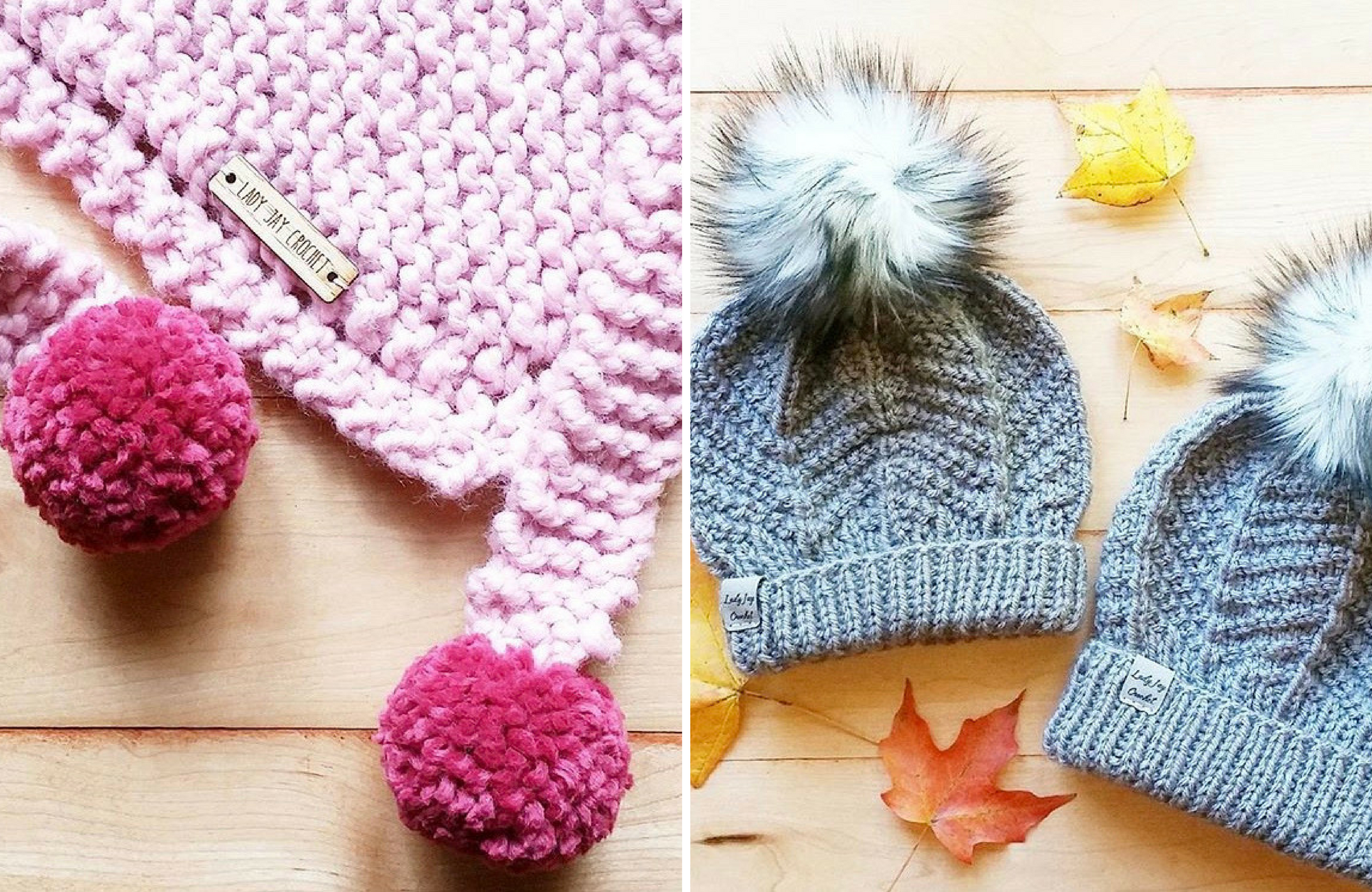 5 favorites

Favorite thing about your home town?
– Sporting events because those were my fondest memories of the actual town part. 
Favorite food?
– Hardest question EVERRRR. I enjoy lots of different types of food, but I would have to say pizza because you can do so much with pizza. Classic pizza, veggie pizza, breakfast pizza, BBQ pizza, desert pizza, etc. 🙂

Favorite person or people?
– My husband, he is my best friend!

All time favorite knitting or crochet project?
– So far, my new design the 'Wearable Blanket Cardi' has been my favorite! I wear it every day and it worked up so quickly that I didn't get bored while making it.

 Favorite holiday memory?
– Each year for family Christmas gifts, my mom would take my two younger brothers and I to the dollar store so us kids could get each other gifts. We would have so much fun shopping for each other and then wrapping our gifts when we got home. We would always open these presents on Christmas Eve. Definitely a tradition I want to start with my own kids when they are older!
xx, Kati