Bonjour folks, and welcome to the first post of the series! The first maker we're going to meet is Ashley from Toasty Tribe Handmades, who is such a power house and so full of talent! I truly admire her creativity and she's the sweetest person you can imagine. From the beautiful products to the earthy tones of her Instagram, her brand is serious maker goals. You can find straight to her Instagram by clicking the pictures and why am I still chatting, let's get to know her better!
The basics

Name: Ashley Heinen
Home town: I was born in Camp Pendelton California, grew up in Markesan Wisconsin, moved back to Cali for a while and now live in Fond Du Lac Wisconsin.
Instagram: Toasty Tribe Handmades
Website/Etsy: Click here to Etsy Shop!
Describe your business in a few words: I own a knitwear accessory and design company called Toasty Tribe. Knitting is an empowering activity that helps people to create things with their own two hands. My goal is to further empower women to hone their skills with designs that they will truly love and cherish for a lifetime.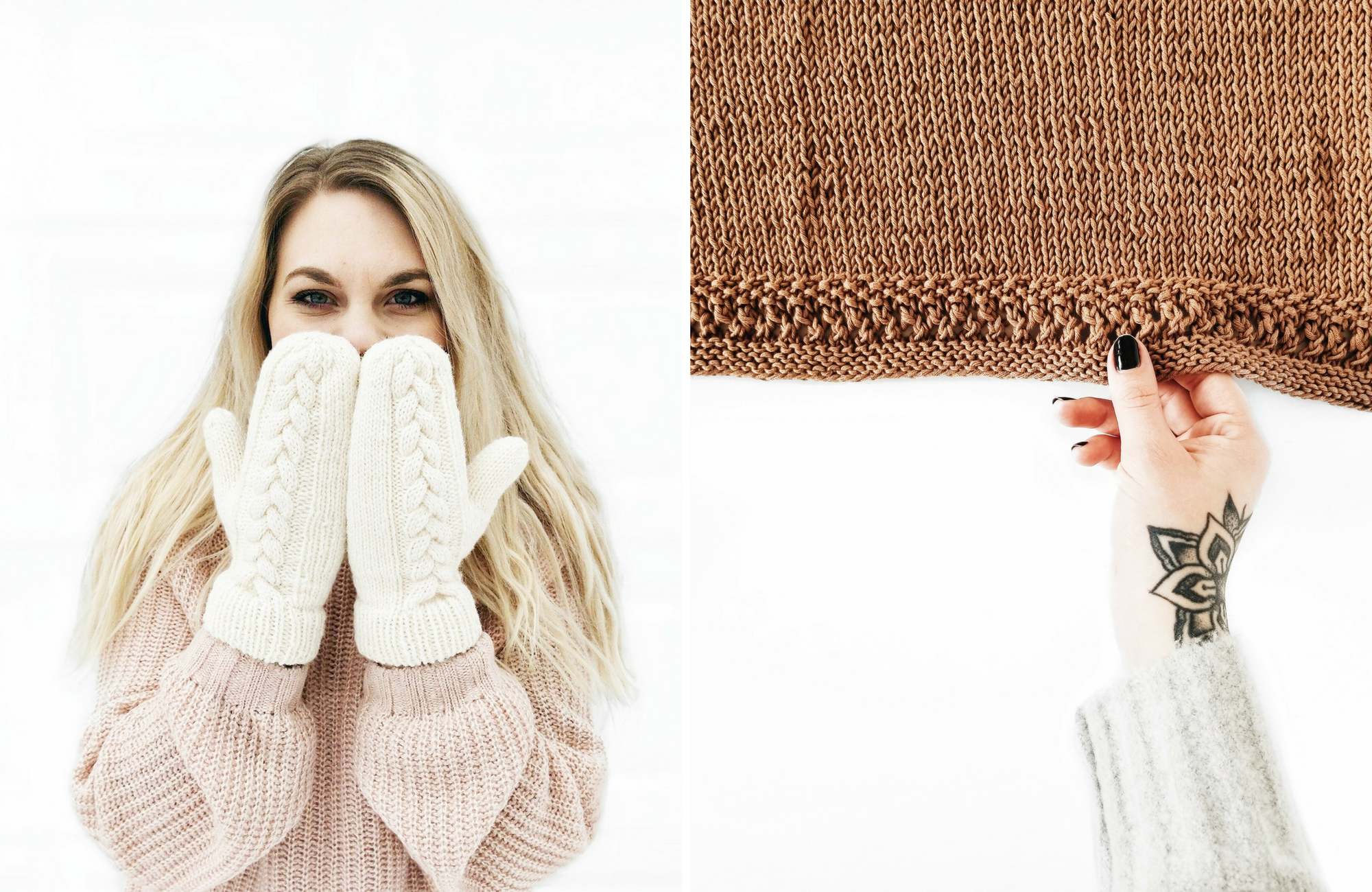 10 questions

1. What's your favorite 90's jam?
– I believe I can fly by R. Kelly…Space Jam anyone? Or anything Britney Spears really!!

2. What were you like in high school?
– Oh gosh…Lets just say High School was not the best time of my life. Drama, puberty, stupid boys, homework. No thank you!! Haha. I loved my choir and photography classes but that is about it. I also went through an awful tanning phase and ended up some weird shade of brown/ orange. Lets just say I'm glad that's over!

3. How many times does it take for you to listen to a song that you love before you actually hate it instead?
– NEVER!! Im one of those weird people that will listen to the same song every time I get in the car. Also, my 2 year old has us listen to Sweet Dreams by the Eurythmics at least twice a day and I'm still not sick of it!

4. What's your favorite cereal brand?
– Ooo, this is a tough one. But right now I would have to say Lucky Charms and Honeycomb.

5. What life advice would you give to your 10-year-old self?
– I'm not sure how vulnerable I want to get but I would say, "You are beautiful and so so loved. Just because someone doesn't like you does NOT mean you are not good enough. You are more than enough! Someday the right man will come along and love you the way you deserve to be loved, wait for him."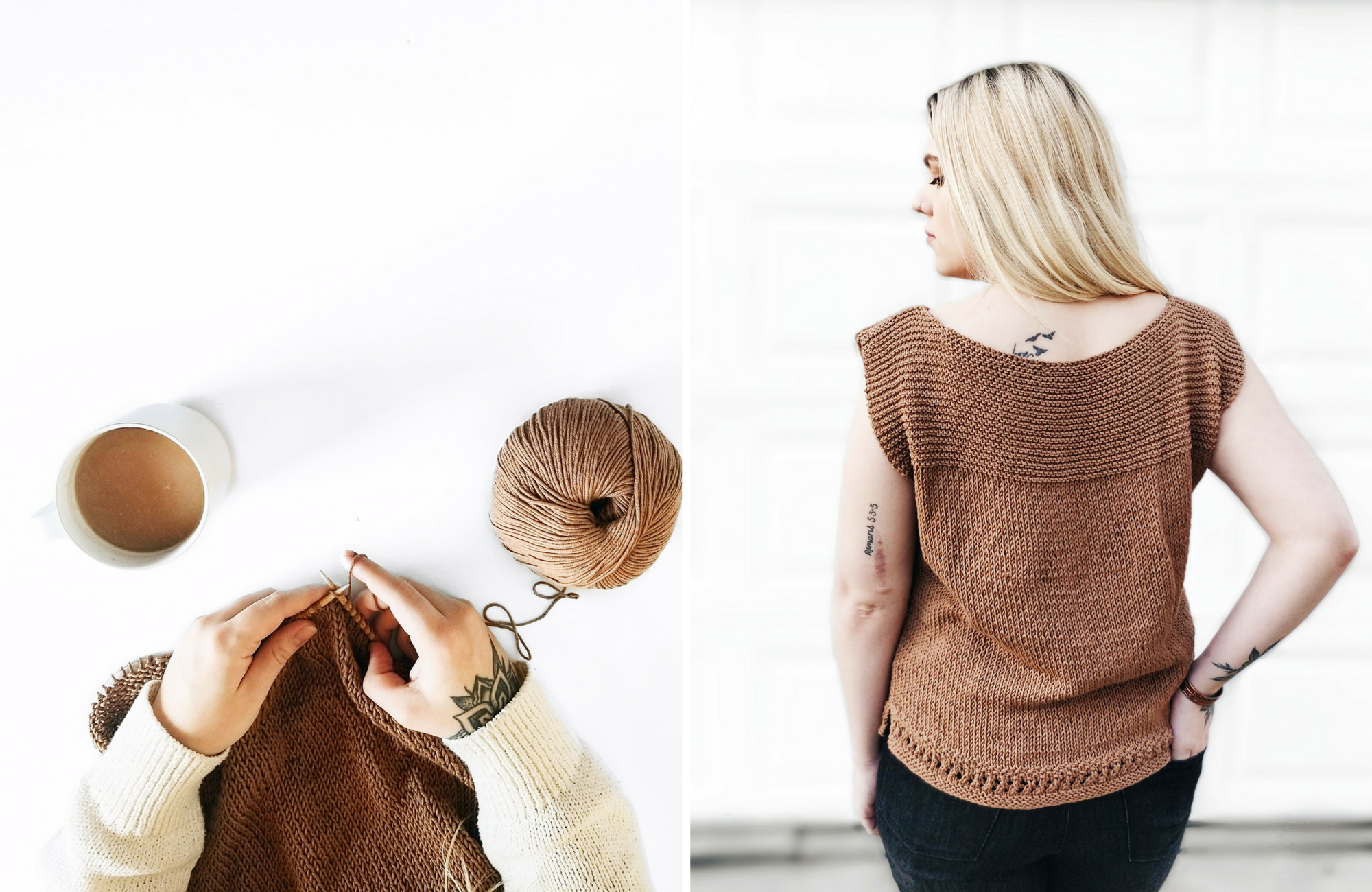 6. If knitting/crocheting didn't exist what would be your go-to hobby?
– Probably photography! Which is great because Instagram sort of lets me be my own little photographer for my feed. Also, does listening to music count as a hobby??

7. Do you have a lot of unfinished knitting/crocheting projects or do you always finish what you're doing before starting a new one?
– Its kind of a toss-up. Sometimes ill find myself drowning in unfinished projects and then other times I am very strict about finishing one thing before I start the next. It mostly depends on how inspired I am. If I love a design Ill finish it right away and focus all my energy on one thing. But If I keep thinking of fun new designs, sometimes I get distracted by the next best thing.

8. If you could only use one yarn for the rest of your life what would that yarn be and why?
– WHYYY? This question is torture. It would have to be something worsted for sure. I feel like worsted is the most versatile weight of yarn. Not too thick, and not too thin. You can use it to make just about anything. And I'd probably settle on Alpaca, because of the squish. That's about as specific as I can get haha!

9. What are your tips for taking good pictures of your knits?
– LIGHTING!! Its all about the lighting. Honestly, it's so difficult and makes the quality look poor if you don't have good natural lighting. And if you're struggling to take cozy looking pictures, just simplify it. Let your work speak for yourself. If you look at my feed, you'll see its very minimalist with a lot of bright white backgrounds. This is mostly because I'm terrible at staging photos. Some people are great at it, but I am not one of those people. Play to your strengths. If you're good at something, then capitalize on that!

10. What has been the biggest and proudest moment of your maker journey so far?
– When I switched from knitting "made to order" items, to designing and writing patterns and people actually purchased my patterns. It may not sound very major, but for me it was huge. Designing is a serious passion, and every pattern order was like a pat on the back from someone telling me that they believed in me. So, THANK YOU to anyone who has ever purchased a pattern from me, it means the world.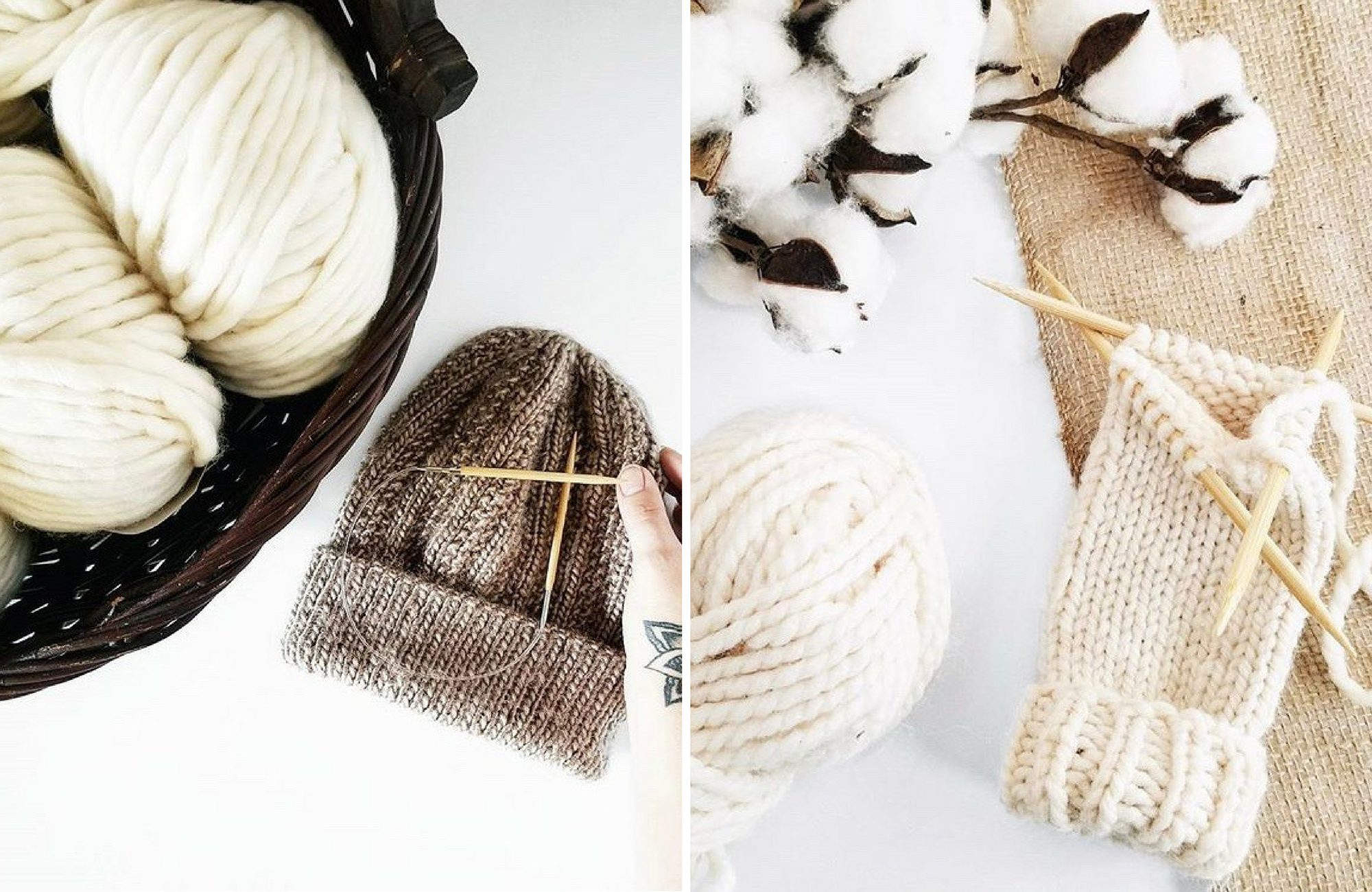 5 favorites

Favorite thing about your home town?
– My favorite thing about the town I grew up in was the bowling alley. It was a super small town and the bus would drop me and other students off at the bowling alley after school so that we could bowl for a few hours. It was so much fun! And my highest game is a 250!
 – My favorite thing about California is the smell of the ocean near the beach, and the coffee shops. They have the cutest coffee shops.
 – My favorite thing about Fond Du Lac, the town I live in now is the bike trails. They have some really fun trails that go all around town and its so much fun to go on family bike rides in the summer. Oh and our local yarn store is pretty awesome!
Favorite food?
– Mini KitKats. I'm not sure if this qualifies as food but they are my absolute favorite. It takes so much self-control for me not to finish the entire bag all at once. If I have to pick a real food it would be potatoes. Any kind. French fries, mashed potatoes, cheesy potatoes, breakfast potatoes, just all potatoes. I clearly do not have a very healthy diet, haha!

Favorite person or people?
– My Husband. This is gonna sound so cheesy but its hard for me to even come up with the words to describe how much he means to me. He is my best friend, my biggest supporter, and he always knows how to make me laugh. I just love him so much and he is my favorite human.

All time favorite knitting or crochet project?
– Ahh, some of these questions are so difficult!! I love knitting mittens, they are so much fun and they work up fairly fast! But I'm also learning to love knitting sweaters. They clearly take much longer than a pair of mittens, but it's so satisfying to be able to wear the final product. Sweaters are for sure a labor of love.

Favorite holiday memory?
– One year my hubby and I road tripped all the way from California back to Wisconsin to spend Christmas with our families. It was a long drive but we had so much fun, and we got to see some beautiful sights driving across the US. Plus who doesn't love some good road trip music??
xx, Kati