Happy end of April folks, ahh I can already feel the summer! In today's post we'll get to know Lisa from Purlmore a little better, she is such a sweet girl and aside from our passion to knitting we're also deeply in love with coffee and all things Finnish (yaaass girl). Seeing her colorful pics on my feed always makes me extremely happy and her beanie skills are to die for. Keep on reading to find out more about Lisa's sweet personality and click your way straight to her Instagram from the pictures!
The basics

Name: Lisa
Home town: Vienna
Instagram: Purlmore
Describe your business in a few words: No business (yet), just a very passionate knitter who may be turning it into a business eventually (not in the next yrs though, I'm a busy student).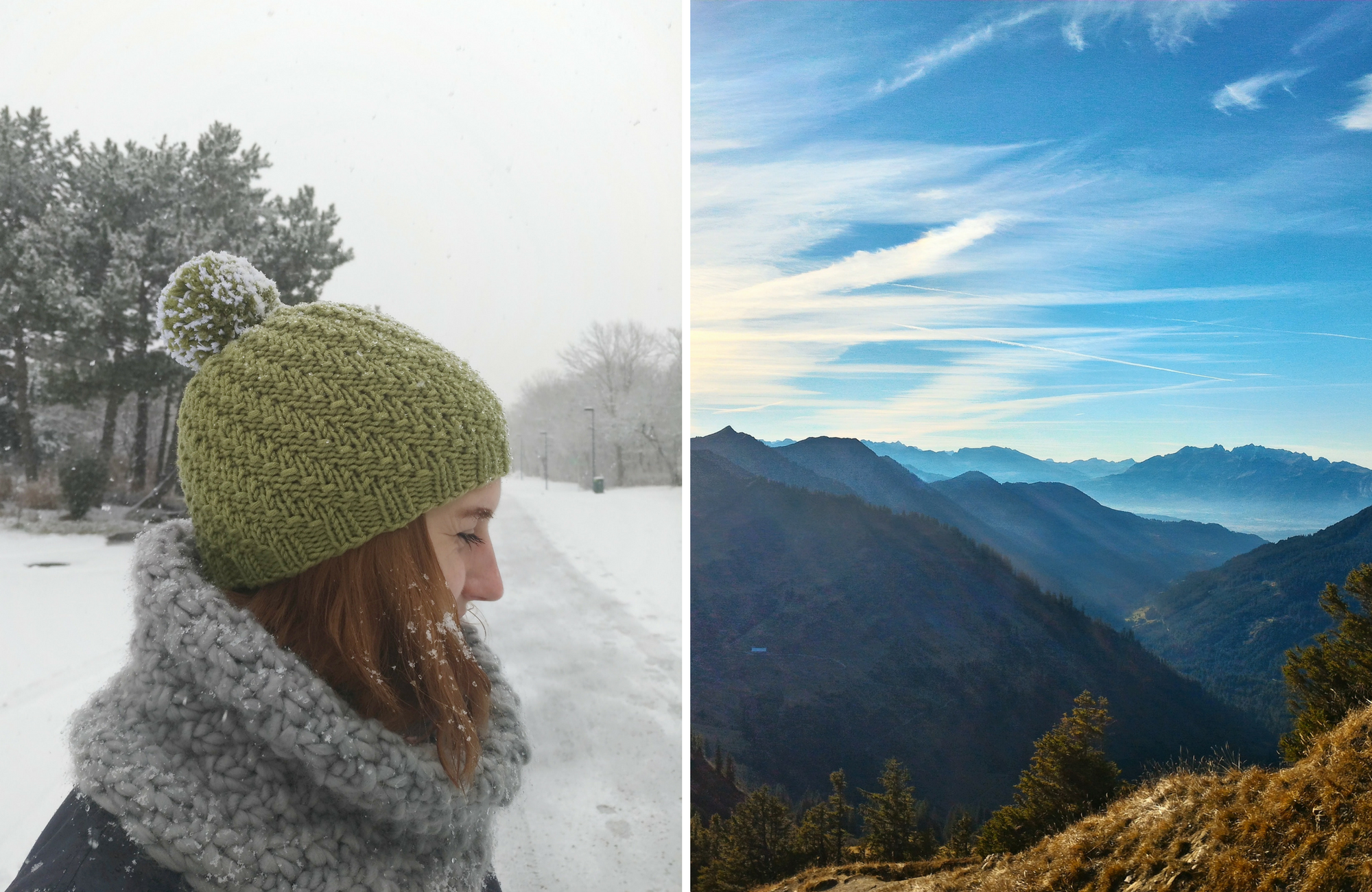 10 questions

1. What's your favorite 90's jam?
– I was all about Christina Aguilera! Until I hit my teenage years and took a turn into Indie Alley.

2. What were you like in high school?
– My friends had called me the "reasonable" one (we were quite a crazy bunch, so at least one of us had to be), I did like to get good grades and help out others. Looking back I also went out a lot in my last two years of school. I was quite a party, hitting the dance floor kinda girl back then. Oh, how times have changed!

3. How many times does it take for you to listen to a song that you love before you actually hate it instead?
– I don't listen to radio, so a song doesn't get ruined for me… I can basically listen to the same song for months until I'm done with it, but that also means that it easily happens that I have no clue about current music or I hear a song for the first time when everyone else is already sick of it.

4. What's your favorite cereal brand?
– Verival, awesome Austrian (and healthy!) cereal

5. What life advice would you give to your 10-year-old self?
– You're doing great! Just don't let the next four years in the new school bother you so much, you won't remember them anyway. And your current best friend you think you're about to lose because of it: Don't worry, you'll still be close in 17 years time!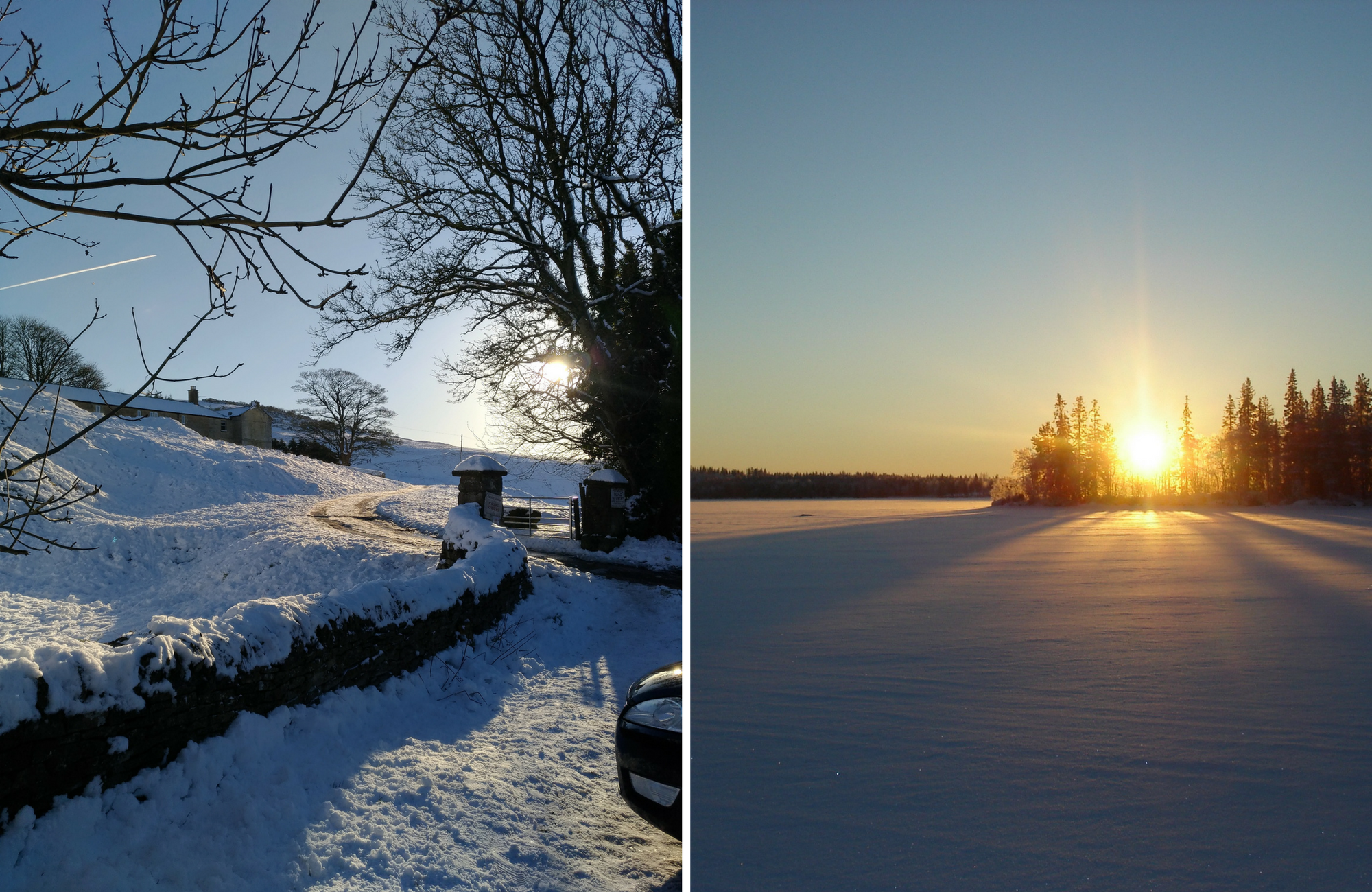 6. If knitting/crocheting didn't exist what would be your go-to hobby?
– Pole Dance, just because that's the second hobby I have. But if I had to choose something I'm not doing at the moment, I think I really would go into drawing maps. It may sound a bit odd, but I really love drawing maps of all kind. From simple "How to get from A to B" to "Funky Map of Europe". I just really love maps!

7. Do you have a lot of unfinished knitting/crocheting projects or do you always finish what you're doing before starting a new one?
– I tend to finish what I cast on, but recently there have been projects showing up unplanned and now I'm sitting in between 3-4 WIPs. Also this year I started doing pattern testing, and those are always spontaneous which I completely love about them.

8. If you could only use one yarn for the rest of your life what would that yarn be and why?
– Oh this is a difficult one, I haven't tested out a lot of different brands yet. But so far I'd probably stick with The Fibre Company. I don't like working with acrylic yarn and appreciate high quality natural fibres.

9. What are your tips for taking good pictures of your knits?
– Google Search is the source of any of my knowledge! I'm still far away where I want to be with my pictures and I'm still figuring out "my thing" but at the moment I kinda just go with it and do my best. But there's two things I can recommend:
First: if you can, plan ahead! I have a very limited amount of time with good lighting in my apartment, so I usually take loads of pictures at once and then spread them over a few days. Meaning, I don't "worry" everyday what to post and what pictures to take and get annoyed with crappy lighting. Yes, it does kinda take out the spontaneous part, but you'll see, it gives you so much more mind space to think about your knitting
Second: Be proud of what you post. Don't just put out content because you feel like you have to. If you feel stuck and without an idea what to post, look back at previous shots you've taken. You'd be surprised on how a picture you didn't like at first, all of sudden sparks interest again (for this one I actually have to give credit to Melissa from @woodsandwool) ️
10. What has been the biggest and proudest moment of your maker journey so far?
– Getting to know other makers. I usually knit at home or on the train, so it doesn't really support me in being social, but this account helped me a lot. I was part of a project with Tanisha from @aboundlesssea, I got to meet Ali from @fordexplorerknits and show her a bit of my city, I've had hugely inspirational chats with Anja from @peonyandthyme, getting my lazy self kicked of the sofa by Meagan from @b.r.crochet and get my exercises in, being crazy knitting ladies who also have a thing for science with Sara from @whatsaraknits and being asked to be on this blog is just another thing for me to truly feel honoured. I have met so many amazingly talented, strong, kind and inspirational human beings in this "knitstagram world" and being part of this community gives me an amazing feeling of being inspired and supported. For this I am so grateful!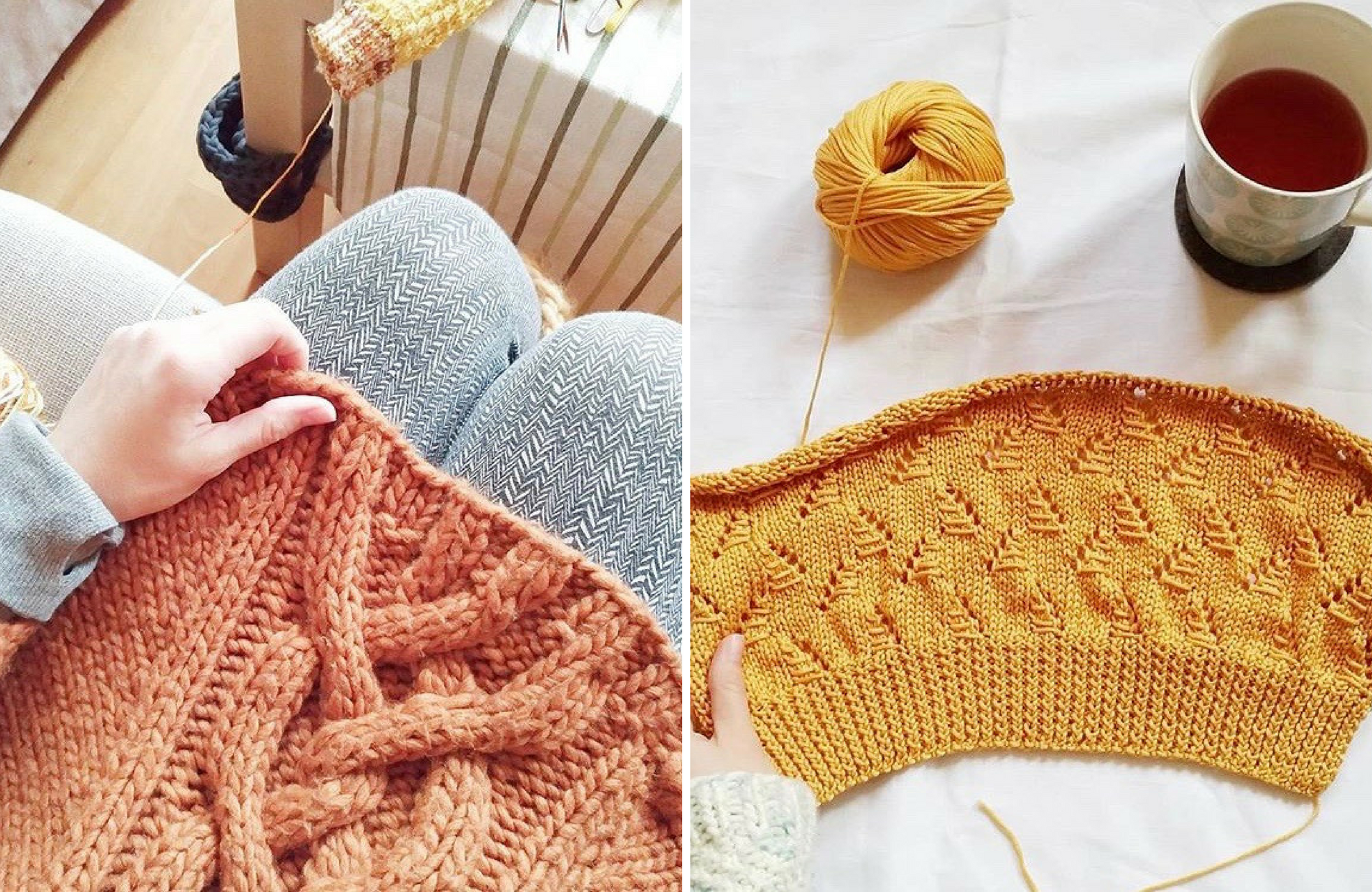 5 favorites

Favorite thing about your home town?
– Its honesty. Vienna is a beautiful city with friendly people. But they are not shy in showing their opinions (mostly in a sarcastic and slightly passive aggressive way ). It's based on giving and receiving, if you're polite, they'll be polite. If you're a pain in the ass, they will let you know that you are (often in the most hilarious passive aggressive way, oh I truly love this city's humor). Be respectful and you have the most amazing time here!
Favorite food?
– This list could be long, but it's pretty much anything my husband cooks (kitchen is his territory), from something completely new we both haven't tried before to never-getting-boring-comfort-food. But the best comfort food is bread. Simple, home-baked bread. It is amazing how only water, flour and a bit of salt can create something so delicious.

Favorite person or people?
– My husband. He is my person, my best friend. The person who makes me wanna be the best version of myself and who loves me even when I'm at my worst. Six years ago he put my life into teamplayer mode and I am grateful for this every single day.

All time favorite knitting or crochet project?
– Hats, but I have enough now. So I need something new! Maybe mittens to go with all of my hats? No, seriously. I don't really have a to go to project (yet). I am a full-time student and knit what I feel like knitting or what my wardrobe lacks (currently a gold-yellow summer sweater is in the making).

Favorite holiday memory?
As a child: Finland. Two times. Kuusamo in winter (-30℃ and dog sledging over frozen lakes) and Helsinki in late summer (surprisingly warm +15℃ and pure sunshine while walking around Suomenlinna).
As an adult: Road trip through Germany. This does not sound exciting at all, but driving over 3500km and hitting 23 cities in 13 days while sleeping in the car definitely does! It was a cheap way of testing ourselves on our road-trip-compatibility and now we can plan even better and greater trips once we are able to take the time off again.
xx, Kati