For me, 2020 started in the best possible way – my little sister had flown in from Finland and we got to spend New Year's together! This included lots of food, many cups of coffee/tea, watching Trolls and crying, and barely staying awake until midnight on New Year's Eve! Living abroad has definitely made me appreciate my family and friends even more, and seeing them always feel extra special. And it's not like Finland and France are on the opposite ends of the world either!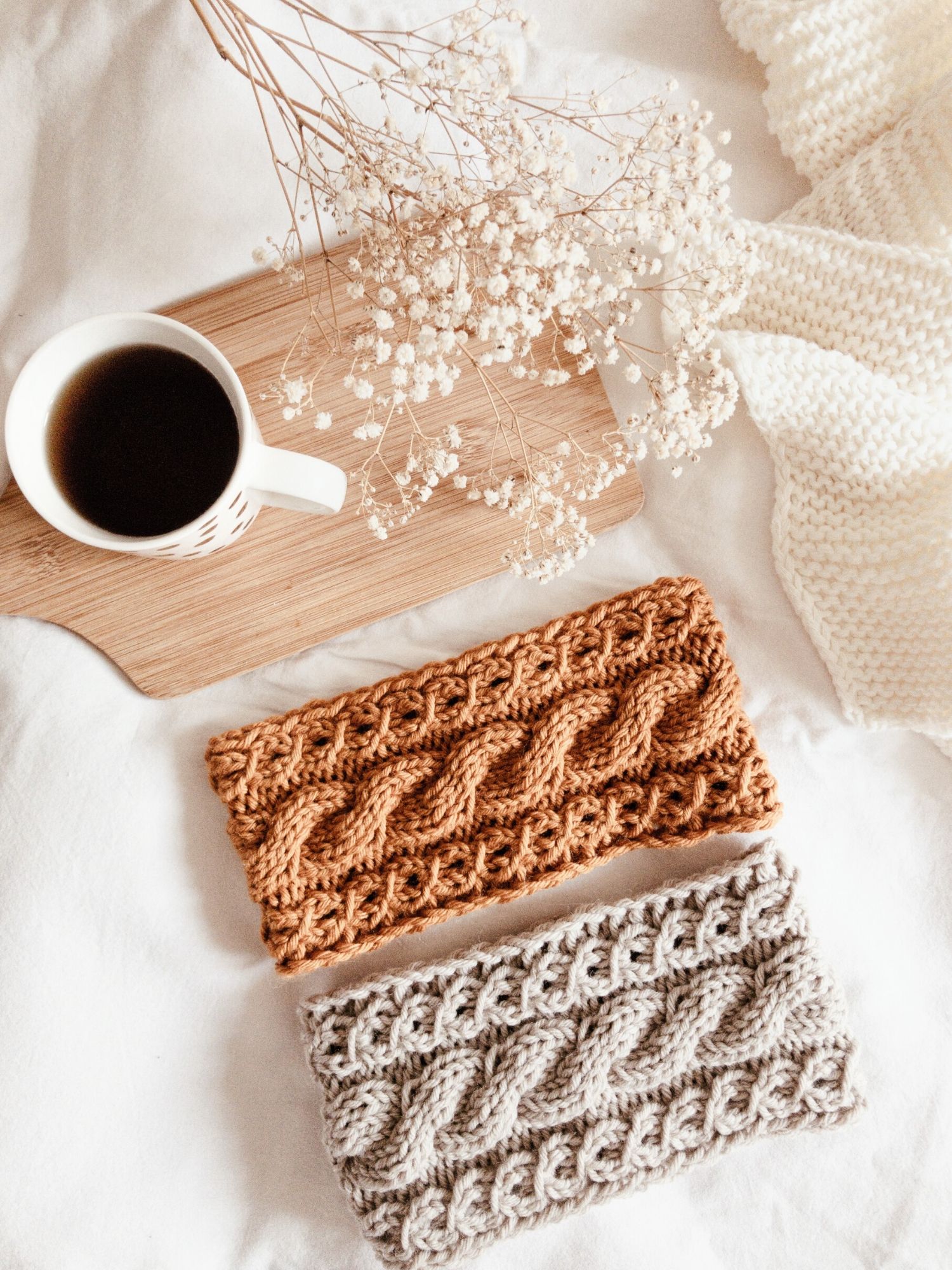 When it comes to patterns, I'm planning on making 2020 my year. I published the Kielo Headband pattern last weekend, and the Kielo Socks will be next on the line (I'm talking in 1 week and 2 days)! The Kielo Socks definitely feel like my baby – I've been writing the pattern for the past 6 months and I'm beyond happy for all the feedback I've been getting from my testers. All the hard work, hesitation, and wanting to make the pattern as perfect as possible seem to have paid off and I'm so proud to be publishing my very first wearable sock pattern with a full knitting support to share my best sock tips with all of you! I've realized that when it comes to patterns, wanting to make everything perfect is often holding me back – I read and then reread a pattern 19480198 times before even being able to send it out to testers juuuuuuust to make sure every single thing is beyond perfect. One of my projects for 2020 is to let go of this, and know when to just do things instead of not doing anything because I'm scared there's a typo or a stitch count mistake somewhere!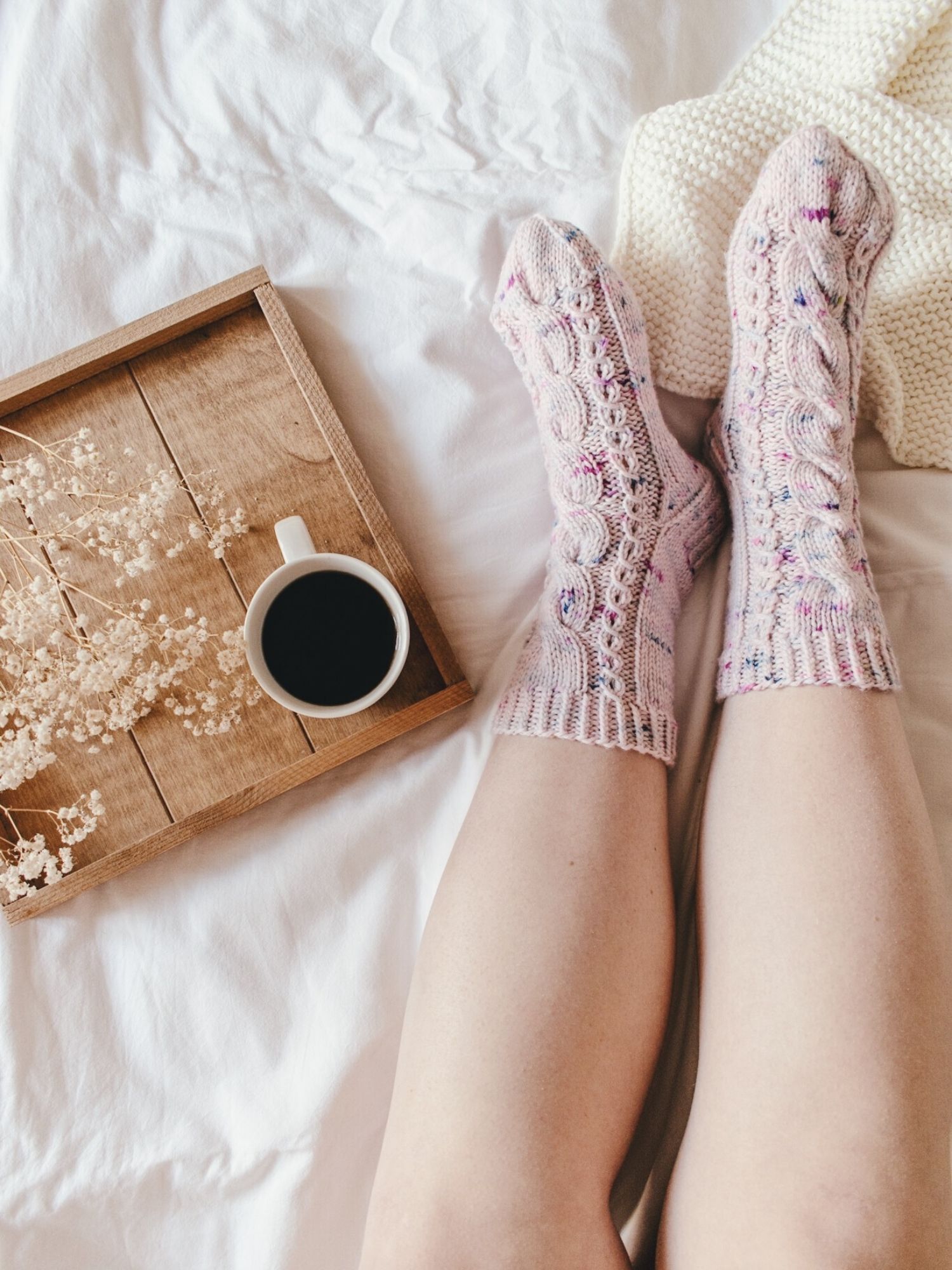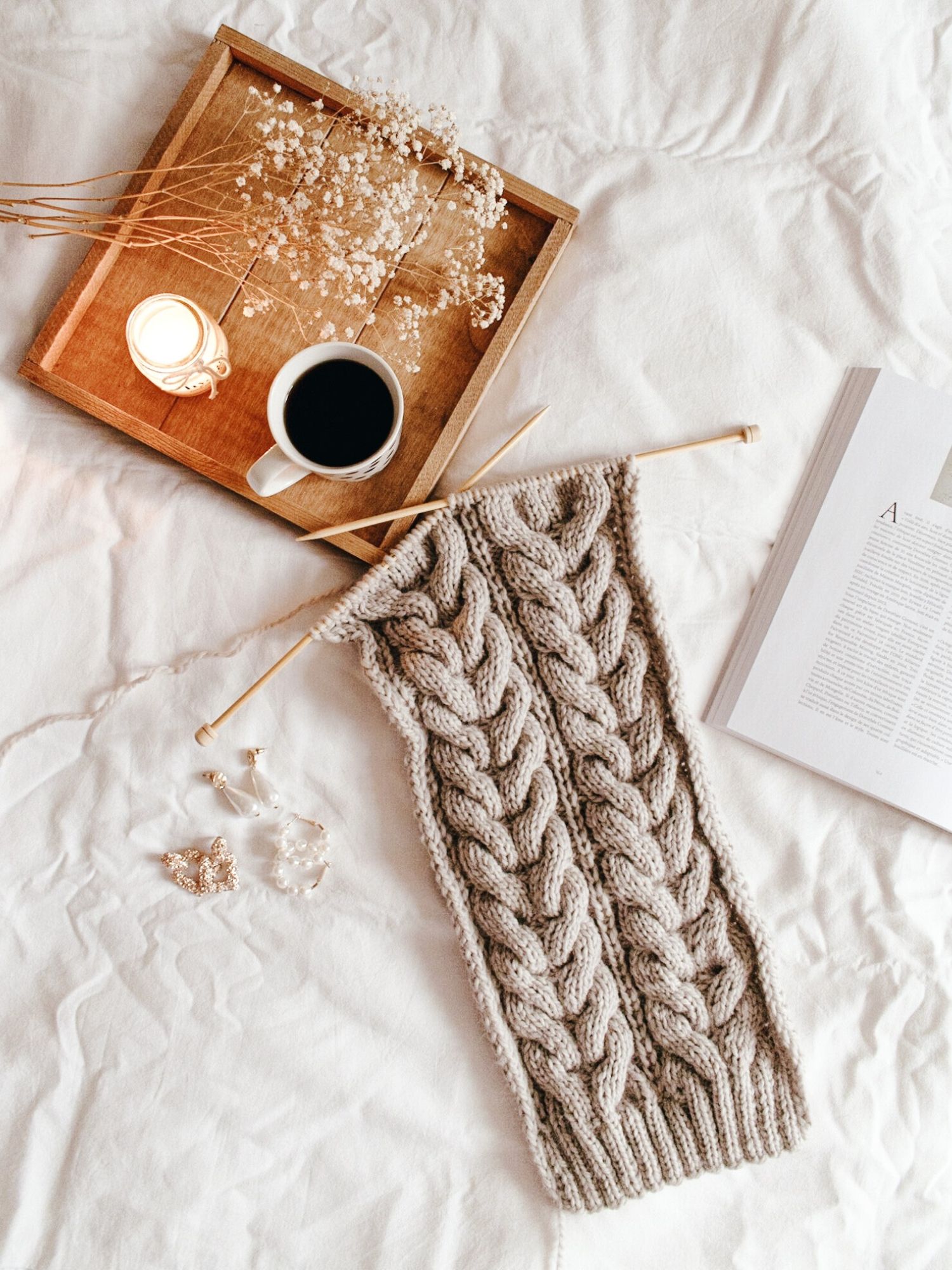 Other designs that are already well under works are the Hilla Scarf and Vieno Mittens! The Hilla Scarf is a long term commitment type of project at least in my world as it takes a lot more time to finish than a beanie, and also uses a lot more yarn. But let me tell you, it's such a fun & squishy project to knit up! It was my go-to procrastination project during finals, and if you're willing to sit down and knit for hours at a time it won't take you that long to finish. And the squish is unbelievable (you heard it here first)!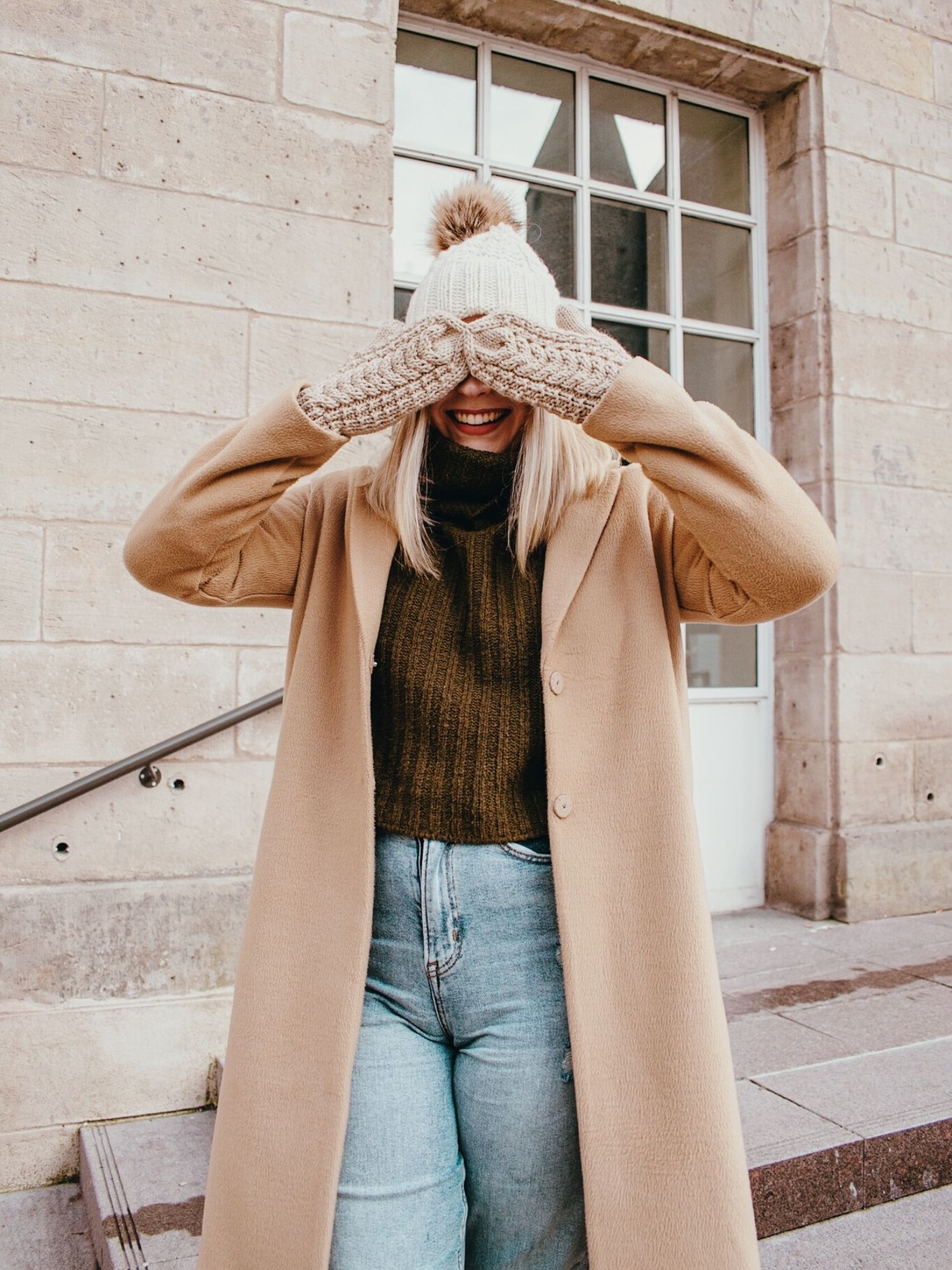 When it comes to the The Vieno Mittens, they are definitely a cable & hurdle stitch dream just like the Vieno Beanie – I'm so into matching sets I don't think there's any stopping this train! I love knitting and wearing mitts, and I love that they're a quick knit that you can even knit as a side project in the middle of longer projects (because the feeling of finishing a project is the thing that keeps us all going).
Aside from knits, 2020 feels like the older sibling of 2019 that has a way better idea of how to manage this thing called life. I remember last year at this time feeling overwhelmed about having acne, being scared of failing my first semester of studies, missing home, and all in all just not being in an ideal state of mind. I feel like living abroad over these past two and a half years has taught me so much and this time has changed me as a person in ways I can't possible put into words. Januaries are often the toughest months of the year with all the rain, darkness and days that feel like nights, but moving towards the spring I feel happy, motivated and determined. I even meal prepped a few days last week, and me & B plan on starting to get back to the gym, so it's definitely a year of opportunities!
xx, Kati