// Pattern update: All my previously free patterns have moved to my Etsy shop where they can now be purchased as PDF's! I felt like it was time to start growing my business and giving more credit to my designs and hard work. So I hope you find your way to my shop and thank you for all the love and support you guys have shown me so far on my maker journey! //
Suomenkielinen neuleohje nyt saatavilla, klikkaa tästä Etsyyn!
Hi everyone, I've missed you guys SOOO much and man does it feel good to be back writing and sharing a new pattern! It's been a while and after a busy autumn I'm so glad to have been able to design yet another cable beanie – this time using both medium and bulky weight yarn! So without further ado, let me introduce to you The Hilla Beanie. Hilla is one of the Finnish words for cloudberry which was definitely one of my favorite berries while growing up (and still is!) and I have a bunch of wonderful memories of picking them up with my grandmother. Also, a little fun fact: Hilla is a first name, just like Onni and Aava (if you haven't yet, check out my other patterns Aava Beanie,  Onni Beanie and the matching Onni Mittens!) so I guess I'll just keep giving my beanies actual names!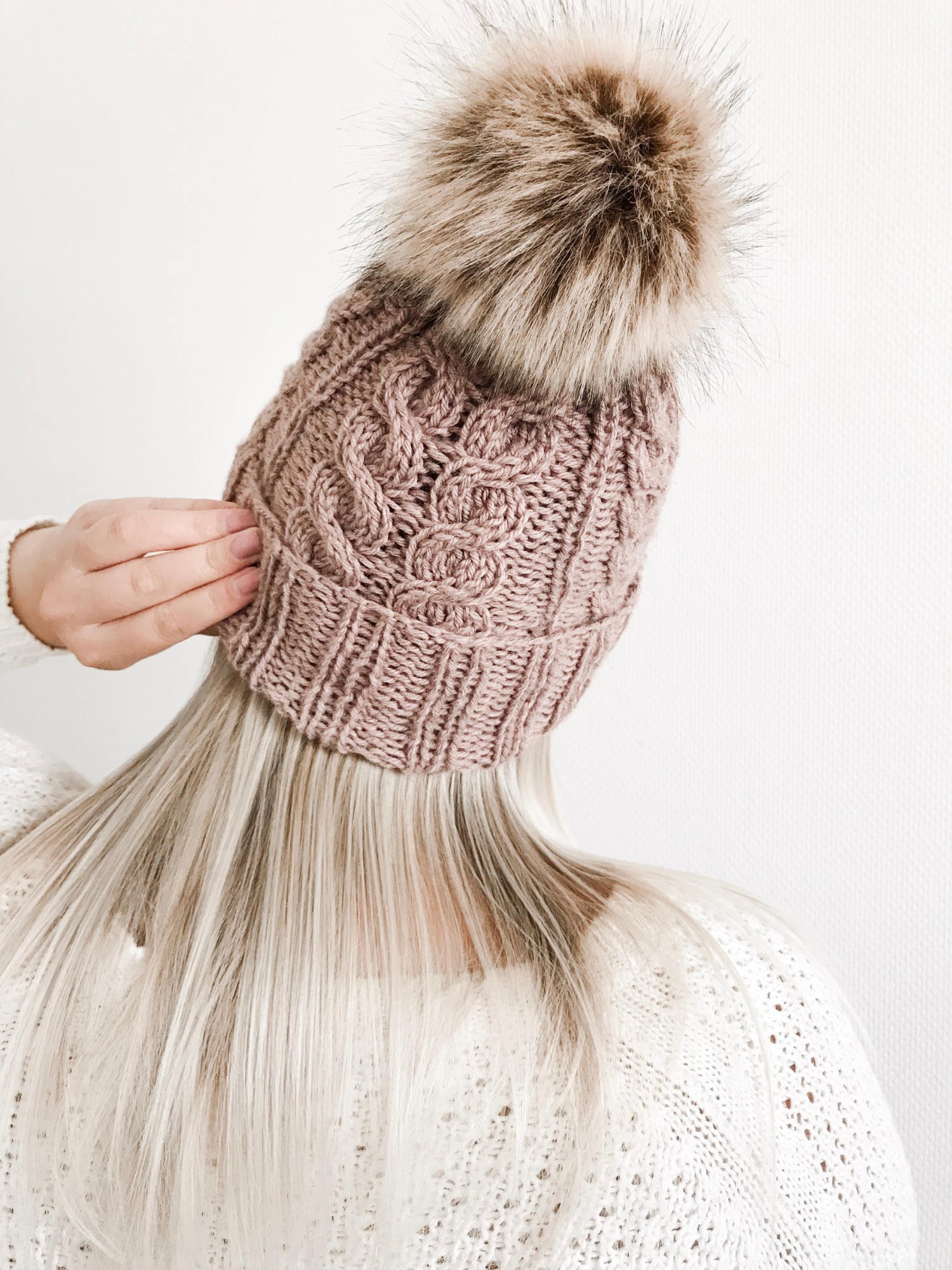 But anyway, back to today's beanie! This classic cable beanie is an intermediate design combining two types of cables, and the pattern includes instructions for both medium and bulky weight yarn. I'm usually a bulky yarn girl, so this was definitely the perfect project to change things up a little! In the pattern you'll find full written instructions on how to knit the beanie from start to finish. Once you get through the double brim it only takes you 6 cable turns + the decreases and voilà, your beanie will be all ready to go!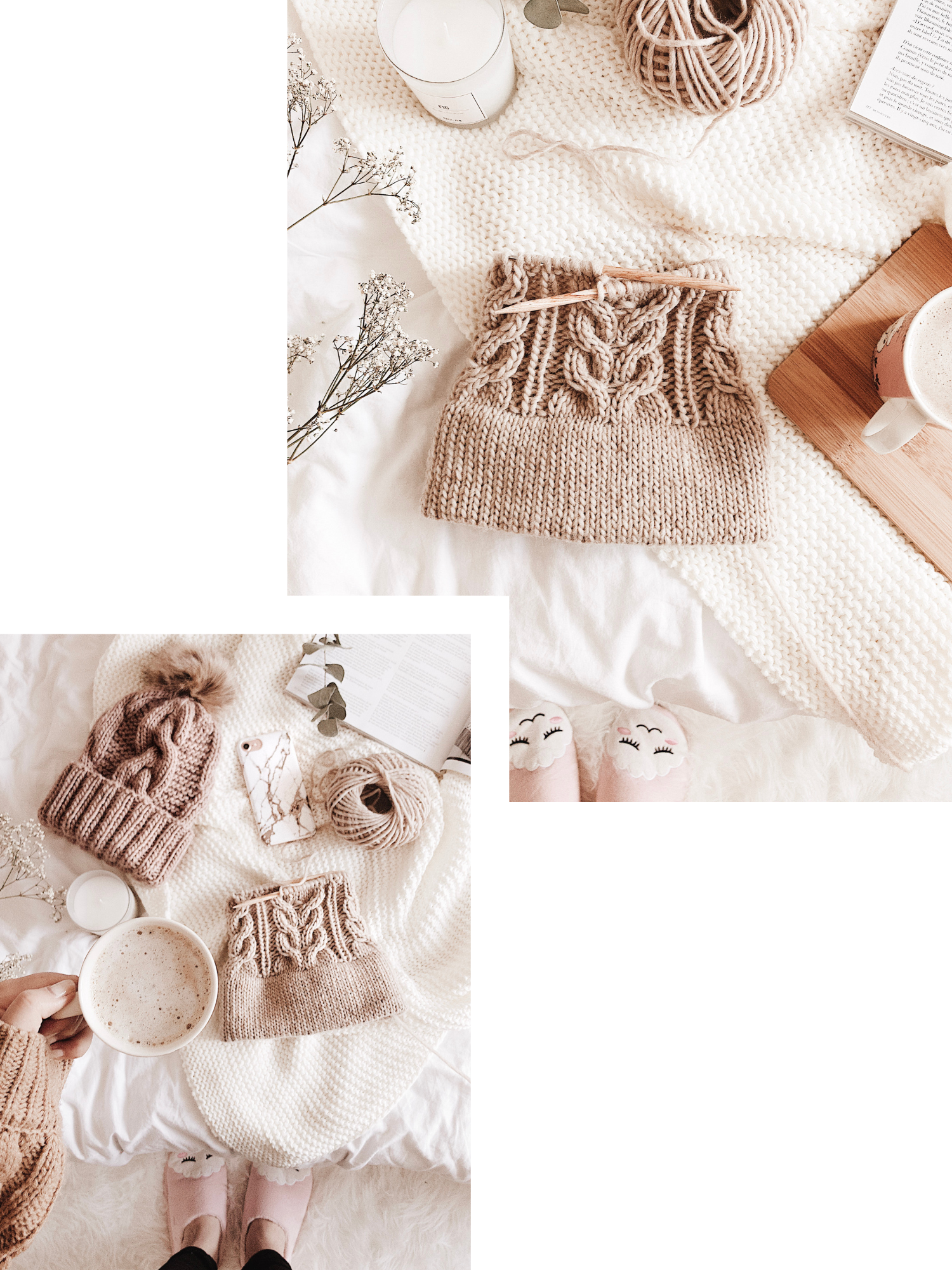 If at any point you have any questions don't hesitate to leave a comment on this post or send me an email at kati@katimaaria.com!
Also if you share a picture of the beanie on Instagram, please tag me @katimaariaknits and use the hashtag #hillabeanie – I can't wait to see your designs! You may also sell the finished product but please give credit to the designer.
Find the pattern on Etsy by clicking here!
Add this pattern to your Ravelry library by clicking here!
So get your yarn and needles ready and happy knitting!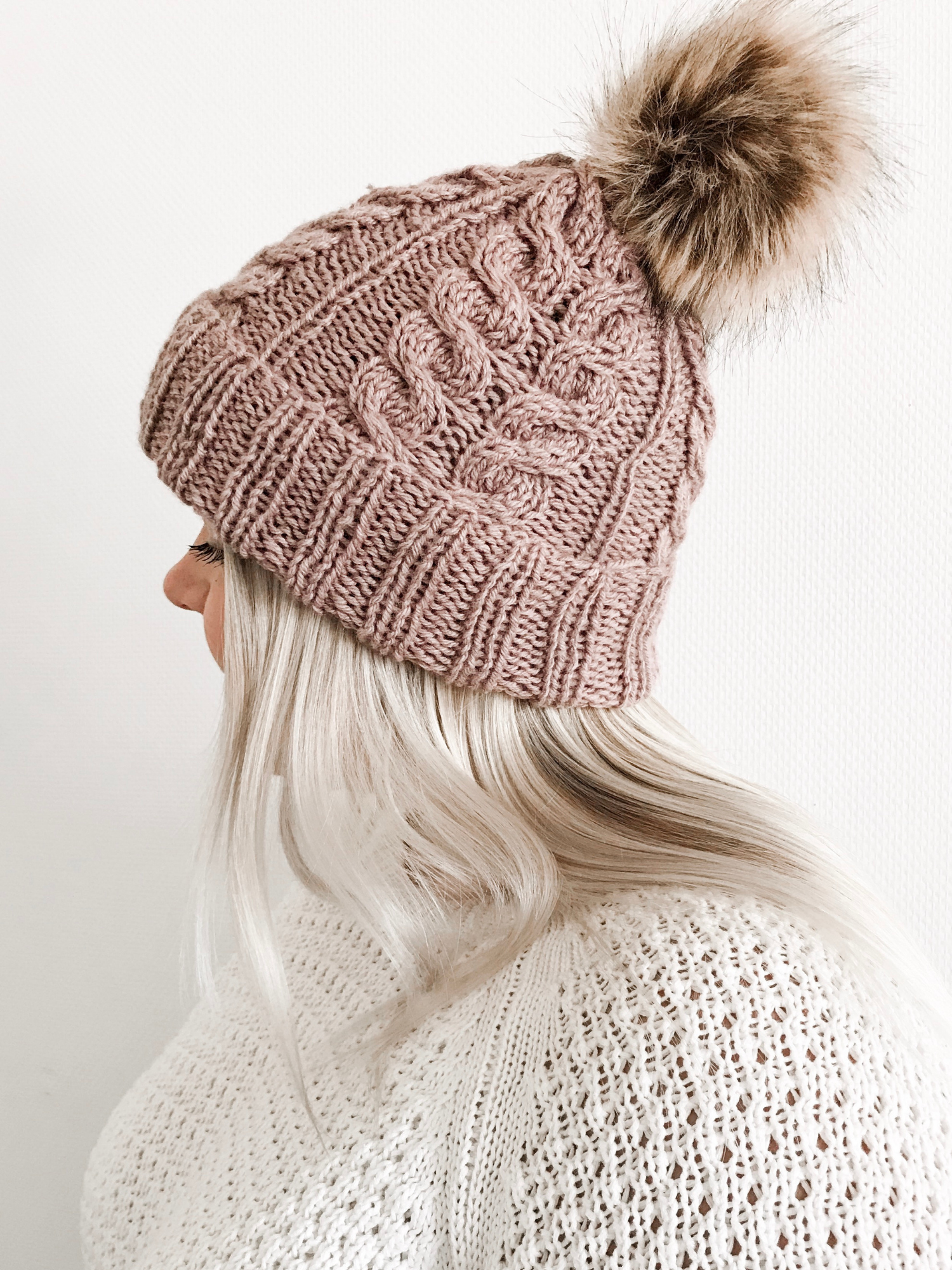 Bulky version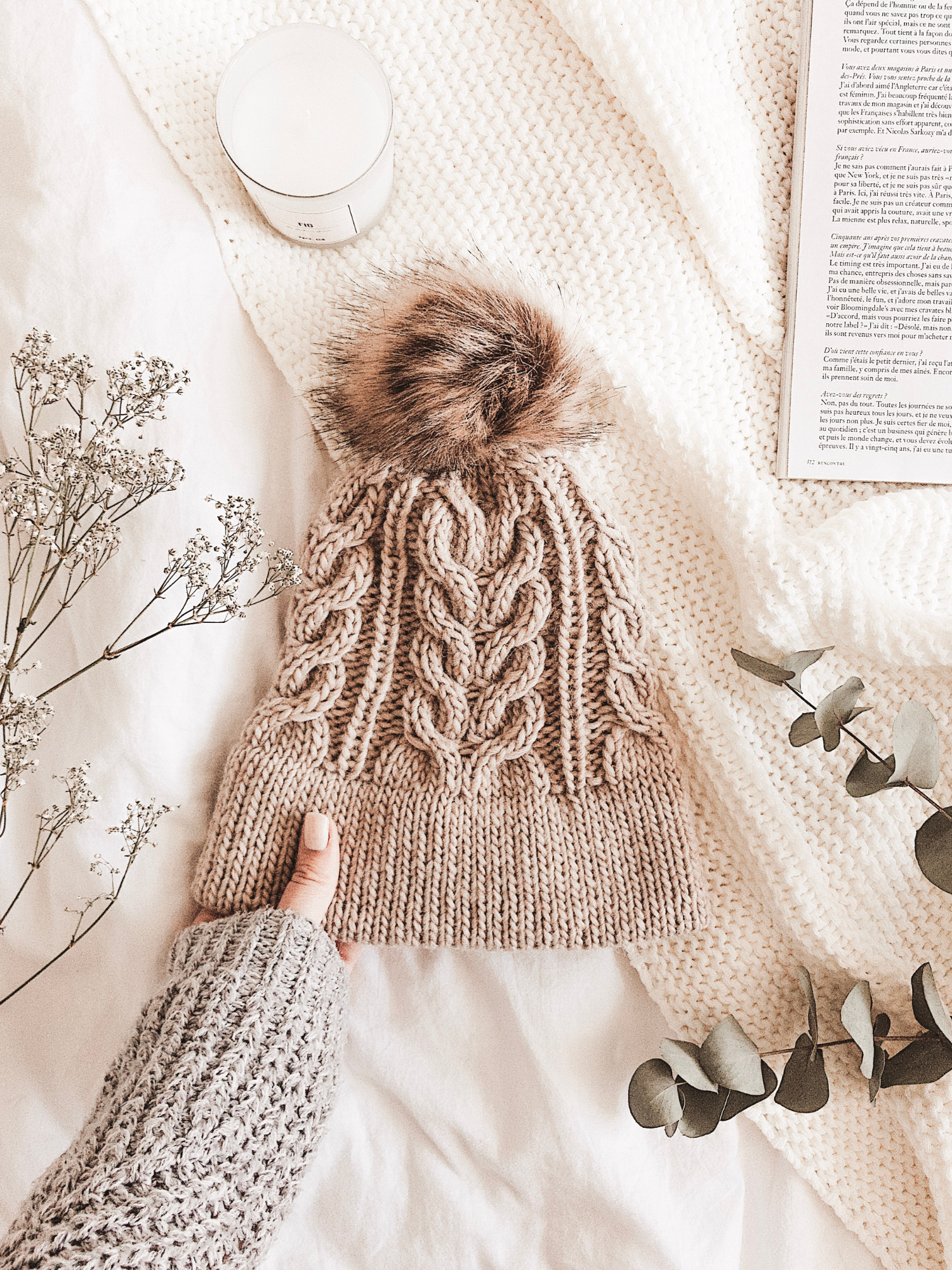 I've found that this pattern can, with just a few tweaks, also be knit with a bulkier (#5) yarn – it makes the hat a little slouchier and thicker, just perfect for those cold winter days!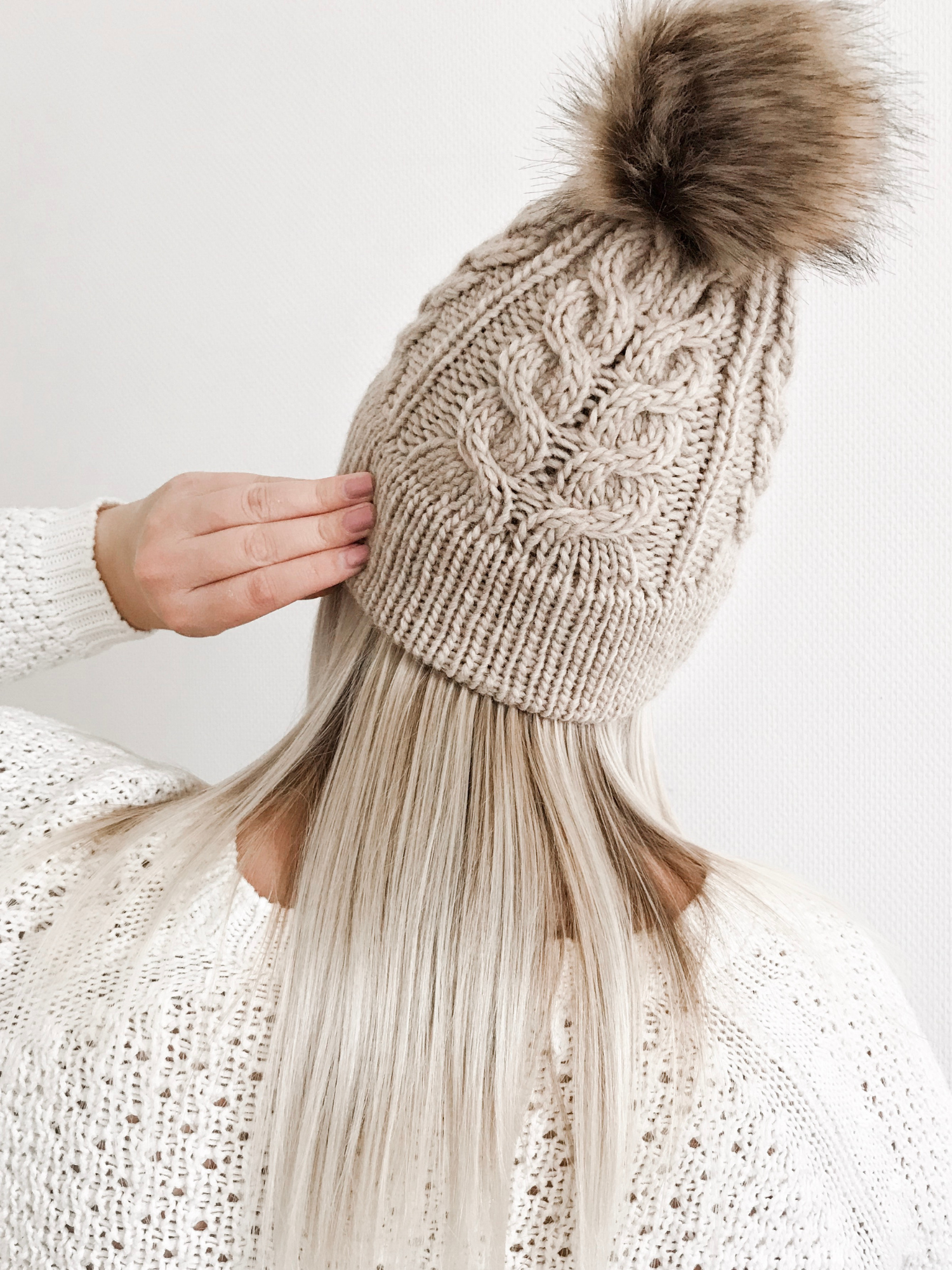 xx, Kati