Want to make your own Tuomi Socks? Grab the pattern here!
Hi friends! I've been keeping busy with patterns this week and it's actually the first time I'm publishing two patterns in one week! On Wednesday, I launched the Tuomi Beanie pattern, and now it's time for the matching socks: meet the Tuomi Socks!
These cable & lace socks call for medium weight (category 4) yarn, 4mm/US 6 needles and a few hours of your favorite show/podcast/movie/you name it!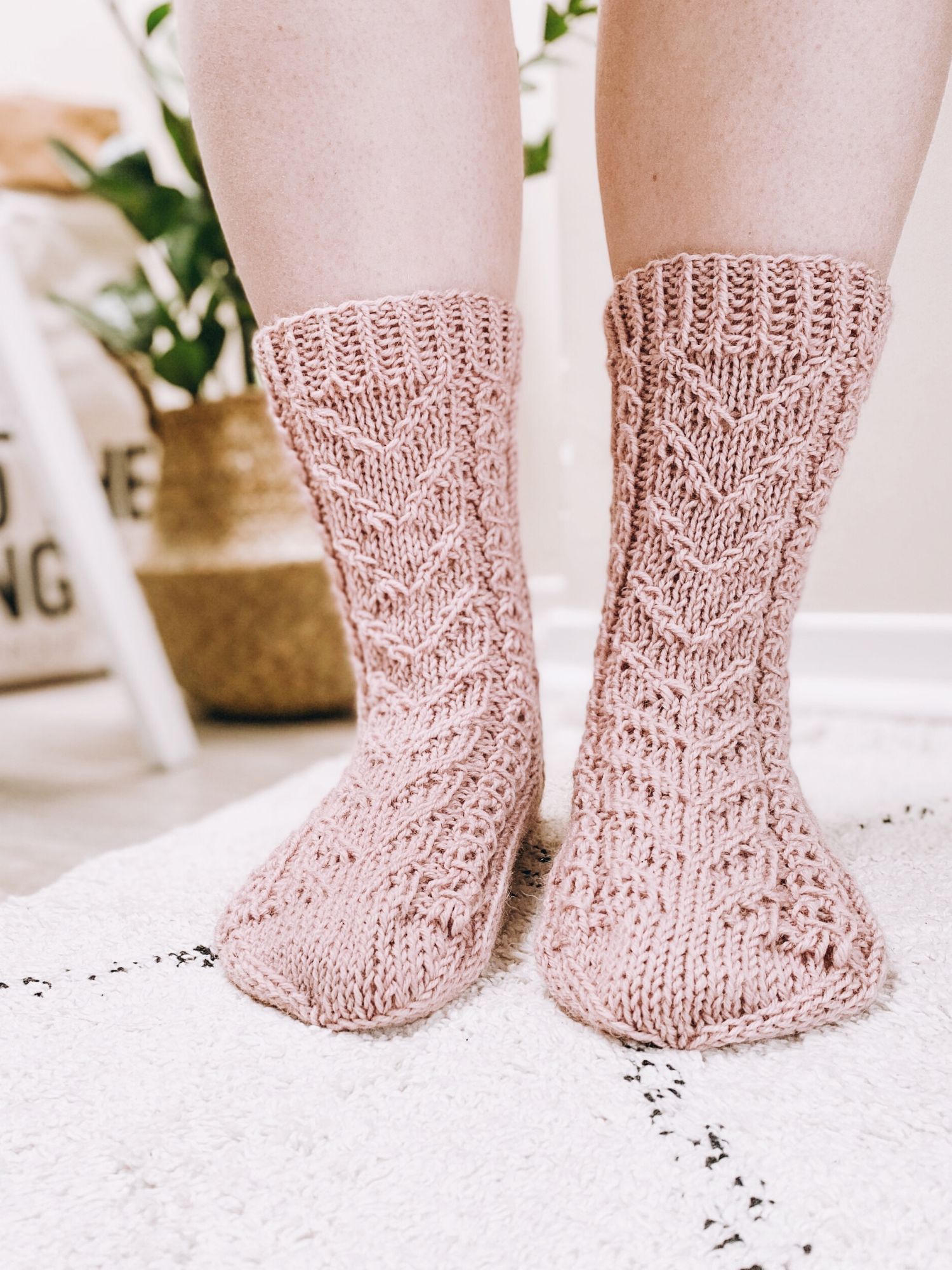 Like the Kielo Socks, this sock pattern also comes with a 16-page knitting support full of tutorial pictures to guide you through every step of the socks. So if you've never knit socks before, maybe now's the perfect time? (writer's note: it's always the perfect time for a new pair of socks!)
Ever since my grandma taught me how to knit socks, I've loved making them. Before publishing my first sock pattern, I went through hours and hours of creating the perfect formula for a hole-free sock that made sense both in writing and in pictures (trust me, this is often way more complicated than it sounds). Personally my first pairs of socks were total disasters full of holes (+ like sweat and tears) so every time I see someone make their very first pair of socks using my patterns and knitting supports my heart melts juuuust a little. I know the heel can be a little intimidating, which is exactly why I totally got you covered with tutorial pictures + emotional support, if needed!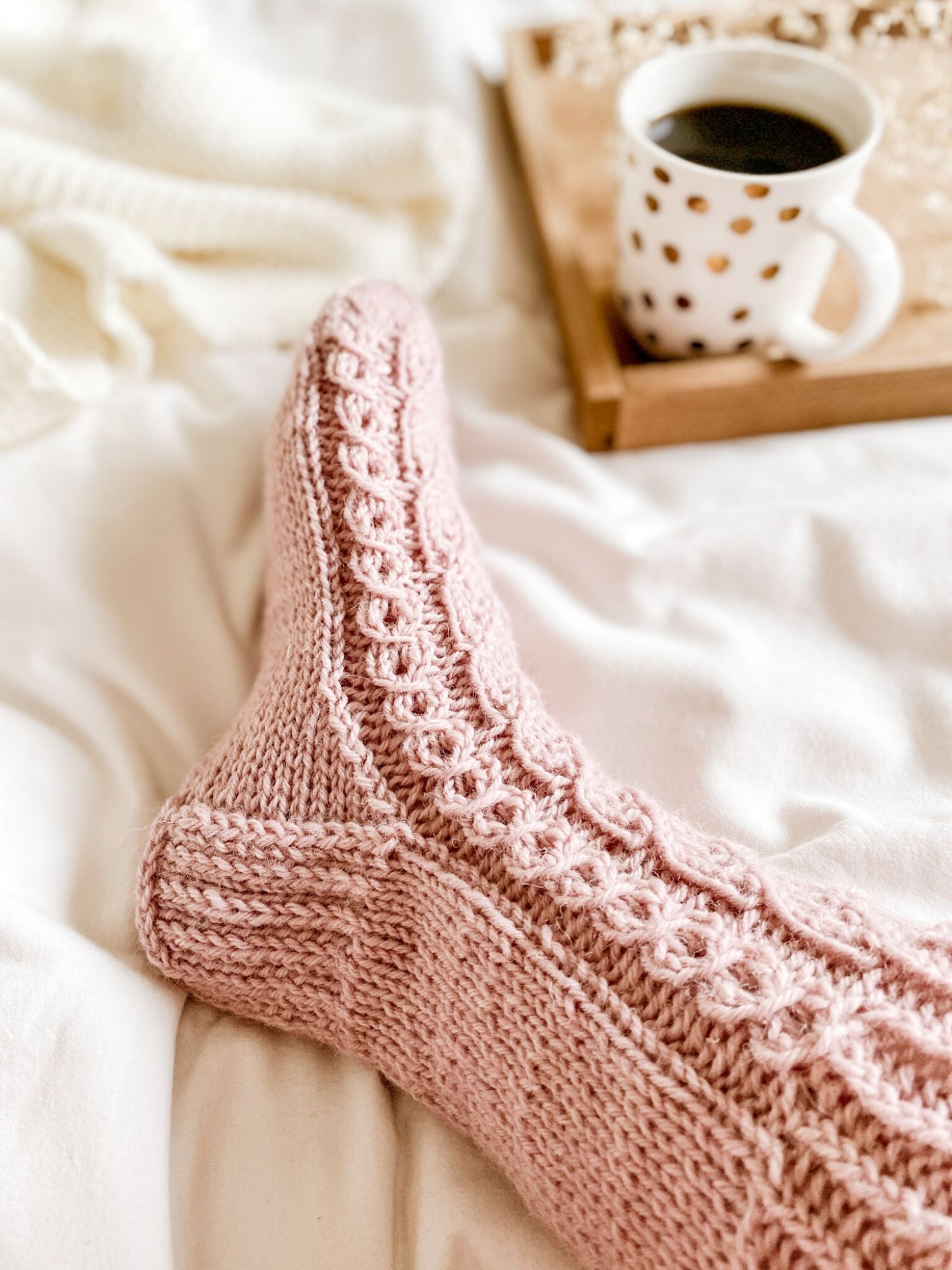 In other news, it's day 6 of staying home and our snack cabinet is still full, the mouse in our kitchen seems to have changed locations and I went live on Instagram with a maker friend yesterday for the first time ever! And I also made a giant AlpaWAK to whom I'll be dedicating an entire post.
Happy Saturday, stay healthy & take care of yourselves and your loved ones!