Want to make your own Kielo Mittens? Head over to my Etsy shop where you can buy the pattern!
This pattern comes with a knitting support full of tutorial pictures to guide you through your project!
Hi everyone! My mind has been all about beanies for the past I don't even know how long, so when I got the idea to turn the Kielo Beanie into a matching pair of mittens I was BEYOND EXCITED! After a few trials and errors I finally found the perfect stitch count that still gave enough space for the lace and cable details, and ever since I haven't really been able to stop knitting (I think I'm at 4 finished pairs now). So darn addictive!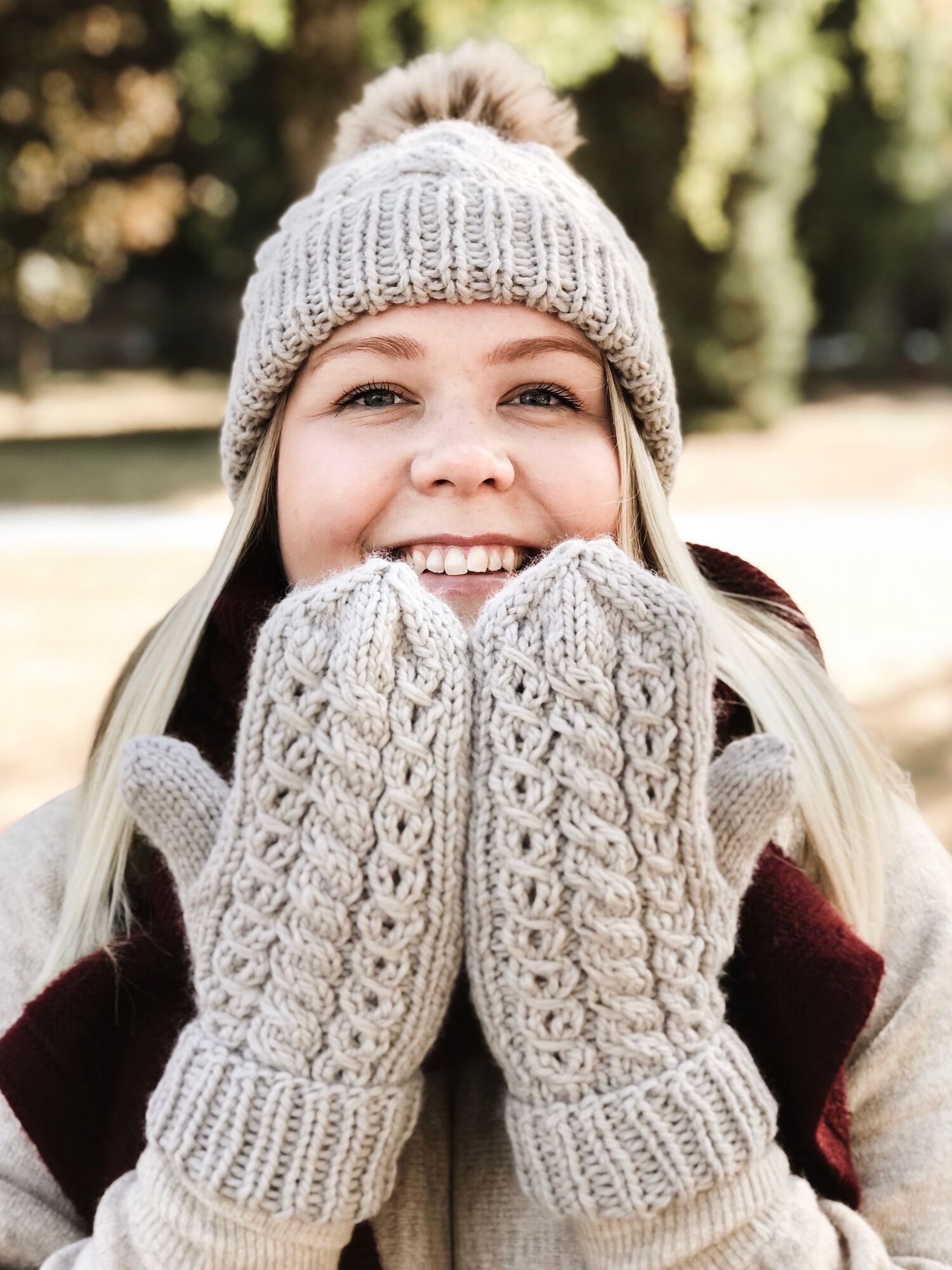 I often run out of patience to make anything in pairs, but these mittens are such a quick knit I guarantee you'll be making them non-stop! I timed myself one Saturday morning and was able to finish one mitten in about an hour and a half – thumb included!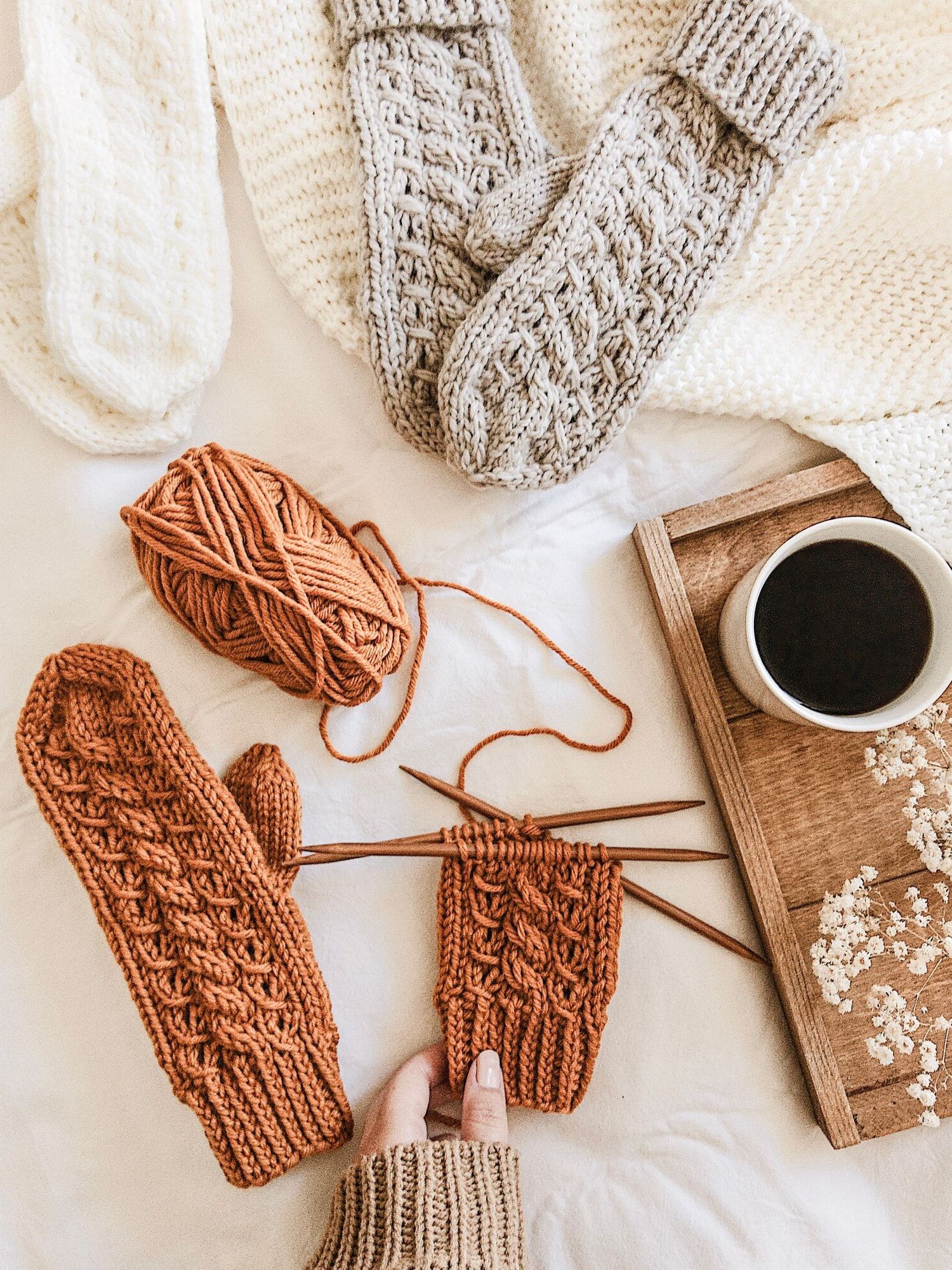 For this pattern I'm also including a little knitting support with a bunch of tutorial pictures for the techniques used: DPNs, lace, cables, thumb all in one place!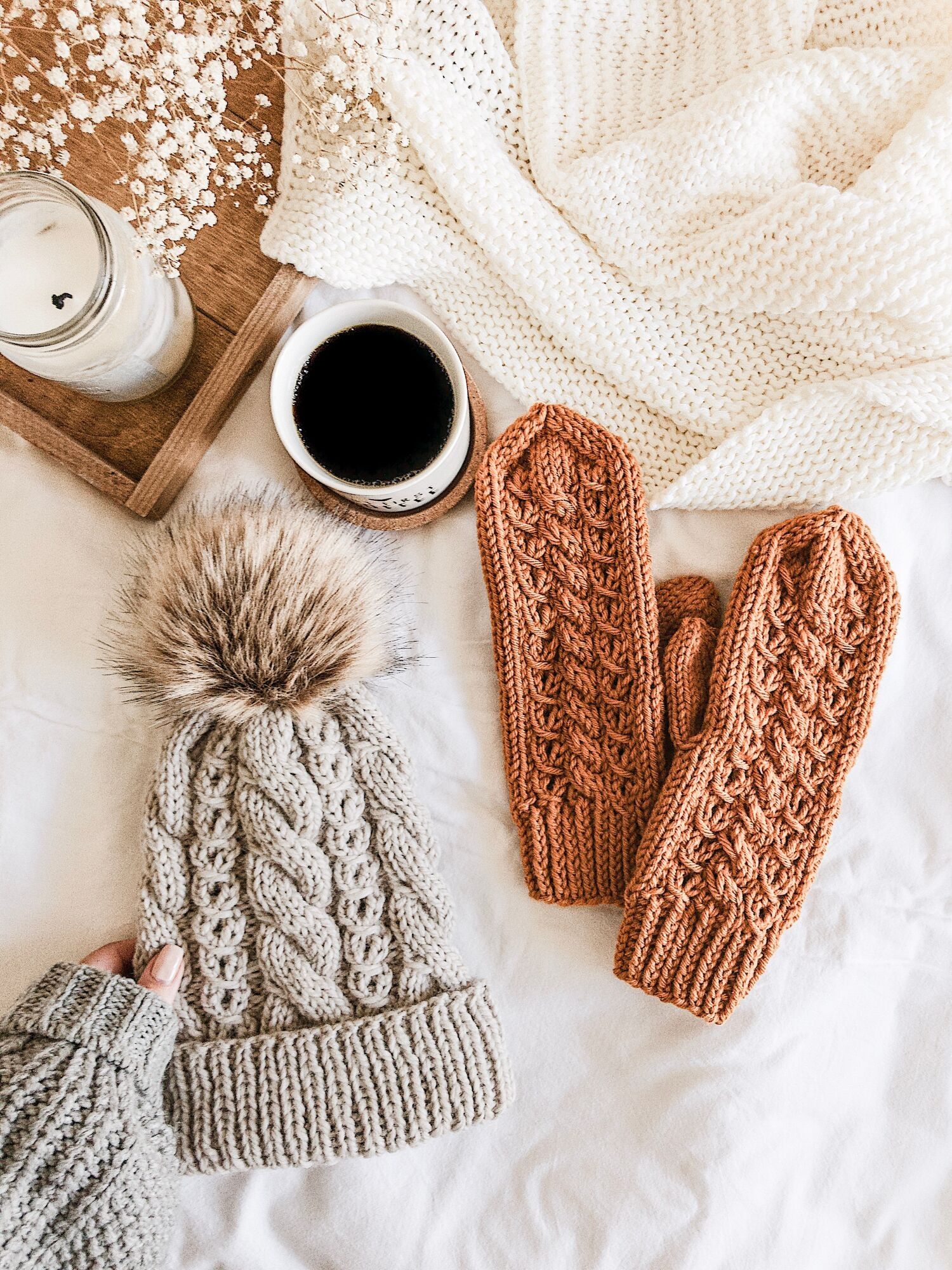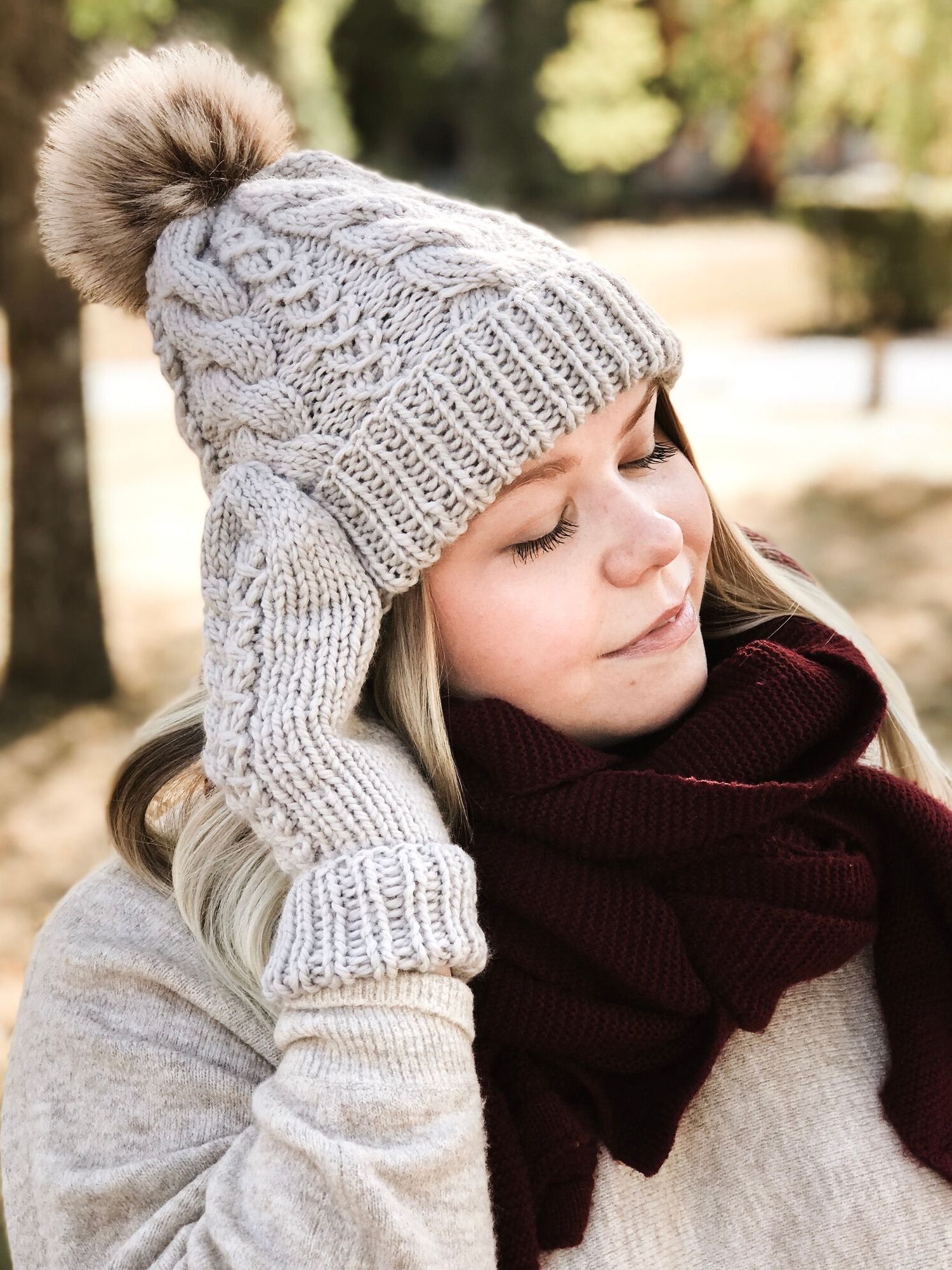 If at any point you have any questions don't hesitate to send me a message on Etsy or an email at kati@katimaaria.com
Also if you share a picture of the mitts on Instagram, please tag me @katimaariaknits and use the hashtag #kielomittens – I can't wait to see your designs! You may also sell the finished product but please give credit to the designer.
Find this pattern on Etsy by clicking here!
Add this pattern to your Ravelry library by clicking here!
So get your yarn and needles ready and happy knitting!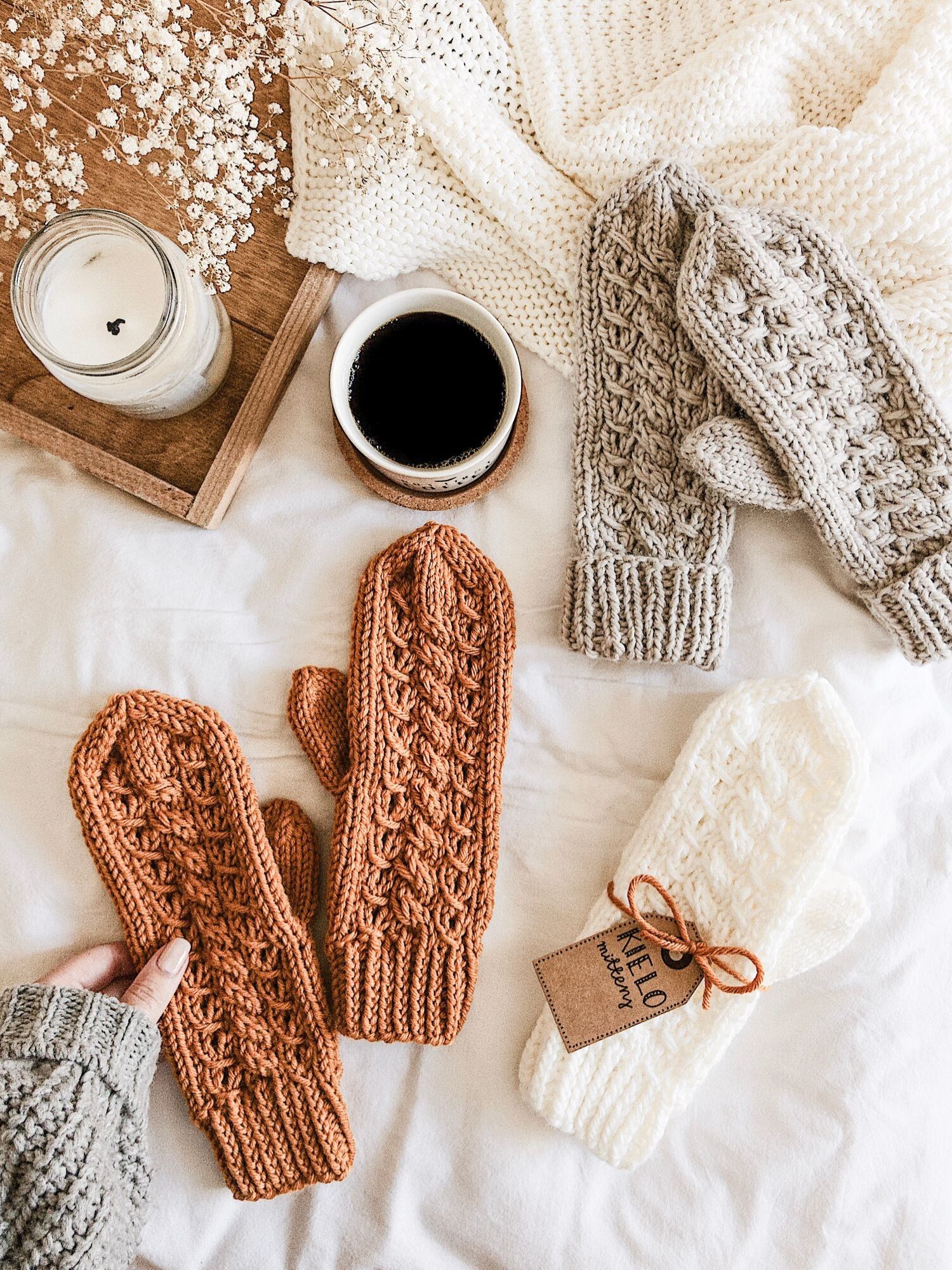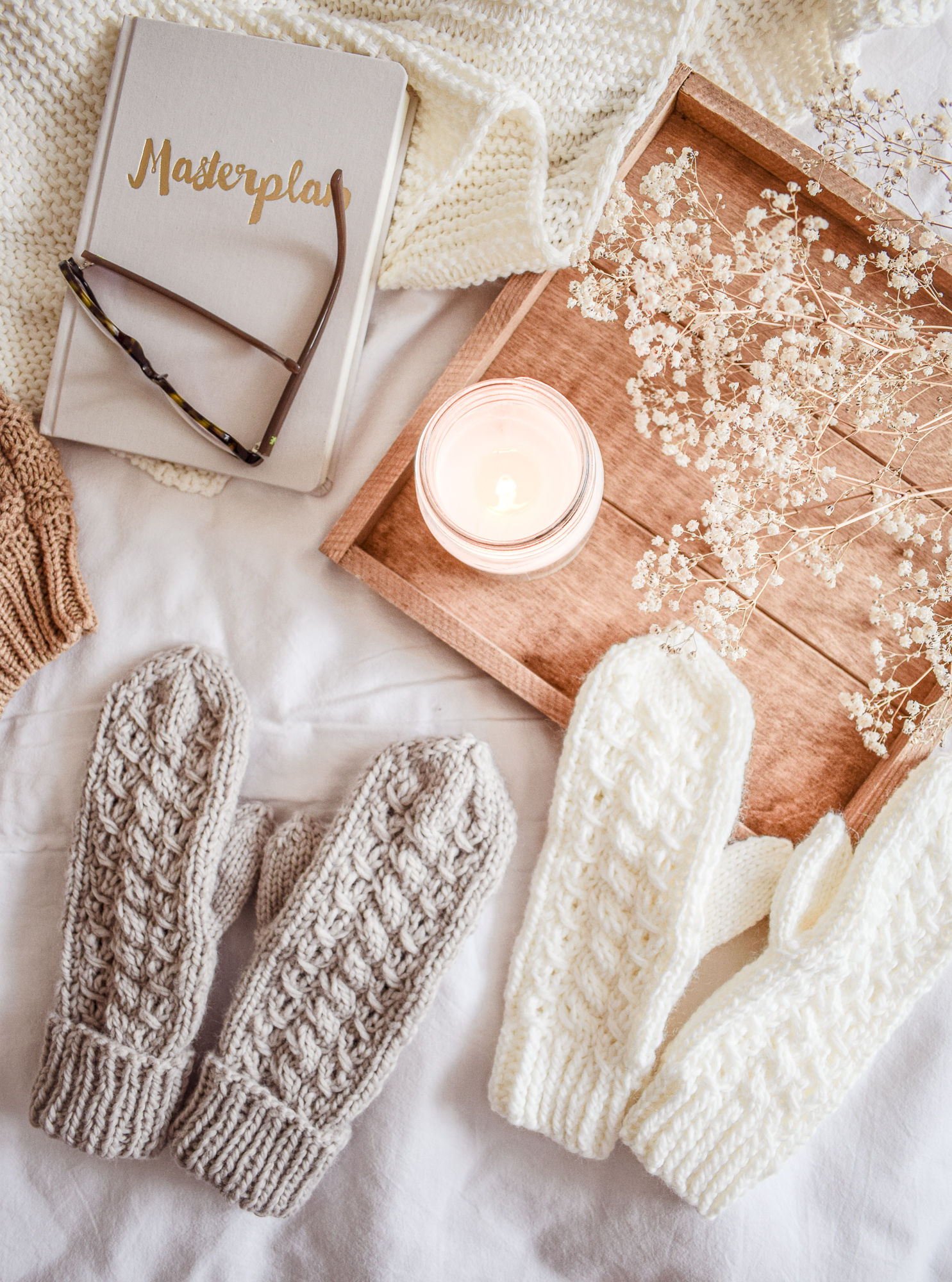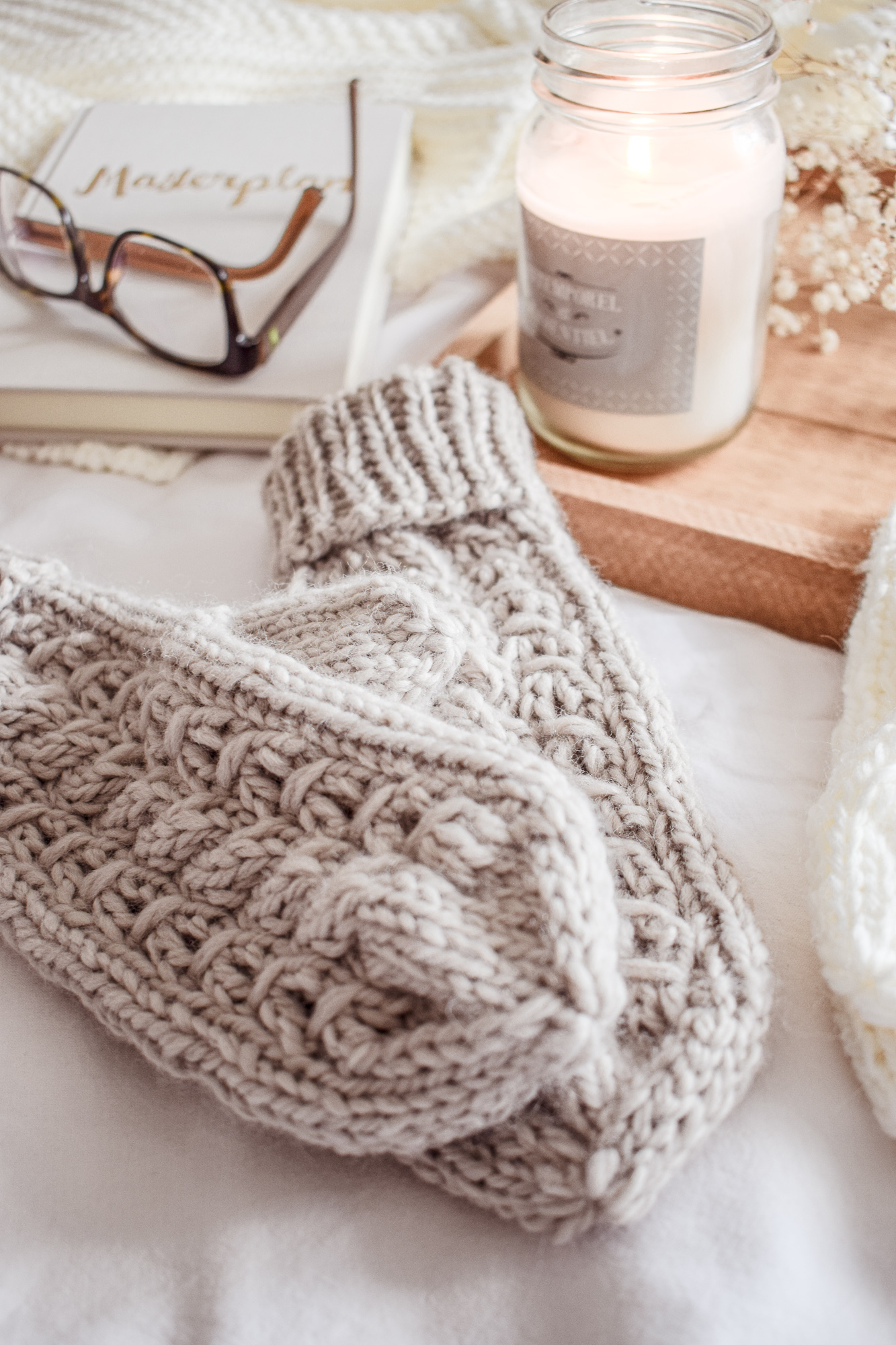 xx, Kati