// Pattern update: All my previously free patterns have moved to my Etsy shop where they can now be purchased as PDF's! I felt like it was time to start growing my business and giving more credit to my designs and hard work. So I hope you find your way to my shop and thank you for all the love and support you guys have shown me so far on my maker journey! //
Suomenkielinen neuleohje nyt saatavilla, klikkaa tästä Etsyyn!
Hi guys, it's me again coming to you with another beanie pattern! If I could only choose one item to knit for the rest of my life, that item would definitely be hats no questions asked. For this design, I went back to my favorite bulky yarn (no kidding, the owner of my LYS knows that it's like the only yarn I ever buy) and put together the following equation: double brim + garter stitch + cables = ONLY GOOD THINGS! I love to add simple things together, creating designs that are both functional and easy to follow, but still look as cute as ever. The word Aava is an adjective in Finnish used to describe something wide and open, like the open sea for example. It is also a women's first name, nicely following the little name theme I got going on for all my patterns (find the patterns for my Hilla Beanie, Onni Beanie & Onni Mittens!).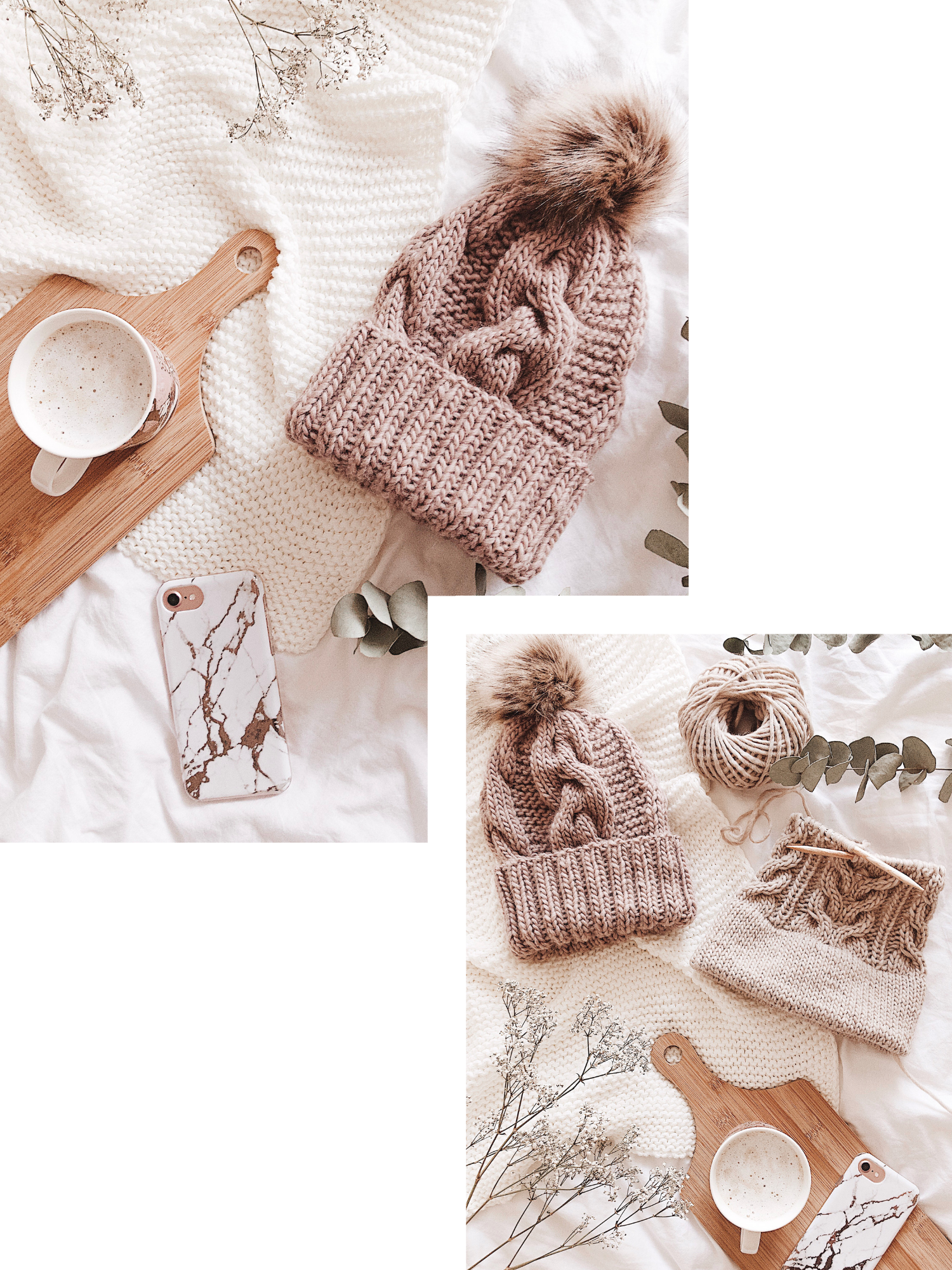 So as I mentioned already before, this design combines garter stitch and big cables, and thanks to the bulky yarn, it knits up in (almost) no time (once you get past the double brim which I know you can do!). Thanks to the garter stitch, you'll be able to knit all the stitches on every other round when you're knitting the beanie itself and have already conquered the brim.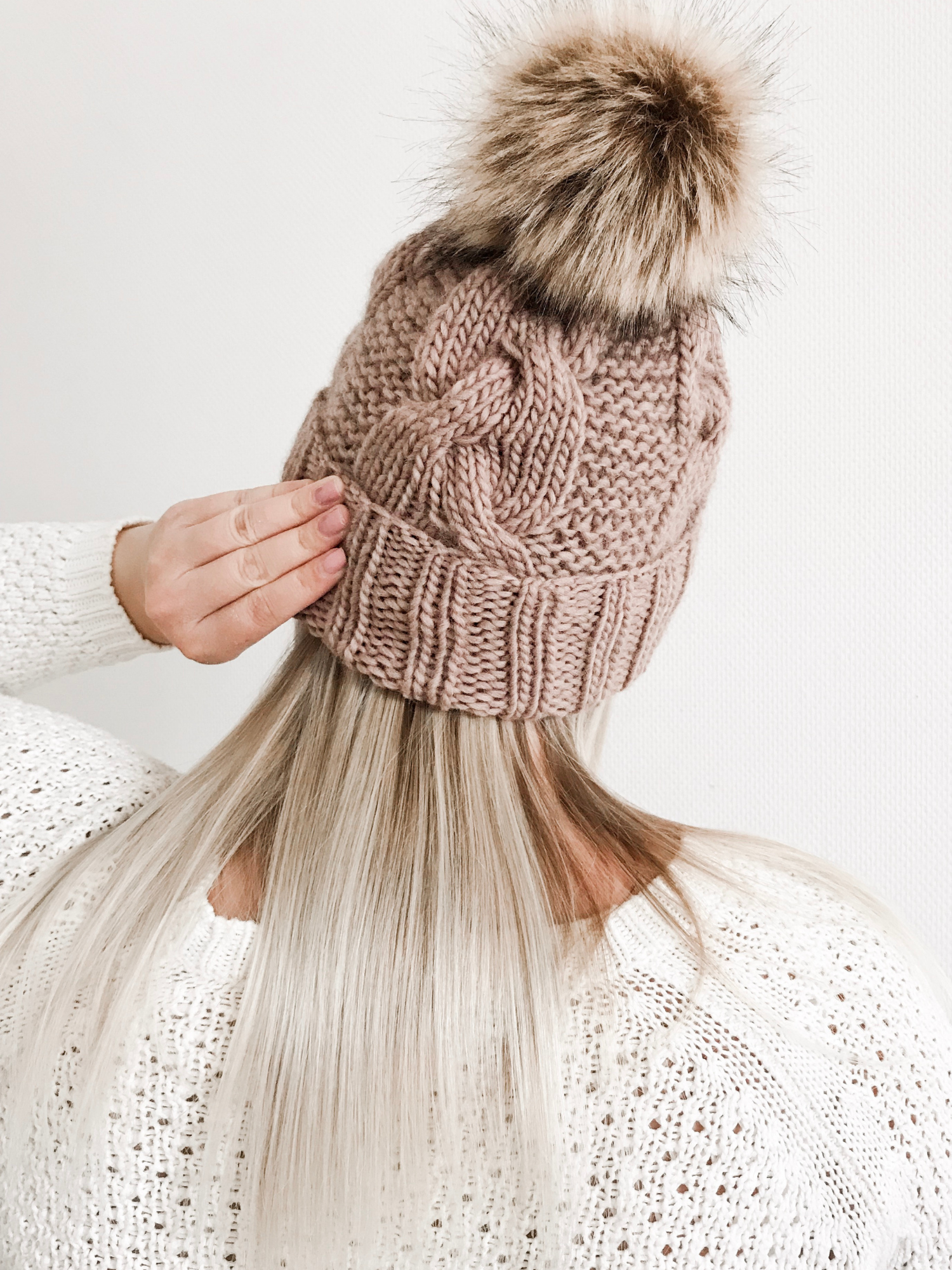 If at any point you have any questions don't hesitate to leave a comment on this post or send me an email at kati@katimaaria.com!
Also if you share a picture of the beanie on Instagram, please tag me @katimaariaknits and use the hashtag #aavabeanie – I can't wait to see your designs! You may also sell the finished product but please give credit to the designer.
Find this pattern on Etsy by clicking here!
Add this pattern to your library on Ravelry by clicking here!
So get your yarn and needles ready and happy knitting!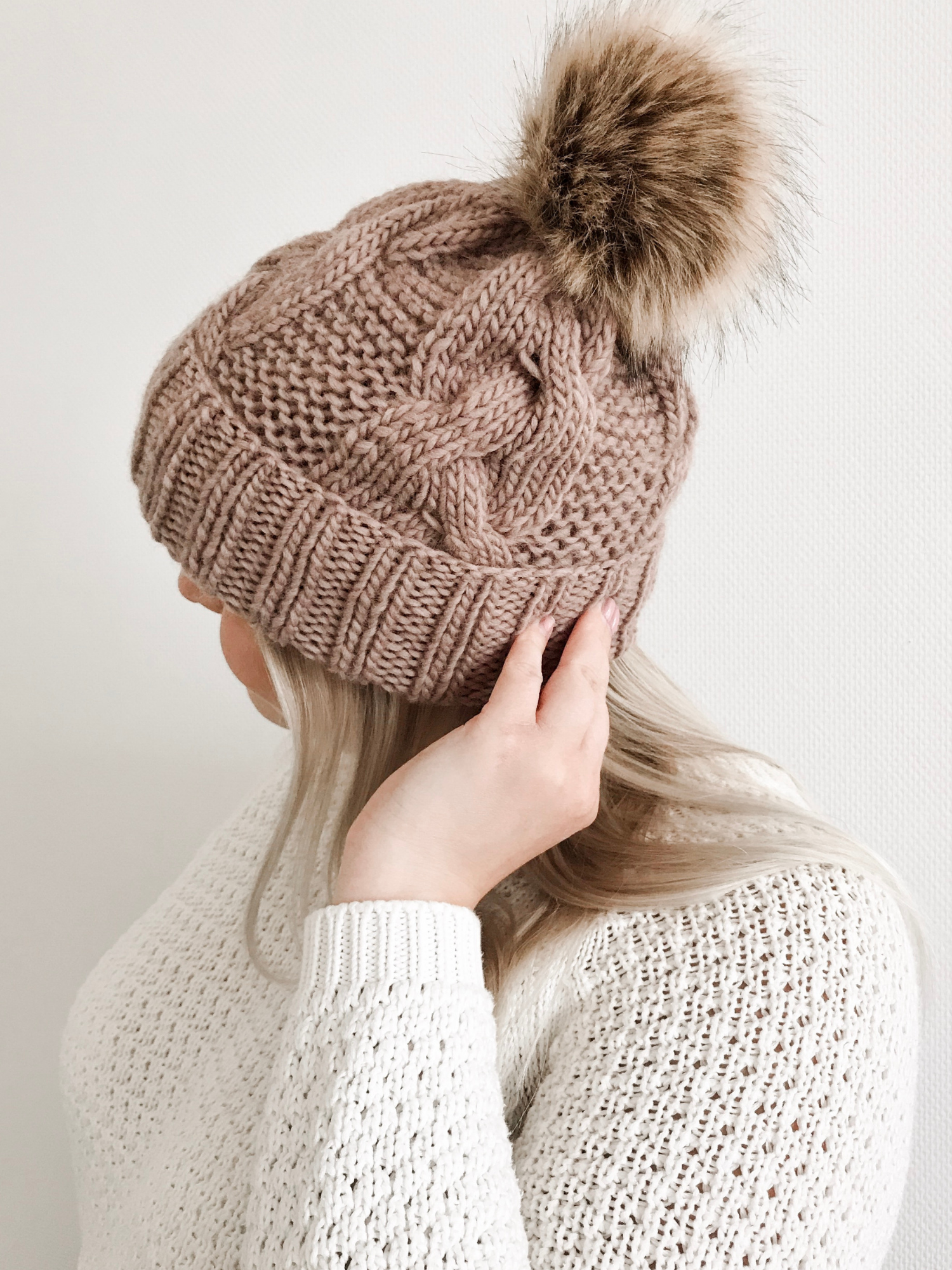 Video tutorial

In this video tutorial I'm showing you how to master the cables used in the pattern – I hope this can help you out if you're not feeling 100% confident with cable knitting!
xx, Kati