// Pattern update: All my previously free patterns have moved to my Etsy shop where they can now be purchased as PDF's! I felt like it was time to start growing my business and giving more credit to my designs and hard work. So I hope you find your way to my shop and thank you for all the love and support you guys have shown me so far on my maker journey! //
Hi everyone! You have no idea how happy and excited I am to release this beanie pattern so without further ado: ladies and gents, may I present to you The Onni beanie! Onni is the Finnish word for happiness and what would be happier than a warm and cozy hat to protect you from those crisp and chilly winter days. This beanie has an intermediate cable pattern, a double brim and thanks to the bulky yarn, it works up in no time!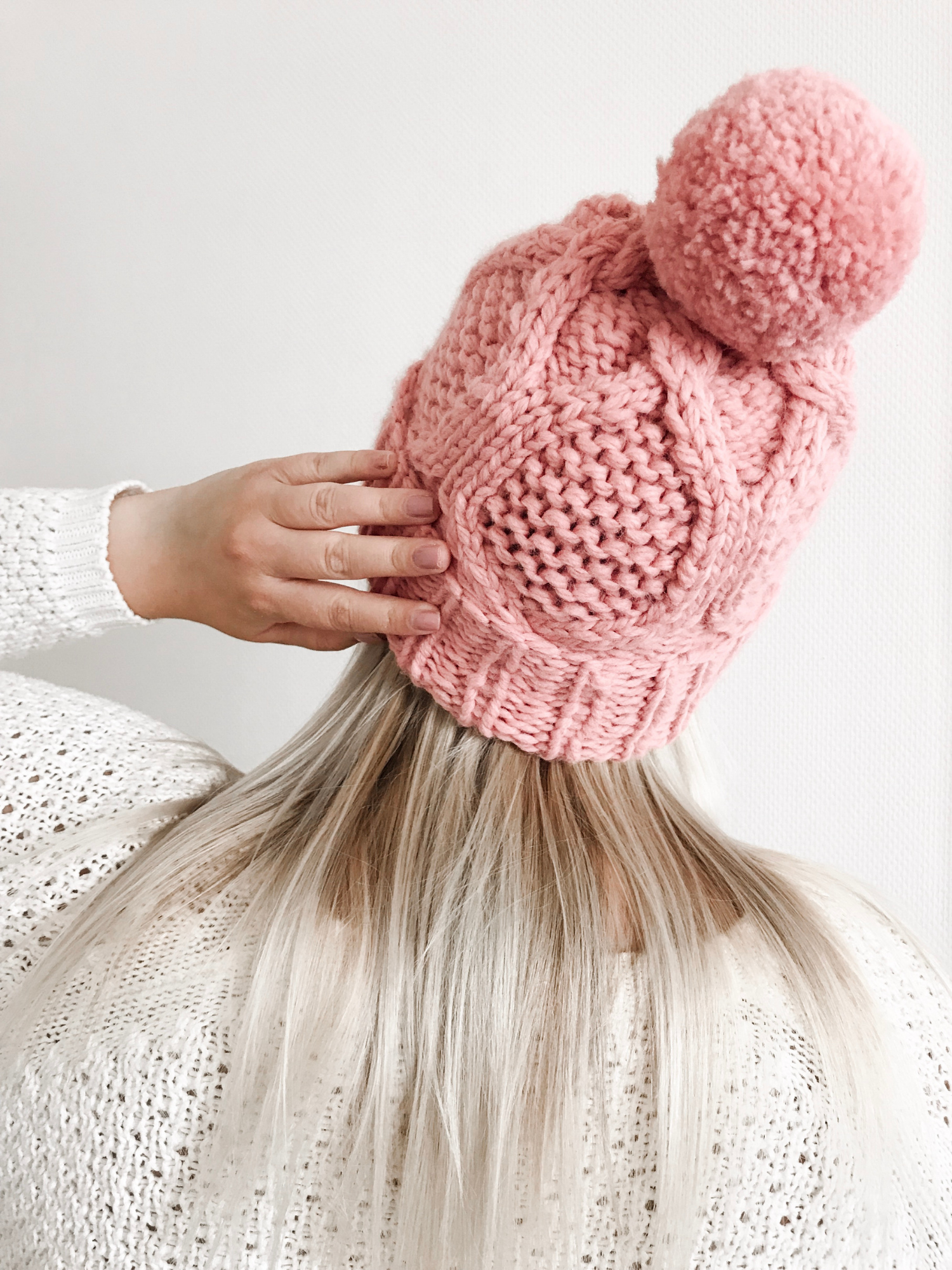 In this pattern you'll find full written instructions on how to make the beanie from start to finish. The pattern is actually worked like any other cable pattern or chart would be (even if it doesn't really look like cables…) but don't let the cables scare you – once you get the hang of the pattern you'll be knitting the beanie up in no time! There's also a tutorial on my blog for a cabled cowl which includes a video on how to knit basic and braided cables (the video doesn't include the cables used in this design but it gives you a better overall idea of how to slip stitches in the front or the back side of the work and so creating cables)! In this beanie pattern, by slipping stitches onto the cable needle you're actually changing the places of the knit and purl stitches and this way creating the diamond like shape.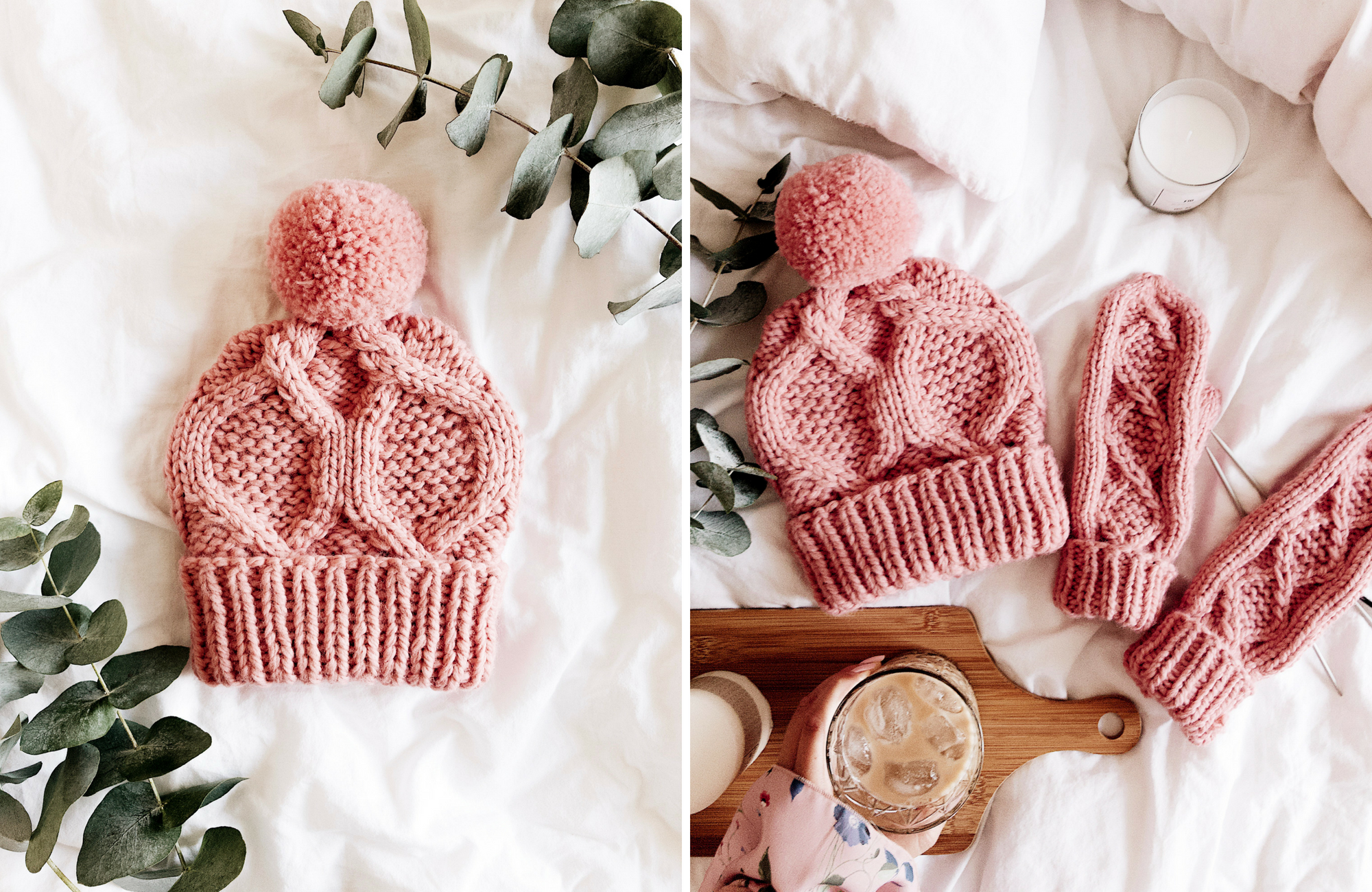 If at any point you have any questions don't hesitate to leave a comment on this post or send me an email at kati@katimaaria.com!
Also if you share a picture of the beanie on Instagram, please tag me @katimaariaknits and use the hashtag #onnibeanie – I can't wait to see your designs! You may also sell the finished product but please give credit to the designer.
Find this pattern on Etsy by clicking here!
Add this pattern to your Ravelry library by clicking here!
Happy knitting!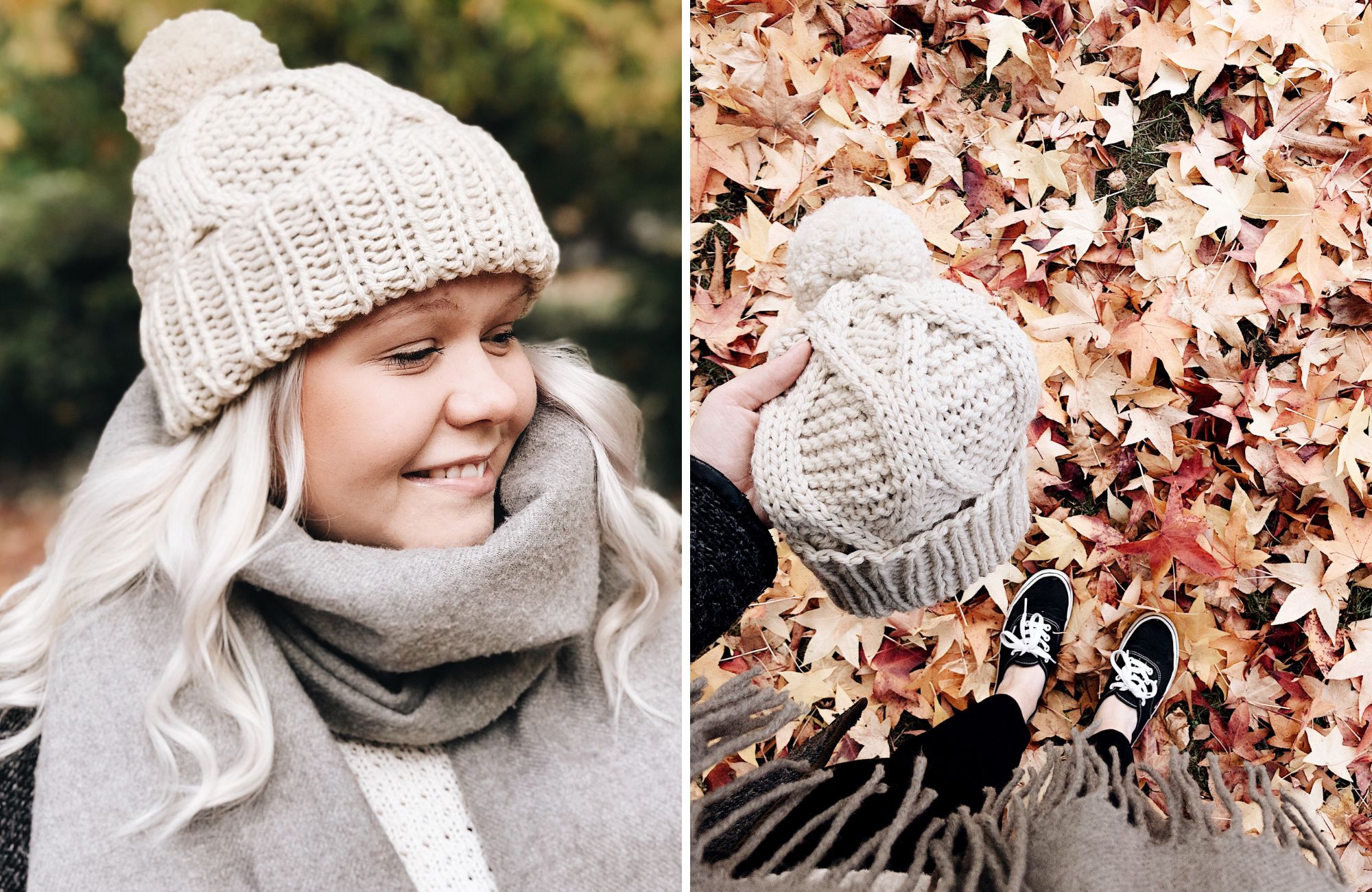 Click here for the yarn used!
xx, Kati